Daily Fantasy Football Strategy
Fantasy sports have reached massive heights in the United States, and their transformation into a multi-billion dollar industry is largely down to the NFL. Of the season-long leagues, those aimed at football are by far the most popular. The same is true of daily fantasy, despite there being a limited number of games compared to other sports.
NFL DFS Introduction
Each week of the NFL season is filled with DFS action, and guaranteed prize pools are growing larger and larger with each successive year. There are now multiple qualifiers for giant contests, and some NFL competitions come with multi-million dollar prize pools. Several of these elite tournaments even have top prizes of $1 million or more.
Daily fantasy sites are often judged on the quality of their NFL contests, and their other offerings tend to take a bit of a backseat. This is unfair, but it is also the reality. The league is the crown jewel of fantasy sports, both in daily leagues and those played year round.
Choosing a Site
The rules and roster size of the contests you choose will be decisive factors when building your lineup. These will help you decide which types of player to target.
The most crucial difference between sites is whether the leagues are points-per-reception or half-points. Points-per-reception scoring is abbreviated as PPR in fantasy circles. This affects wide receivers and tight ends, but running backs that catch a lot of passes are affected as well. I will go deeper into this subject when speaking about wide receivers, but it's the most significant scoring to consider when building your weekly NFL lineup.
Most sites have a few other scoring differences, but the one that matters more than most think is defensive scoring. At some sites, defense is an afterthought, but at others there is big-time potential to either score or lose a lot of points depending on your chosen defense.
The greatest difference tends to concern roster size and positions. The vast majority of sites have just one quarterback spot, but some offer two QBs. The most notable site to offer two quarterbacks is DraftStreet. DraftStreet is also one of the few sites not to have kickers. I personally like this, as I find picking kickers to be an annoyance that often relies more on luck than sound judgment. Other differences include utility spots, the number of wide receivers etc.
The differences in scoring and roster size are obviously something to be aware of. A lineup at one site may not transfer well to others, not perhaps because of price, but because of roster makeup and scoring differences. All this stuff becomes second-nature once players begin to play on a regular basis.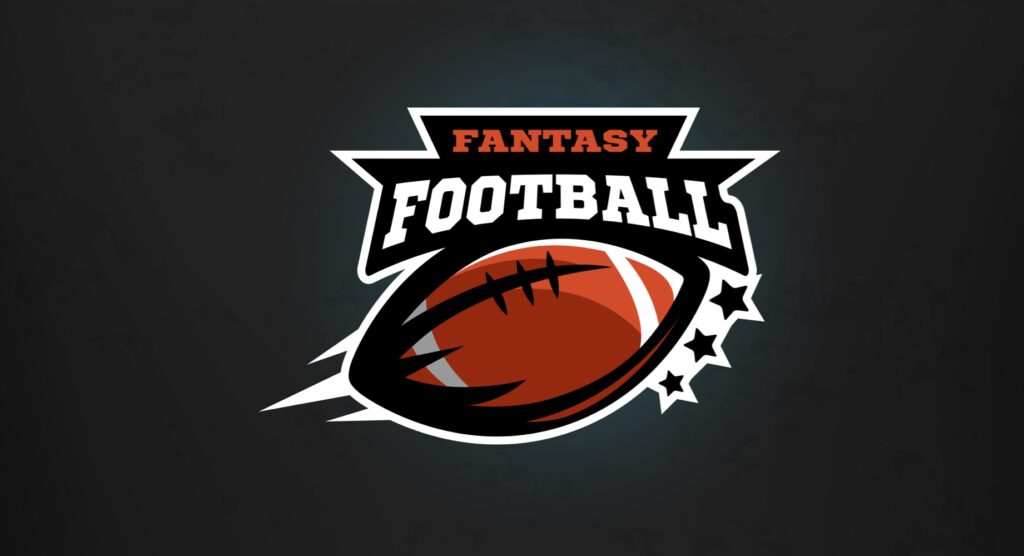 Analyzing Betting Lines
As I mentioned in other sport-specific articles, betting lines are a vital factor to consider when building your lineup. The oddsmakers aren't always right in their predictions, but they usually end up being close in their projections.
Totals are the biggest factor to consider when building your lineup. Games with higher totals will generally be higher scoring than those with lower numbers. Focusing on games with higher totals is never a bad strategy. Of course, don't eliminate players from consideration just because their game has a low total – this is simply one part of building a successful lineup.
The average NFL score is 41 points, and most totals range between 40-50 points. High scoring affairs can hit the mid-50s. At the lower end, they can dip under 40, although it's rare for totals to go below 38 points.
Building Your Lineup
For reading purposes, I'll go position by position in this section, and offer up specifics on what to look for when building your lineup. In the DFS world, players are evaluated in terms of viability in both cash games and tournaments.
Cash games refer to head-to-head games, 50/50s or double ups, and other low number games, such as three-man contests. Other contests, like 6-man games (or larger) count in this category as well. The idea in these types of games is to have a strong baseline of points or a solid floor.
In these contests, you're simply trying to place in the money. Fielding a lineup with loads of upside potential but more risk isn't necessary. Going with proven commodities and near-guaranteed points is the way to go.
The reverse is true for guaranteed prize pools (GPPs), which are large field tournaments. In these contests, you will need to field a lineup that can beat hundreds or thousands of other entries. This means expanding your potential roster pool and searching for upside.
GPPs can be extremely lucrative, but the best daily fantasy veterans make their living on cash games on a day-to-day or week-to-week basis. Cash games are the lifeblood of the industry as a whole, and an excellent way to build your bankroll in the beginning. They're also the best way to keep bringing in consistent profits.
I will go deeper into GPP strategy and the differences between tournaments and cash games later in this article. However, each position I cover in the next few sections will have a cash game focus. Beating cash games is the path to profitability in all formats, so learning how to win in these will benefit all players greatly.
Quarterbacks
Quarterback is definitely a make or break position in your lineup. While an above average day from your quarterback(s) may not get you the win, a miserable day from your QB position will usually result in a loss.
That is why it's best to spend at quarterback. From week-to-week, targeting a high priced QB vs. a poor pass defense is almost always the right move. Of course, there are a lot of other factors when it comes to choosing the right option, but paying up for premium options will give you a nice base of points for your cash game lineups.
Looking deeper at the QB, mobile quarterbacks have begun to separate themselves from the pack due to the way they can score heavily across most sites. That isn't to say a Tom Brady or a Peyton Manning or another top pocket passer will not be an excellent plenty of the time. It's simply that there's more value in choosing quarterbacks who offer a dual threat.
Cam Newton, Russell Wilson, and even Michael Vick in his prime are good examples of the types of player you want to target. Their ability to win games and their overall skill may vary, but their running potential will add an extra scoring punch to your lineups.
Passing yards and passing touchdowns are worth fewer points than rushing and receiving touchdowns. For instance, a passing touchdown might be worth four points while a receiving or rushing TD is worth six. Rushing yards are also worth more than passing yards.
These extra points add up, especially when the matchup is right. The hybrid QB seems to be not only a growing trend in the game itself, but also one that fantasy players can take advantage of.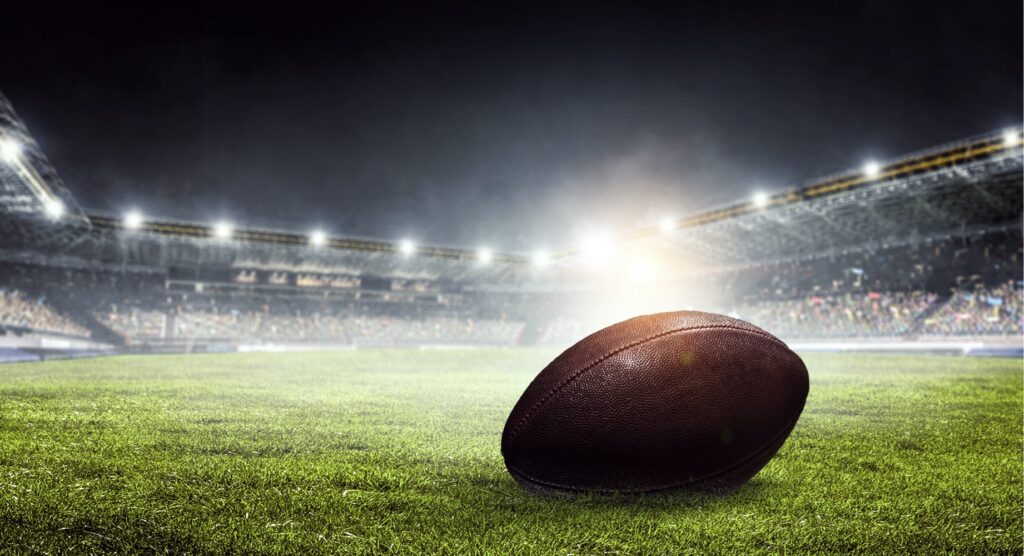 Running Backs
QBs may be number one when it comes to positional consistency, but running backs are a close second. A running back with a terrific matchup will usually see a heavy workload, especially if the offense is run-first, or the team has a late lead. Their results are far more predictable compared to those of receivers or tight ends.
A full-time running back will usually get somewhere in the range of 12-25 touches, depending on game-flow and other factors. This outweighs the amount of targets a wide receiver sees during a game, and far dwarfs the vast majority of chances tight ends get. Quite simply, running backs touch the ball so much that they're almost always a threat to score points.
Backs that catch balls out of the backfield or that work as a receiver have even more value. This extra potential should always be considered when building your lineup. Running backs that are assured goal line carriers also have more value. Goal-line only or short yardage backs don't have as much potential, but can be targeted depending on price. A running back that gets the vast share of carries along with goal-line touches will be ideal, but normally you will have to pay up for these guys. Running backs should also be highly considered for utility spots in your lineups due to their consistency.
For that reason, middle-tier running backs make nice targets, and lower priced guys can also work in certain matchups. But, paying up for a big-time running back in a strong matchup makes plenty of sense.
Wide Receivers
Wide receivers aren't nearly as consistent as the above two positions. Most often individual matchups are the difference when it comes to wide outs. Obviously, targeting the receiver in high powered passing offenses should be the aim, but pricing often makes this difficult.
Instead, try and look at it from the opposite angle. Cornerback vs. receiver isn't exactly a one-on-one matchup, but it's about as close as you are going to get on a football field, and targeting cornerbacks who seem to get beat every week is an excellent starting point when picking receivers. Games with high totals and teams with notably porous pass defenses are excellent starting points to look for when filling your receiver spots.
It's here that you're likely to see one of the most significant differences between sites as the points awarded to receptions can vary dramatically. Most sites use "PPR", or point-per-reception scoring. This gives an extra bump to possession receivers who garner a lot of targets and, in turn, receptions. Guys that are force-fed the ball can have excellent games, even if they don't manage to get into the end zone.
Should you pay up for elite wide receivers? Some matchups may justify it, but it's likely better to target middle-tier wide outs and spend a bit more time on your quarterbacks and running backs. It doesn't mean you should never pay up for an elite receiver in an awesome matchup. If the matchup is excellent, go for it.
Finally, receivers who line up in the slot will often get a sub-par matchup at cornerback. While some teams will chase specific receivers around the field with their top cornerback, receivers that move around the formation or play primarily from the slot will often line up against the opposing team's inferior defensive backs.
The nickel cornerback isn't usually the best and has to run all over the field covering the opposing slot receiver. He generally won't get as much help as the cornerback on the outside, and linebackers in the middle of the field can't cover nearly as well as defensive backs.
Tight Ends
Tight end is a position where players can find some savings. Tight ends are tight ends. They do the dirty work blocking a lot of the time, and aren't usually a substantial part of their team's passing attack. Sure, some are heavy parts of an offensive gameplan, but most garner few targets and receiving yards.
Filling out your lineup with players you like, and then shopping around for a tight end with what's left over in salary isn't a bad way to build your team. We've talked about wide receiver inconsistency, and how they're not nearly as reliable for points as running backs. Well, that goes tenfold for tight ends. They see even fewer targets, and their points vary wildly from week-to-week.
With that said, it does make sense to pay up for an elite tight end who is utilized like a top-tier wide out. Guys like Rob Gronkowski or Jimmy Graham are essentially the number one receivers on their teams, even though they are tight ends.
Looking at them as a WR is suitable, but be sure to adjust your budget for each position appropriately. Also, do not play two tight ends. They're easily the least valuable offensive position.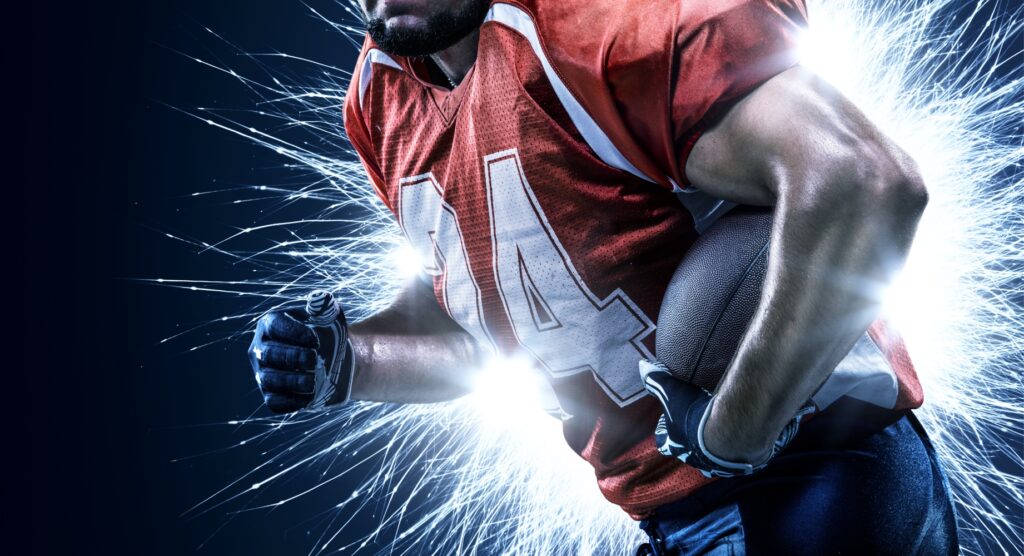 Kickers
Depending on the site, there may or may not be a kicker spot. I personally am not a fan of kickers, either in daily or in yearly fantasy leagues, so I prefer to play at a site that doesn't require filling out that position on the roster.
If your site does offer this spot, then ideally you want to find a high scoring game and pick a kicker with exceptional accuracy. In truth, it's quite rare that I would even consider taking a kicker for less than the minimum price. Perhaps if I had extra salary to spare, and could make no improvements to other positions, it would be acceptable to pay up and take a top kicker.
Grab a minimum priced kicker when the rest of your lineup is filled out and move on. There is no need to waste time worrying about this position.
Defense
Depending on the site, choosing your defense can either be extremely influential, or simply another area like the kicker, where you're looking merely to "punt." Defensive scoring is something that should be looked at closely at each site, along with the other scoring rules.
It can certainly make sense to pay up for an excellent defense in an awesome matchup, but there is usually terrific value to be had on the other end as well. Defense is the most scoring-dependent roster spot, and its importance varies hugely from site to site.
GPP Strategy
Guaranteed Prize Pools (or GPPs) are the largest in the NFL and are growing rapidly every single year. As I mentioned above, a strong cash game strategy will give you a chance at consistent profits every week. But, GPPs offer that X-factor, and give you the chance to hit for big money.
Strategies for GPPs will differ dramatically from those in cash games, because beating a large field of players is decidedly different to beating a single opponent heads up. In these large fields, it's the lesser-owned players that will propel owners to victory.
Does that mean you should pivot off elite values in large field tournaments? Not necessarily, but being contrarian in GPPs certainly helps. Ideally, players should always want to field the best possible team in relation to salary, but teams that win these tournaments almost always have players who are severely under-owned.
When building cash game lineups, the strategy centers on choosing consistent and reliable scorers to fill your lineup. GPP strategy is quite different. In fact, it's all about looking for that monster day. Boom or bust guys who could explode for big points or just as easily put up a goose egg are the guys you want to target in GPPs.
This is where the cash game strategy sort of goes out the window. Spending big at wide receiver, going cheap at QB, and other strategies that aren't generally recommended for cash games can all be profitable in GPPs.
Going against the field for the sake of being contrarian isn't the goal. Instead, it's looking for players whose stars are aligning just right in a given week.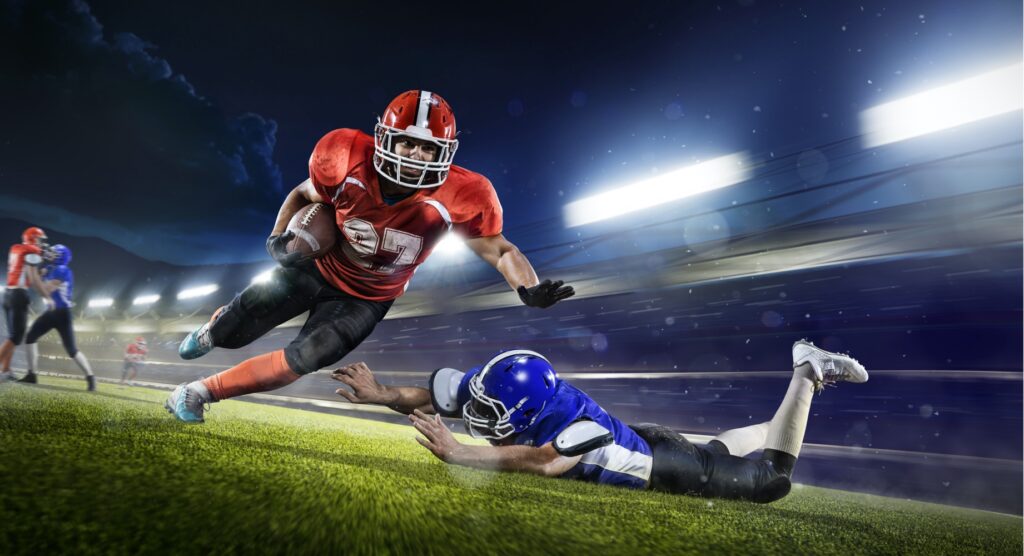 Other Strategies
Thursday Night Leagues
Thursday Night Leagues
When I first began playing daily fantasy NFL, I would almost always forgo playing in Thursday Night leagues. I wanted to research my teams a bit better and get ready for the Sunday contests. It turns out I have been missing out on facing some of the worst fields around. As a rule, NFL contests will have the least experienced competitors compared to other sports, simply because of the league's massive popularity.
The league's insistence on weekly Thursday Night games (something the NFLPA hates) means there is a sizeable slate of games across DFS sites that start each week on Thursdays. A large portion of fantasy players taking part in Thursday Night games are doing so for the simple reason that they want to watch their guys in action on a Thursday Night. Smart play and knowledgeable lineups are rarely at the forefront of their minds.
Fading players in the Thursday Night game and rostering players in Sunday and Monday Night contests will give you an edge on your competition in these contests. You will have to be careful to roster players that have no injury questions heading into the weekend, however.
There's always a chance that a player in that game may have a monster day, and your team could be hurt because you avoided the game. Most of the time, though, things will turn out in your favor. You will be surprised how many rosters have a piece of the Thursday Night contest, despite it being a game to avoid on so many occasions.
Injuries
Injuries
More so than in any other sport, injury news is vitally important. Teams can designate a player with a "probable" or "questionable" tag in regards to their chances of suiting up, but these should be taken with a grain of salt. Sunday is full of game-time decisions, and players sometimes make the inactive list out of nowhere. Some players may suit up but will be playing with a snap-count or other restrictions.
Reading social media, sports blogs, and local beat writers is crucial to keeping up with injury news and knowing which players will benefit. If you see that a top running back is scratched shortly before kickoff, look to roster his backup. There is always going to be people that gloss over this stuff, and who end up with injured players in their lineups. Keep an eye on any news leading up to kickoff, and don't make the same mistake.
Understand Variance
Understand Variance
Compared to other sports, the number of weeks or contests in the NFL is quite small. For example, the Major League Baseball season is a marathon-esque 162 games, and the NBA has an 82-game regular season. In just over half a month, those sports will eclipse the 17-week NFL regular season.
The luck factor in daily fantasy is certainly significant, and that's even truer for the relatively small-sample size of an NFL season. A tackle at the one-yard line, or a bad bounce or missed call can be the difference between a winning and a losing week. Trust your weekly research and positive results should come your way.