Daily Fantasy Basketball Strategy
The 'Association' as fans of the league colloquially know it has had a resurgence over the past decade and is growing rapidly. Not only is the league creeping towards the high TV ratings that they garnered during Michael Jordan's era, the game is growing rapidly internationally. Growth across Europe and Asia has increased tremendously within the past decade, and players from all around the world now populate the NBA landscape.
Fantasy Basketball Introduction
The league's increase in popularity has also helped in the realm of fantasy sports. As far as season-long leagues go, the NBA is a distant third to the NFL and MLB, but that isn't the case when it comes to daily fantasy sports.
The NFL wears the crown for both season-long and DFS leagues, but the NBA and MLB have comparable numbers for second and third place. Few would have envisioned a scenario years ago when players would have had a chance to win $10,000 top prizes in guaranteed prize pools nightly, across a number of sites, but that is now a reality.
The NBA is different from most other DFS sports in a variety of ways. Less dependent on advanced stats and metrics, players have to watch a lot of basketball to get inside the heads of both players and coaches.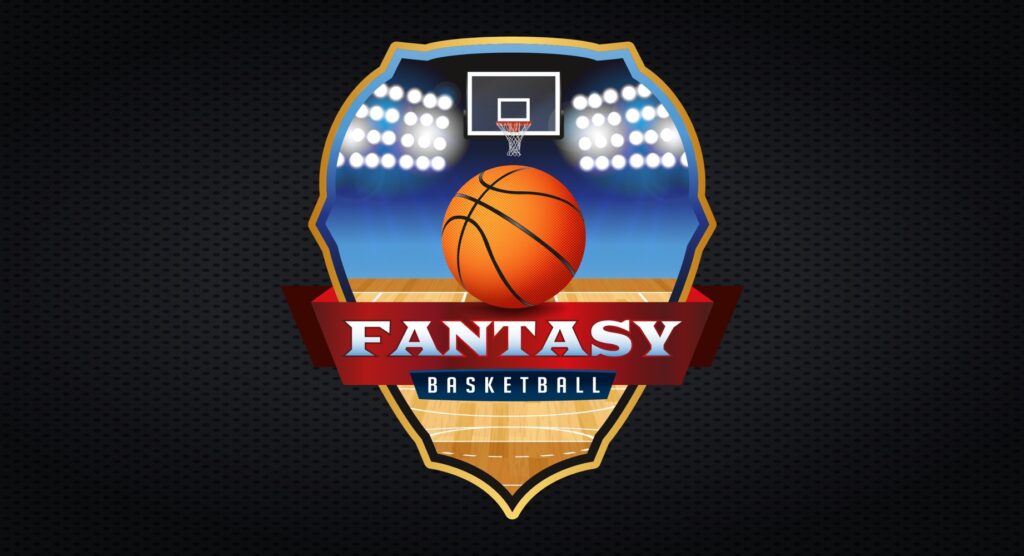 Betting Odds
Similar to our NFL and MLB guides, an excellent place to start is with betting odds. While the oddsmakers aren't exactly Nostradamus, their predictions give players an excellent starting point when determining which games to target that evening.
Point spreads are important to determine who should score more points and can also give bettors an idea of the game's blowout potential, but totals are where we want to focus our attention. Since we're merely interested in points, rebounds, and assists, defensive struggles are something we want to avoid.
NBA totals range from the mid and high 170s on the low end, and up to 220 or more in games that are projected to be super-high scoring. Obviously, contests with a large number of projected points should be considered more heavily than those that project to be low scoring.
While these betting odds are certainly something that players should factor in when building their lineups, it's not the end all, be all. With that said, players wouldn't necessarily be making a mistake if they filled their lineup full of players in games with high totals projections. However, this is still just one piece of the puzzle when it comes to building a profitable lineup.
One other factor to consider is blowout potential. A team that is a heavily favored may have the game well in hand by the fourth quarter and the head coach may sit his starters. For this reason, games that have a high total and relatively low point spread provide the most potential for monster games. If the game is tight down to the wire, starters will play bigger minutes and have more opportunities to score fantasy points.
Sites and Scoring
Daily NBA rosters usually consist of 8-9 spots, a combination of forwards, guards, centers and possibly a utility player. Some sites, such as FanDuel will be even more specific, requiring small forwards and power forward specific positions, along with point guard and shooting guard spots. However, most sites have a bit more flexibility allowing players to fill their guard and forward spots with both types of players.
On the vast majority of sites, assists will be worth slightly more than rebounds, although this is not the case on DraftDay where they are both worth one point. Most will have rebounds worth 1.25 points and assists worth 1.5 points. Other scoring changes include extra points for three-pointers made and varying negative points for turnovers. Blocks and steals seem to be universally worth two points across the industry. DraftKings has more of an arcade type of scoring system that is heavy on points and provides bonuses for players who reach a double-double and triple-double.
The one significant scoring difference that players must certainly be aware of is negative points for missed field goals. If a shooter misses a shot on DraftStreet or DraftDay, they will receive a -.5 deduction for each field goal missed.
This is something to think about when considering players who take a high number of shots. A bad night could spell trouble. Efficiency is all the more important when you can potentially lose points for missed shots.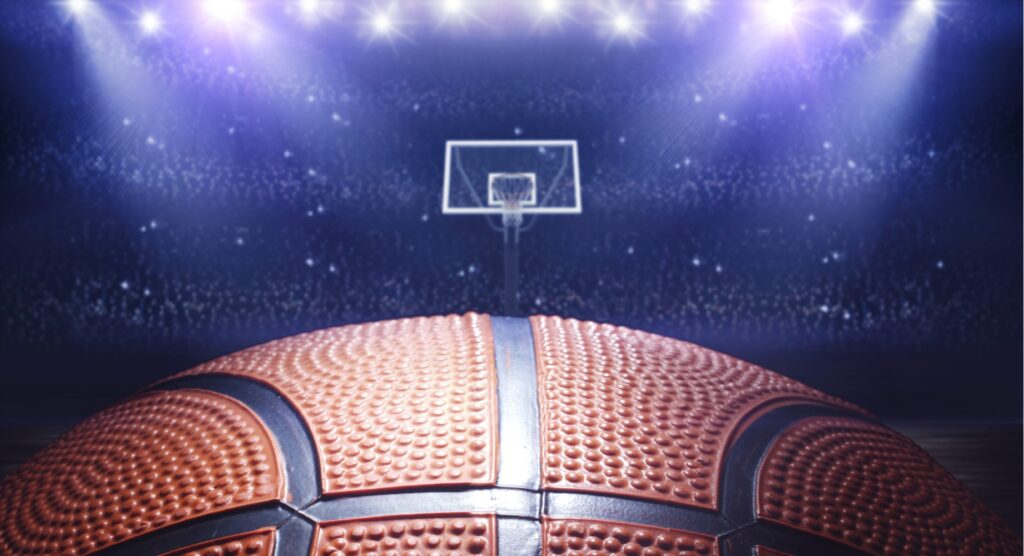 The NBA is More Predictable
Daily fantasy can be hit or miss even when the matchup seems great. That is especially true for baseball, where a highly priced hitter can just as easily go 0-4 with a strikeout or 2-4 with a home run and a double. It's random in the short term, but over the long haul, the numbers average out.
There is much less variance when it comes to the NBA. A highly priced player like LeBron James or Kevin Durant will cost a lot to fit into your lineup, but it's rare that either player will have a terrible game. Their floor of points is going to be high because they average a large number of fantasy points per game. They may not exceed their value relative to price, but they have a solid floor of points. Players will also be targeting them in plus matchups, which gives them even more consistency.
Paying up for high price options is a sound strategy provided that you can find value at other positions. Sometimes, you won't be able to find these cheap value plays and end up filling your roster with mid-priced players. Stacking players from one team is also another option.
Your strategy for each day should depend on your favorite plays of the evening and how the rosters and pricing stack up as a whole. Looking for the most valuable players relative to salary pricing should be your first step, however.
Minutes = Production
The more minutes per game that a player gets, the more opportunity for points, rebounds, assists, etc. A player who is virtually guaranteed 35+ minutes a night will have a nice baseline of points by simply being on the court for much of the game.
Once teams settle into their rotations, we have a relatively decent idea how many minutes each player will play on a nightly basis. Still, matchups, the coach's gameplan and game flow will have an effect on minutes. Has a player recently caught his coach's eye? Or, is he in the doghouse?
Bench players who are thrust into more prominent roles due to injury will generally have a cheaper price tag, but how many minutes will they actually play? These are questions you have to think about when you build your roster.
One great way to project a player's overall offensive value and scoring potential if they receive more minutes is using the advanced stat, Player Efficiency Rating (PER).
PER rates players on a per-minute principle, it grants players positive points for positive plays and subtracts them for negative ones. The stat doesn't account for much defensive play, but does track statistics such as blocks and steals. That doesn't matter much to us because our focus is on a player's potential offensive production.
Defense vs. Position Statistics
Using defense vs. position statistics is an excellent way to start your daily research. These rankings show how well each team defends specific positions. Players can view these stats at a number fantasy basketball sites and are excellent for figuring out poor defenses to target.
For instance, if the Minnesota Timberwolves are a bottom five team against opposing point guards, it would make sense to target point guards against them. If the Bulls are strong against centers and power forwards, it would be wise to steer clear of choosing big men against them.
This is all relative to the starting lineup, the sample size of the data and gameplan factors from both coaches. Defense vs. position is an extremely valuable stat but isn't a lock for guaranteed production. It's still just one statistic to utilize when building your roster.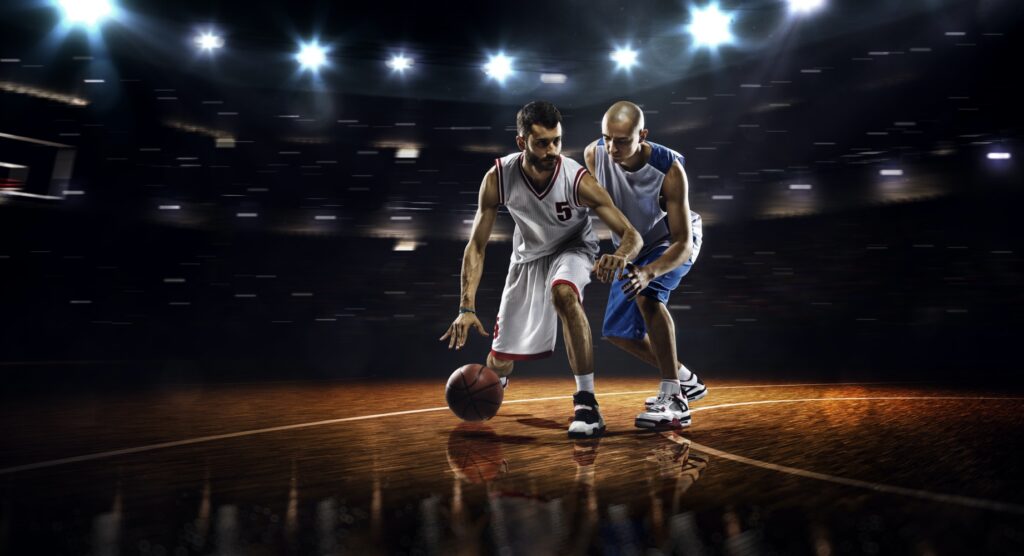 Injuries and Starting Lineups
DFS NBA players will be able to tell you horror stories of late scratches and injury issues that have ruined their chances of having a winning night.
The league, more than any other sport, is notorious for last minute scratches before tip-off. In many cases, the player has a nagging injury and is questionable to play, but other times a player is declared unavailable seemingly out of the blue.
These situations can make it tougher to build your roster and send you scrambling in the final minutes till the games go live. For games that start later than the league's first few contests, a late scratch can ruin your chances at profits.
Checking news and player updates throughout the night is crucial, primarily the 5-10 minutes leading up to game-time. Twitter is the best way to get injury news the fastest and will give you the most time to make changes if one of your players is out.
Watch Basketball
More than any other daily fantasy sport, watching the games is the best way to become more knowledgeable about the game and improve your abilities. We mentioned PER as an advanced stat, but compared to the NFL or MLB, the NBA has much fewer advanced statistics.
Keeping an eye on box scores, watching the games for coaching tactics, and to seeing how players play on the floor together will give you best look at how teams and individual players are truly performing. This makes DFS NBA potentially more time consuming than other DFS options, because of the sheer amount of basketball that players must watch to be successful.