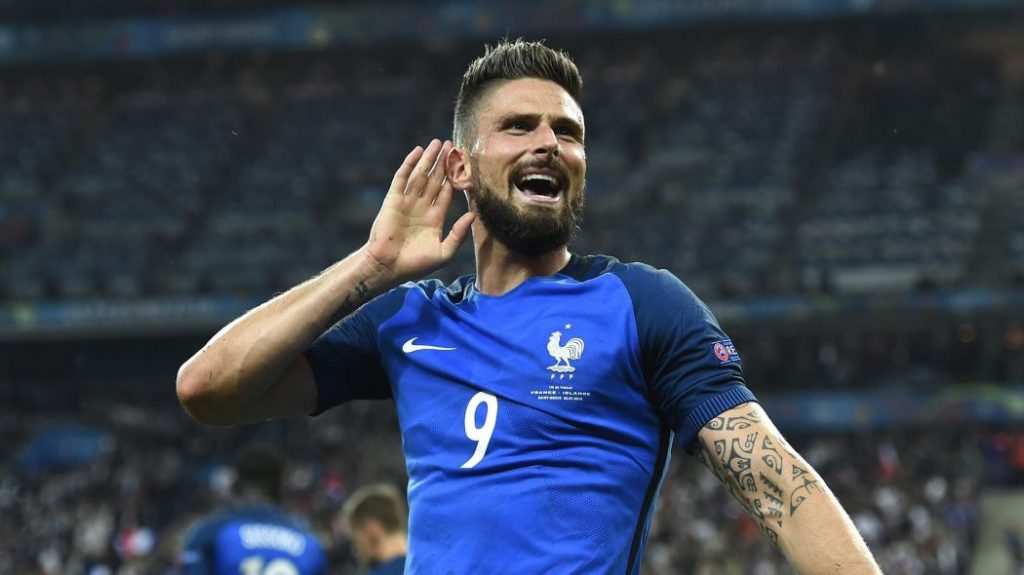 The January transfer window is often the strange, quiet stepsister to the much-ballyhooed rigmarole that is its summertime equivalent but the January before any World Cup can see some unexpected moves. This especially applies to those players that harbour hopes of joining up with their national team in the summer but for varying reasons, find themselves on the sidelines at their respective clubs. So do they stick or twist? Can they persuade their manager to put them back into the starting 11 or will they be left picking up splinters on the bench? For some, coasting to the summer with hope in their heart is not an option.
One prominent player that decided to do the twist was the wonderfully coiffured Olivier Giroud. He joined Arsenal in 2012 and in his five and a half seasons with the Gunners, he made 253 appearances and scored 105 goals at a rate of one goal every 2.4 games. Hardly prolific when measured against some of the more celebrated strikers in the game but a reliable and steady source all the same. In any event, Giroud's game is about more than just the goals he scores. A big unit in the classic no. 9 mould, he's comfortable holding the ball with his back to goal thus allowing the gnomic attackers behind to surge forward and cause mayhem.
So why has he moved? And to Chelsea, of all places?! Simply because he lost his place in the Arsenal squad to fellow countryman Alexandre Lacazette and, even though Lacazette has struggled for goals of late, Arsenal decided to splash the cash and bring in Pierre-Emerick Aubameyang from Borussia Dortmund rather than place their faith in Giroud. The writing was on the wall, impending World Cup or not. But even with sporadic appearances for Arsenal, Giroud has retained the faith of his coach in the national team, Didier Deschamps.
French Strength in Depth
France has arguably the greatest reserve of attacking options of any team competing in this World Cup. Take a deep breath and read out the following: Antoine Griezmann, Kylian Mbappe, Anthony Martial, Kingsley Coman, Nabil Fekir, Ousmane Dembele, Kevin Gameiro, Dimitri Payet, the aforementioned Lacazette and Giroud himself. Now, unless Deschamps decides to go all Ossie Ardiles (which would be hilarious), there is no way that they are all going – Didier must swing the axe.
It's fair to say that many of those players are comfortably out-performing Giroud this season but there are a couple of factors in his favour. For a start, no other current France forward possesses his skill set nor his imposing physique. Crucially, when on duty with his national team, he scores goals. In 24 games since 2016 (including Euro 16) he bagged 16 goals and acted as an effective foil for his striking partner. Most importantly perhaps, Deschamps rates him. So although he lacks the mobility, speed and rapier-like abilities of his fellow forwards, his 'deficiencies' are conversely his strength when measured against the competition. If he can get some game time and match fitness under his belt at Chelsea, then his January move might have been just the trick to book his place in Russia this summer.