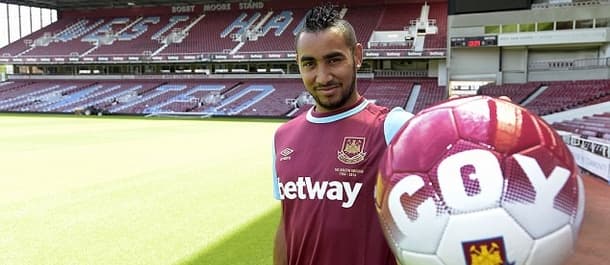 It has been the year of the underdog in the English Premier League and one cannot help thinking that bookmakers are underestimating the chance of a team other than Leicester making their UEFA Champions League debut next season.
One is willing to concede that three of the English Premier League's four UEFA Champions League are destined to end up with Arsenal, Leicester and Tottenham, leaving the likes of Liverpool, Manchester City, Manchester United, Southampton, Stoke and West Ham to fight over the fourth spot. That West Ham is the unloved third favourite of those sides surprises one given the respective fixtures and form of those teams.
West Ham is available at the juicy odds of 7.00 with several bookmakers, including Totesport, BetVictor and Coral, to finish its final Boleyn Ground campaign in the English Premier League as one of the top four teams.
Pep Guardiola may inherit a Manchester City side that is not engaged in the UEFA Champions League. Certainly Manchester City strikes one as being well under its true odds at odds on across the board to finish in the English Premier League top four. Manchester City has won just one of its 13 English Premier League matches versus fellow top-nine teams and its results have tailed off alarmingly since it kicked off the competition with five consecutive victories to nil. Only three of Manchester City's remaining eight English Premier League games are at its Etihad Stadium home and, while on paper the Citizens do not have the toughest of programs, they have been playing insufficiently well to trust them.
Bookmakers view Manchester United as the English Premier League side that is most likely to upset the UEFA Champions League applecart but the Red Devils have yet to play three of the top five – including two of them on the road – and their form is not that of a team worthy of one's support.
Southampton and Stoke have played one or two more English Premier League matches than their rivals for UEFA Champions League qualification so one is willing to put a pen through the Saints and the Potters. Liverpool has played the fewest English Premier League games of the top-four contenders but, while the Reds have three eminently winnable away matches, their six home fixtures include dates with title-chasing Tottenham, defending champion Chelsea, local rival Everton and relegation-threatened Newcastle. Also, Liverpool has UEFA tournament commitments with which to attend, as does Manchester City. Juggling either the UEFA Champions League or the UEFA Europa League with the English Premier League is harder than taking part in the English FA Cup concurrently.
West Ham represents the value bet in the featured English Premier League market at odds of 7.00. Five of West Ham's last eight English Premier League games will take place at its Boleyn Ground fortress and they comprises three very winnable matches against Crystal Palace, Swansea and Watford, plus home clashes versus Arsenal and Manchester United. West Ham has to travel to Leicester, Stoke and West Bromwich before the English Premier League season is through but the Foxes will be nervous with the championship on the line and both the Potters and the Baggies are ordinary. One would not be amazed if West Ham won each of its five English Premier League home games and accrued at least four points from its three divisional away matches. Such a performance would result in West Ham finishing the English Premier League with at least 69 points and that would give the Hammers every chance of ending up inside the top four.
The next round of English Premier League fixtures present West Ham with an excellent opportunity to bank three points as it will host Crystal Palace. Manchester City will visit Bournemouth, Manchester United will entertain Everton and Liverpool will welcome Tottenham. One thinks that West Ham as the easiest next English Premier League assignment of the serious contenders for the division's fourth UEFA Champions League berth so now is a good time to get with the Hammers.
Tips Summary
West Ham to finish in the top four
Premier League 2015/16
Odds: 7.0
Champions League
Premier League
West Ham