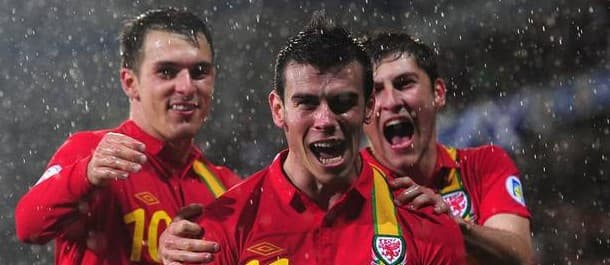 It is not Belgium's fault but the Red Devils would have to be the most overrated international football team since the Carlos Valderrama-captained Colombia side of the early to mid 1990s that promised the world and delivered an atlas.
Not in the top 20 on the FIFA/Coca-Cola World Ranking this time two years ago, Belgium has ascended to fourth place on the latest set of figures even though one thinks that it has been disappointing in most of its difficult assignments.
Football media organisations are always searching for the next big thing on which to latch and Belgium has been it for the last 12 months. Belgium was every try-hard football commentator's dark horse for the FIFA World Cup in Brazil, just as Colombia was in the tournament 20 years earlier.
Belgium reached the FIFA World Cup quarter-finals about as unimpressively as it is possible to reach the last eight of such a competition. For example, Belgium trailed Algeria for half of its first FIFA World Cup Group H game before winning 2-1 and it scored two minutes from time to beat Russia 1-0 to secure its berth in the round of 16. Belgium needed extra time to eliminate the United States of America in the FIFA World Cup knockout stage and it was no match for Argentina in the quarter-finals, losing 0-1 to Gonzalo Higuain's goal.
Football commentators who tipped Belgium to go all the way in the FIFA World Cup were left with egg on their faces as the heavily hyped Red Devils, unbalanced in defence and unfruitful in attack, made unattractive impressions.
One thinks that the FIFA/Coca-Cola World Ranking are more accurate than inaccurate but it is a mystery how Belgium is fourth on the current chart. Since January 2010, Belgium has played a 12 games against teams that are ranked in the top 20 at the present time and the Red Devils have won just two of those matches, with four draws and six losses rounding out their mediocre ledger. For the record, Belgium's two wins were a 4-2 home derby victory over the Netherlands and 2-1 away success over Croatia, its four draws were versus Croatia, France twice and Greece and its six losses were to Argentina, Colombia, Croatia, England and Germany twice.
Belgium hosts Wales in UEFA European Championship Group B action on Sunday and bookmakers are betting on the game as though the Red Devils are worthy of their fourth place on the FIFA/Coca-Cola World Ranking when one thinks that they should be outside the top 10 based on their results in the matches that really matter. Belgium is trading at odds as short as 1.25Bet €100 to win €1251/4Bet £100 to win £125-400Bet $100 to win $1250.25Bet HK$100 to win HK$125-4.00Bet Rp100 to win Rp1250.2500Bet RM100 to win RM125 to beat Wales in Brussels, something that the Red Devils failed to do when they met in the city during qualifying for the FIFA World Cup in Brazil. Belgium had to settle for a 1-1 draw after Aaron Ramsey scored a late goal for Wales to cancel out Kevin De Bruyne's opening strike.
This article is all about obtaining value and Wales, at either odds of 13.00Bet €100 to win €130012/1Bet £100 to win £1300+1200Bet $100 to win $130012.00Bet HK$100 to win HK$130012.00Bet Rp100 to win Rp1300-0.0833Bet RM100 to win RM1300 with BetVictor to beat Belgium or odds of 4.00Bet €100 to win €4003/1Bet £100 to win £400+300Bet $100 to win $4003.00Bet HK$100 to win HK$4003.00Bet Rp100 to win Rp400-0.3333Bet RM100 to win RM400 with Bet365 and BetVictor not to lose to the Red Devils, is one's idea of value play.
The Wales team under the leadership of Chris Coleman is the principality's strongest side in decades, not least because Real Madrid forward Gareth Bale provides the Dragons with a X-factor (which is why we're also tipping Wales to qualify for Euro 2016). Belgium is vulnerable in wide areas – it played most of the FIFA World Cup with part-time full backs – and Bale's electrifying pace will be a weapon for Wales when it launches counter attacks. The state of play in UEFA European Championship Group B means that Belgium must target three home points and that should present Wales with opportunities to hit the Red Devils on the break through Bale and friends.
Tips Summary
Wales to beat Belgium / Double Chance
16th November 17:00 GMT
Odds: 13.00Bet €100 to win €130012/1Bet £100 to win £1300+1200Bet $100 to win $130012.00Bet HK$100 to win HK$130012.00Bet Rp100 to win Rp1300-0.0833Bet RM100 to win RM1300 / 4.00Bet €100 to win €4003/1Bet £100 to win £400+300Bet $100 to win $4003.00Bet HK$100 to win HK$4003.00Bet Rp100 to win Rp400-0.3333Bet RM100 to win RM400
Where to Bet: Bet365, BetVictor
Belgium
Bet Victor
Carlos Valderrama
Euro2016 Qualifiers
Wales