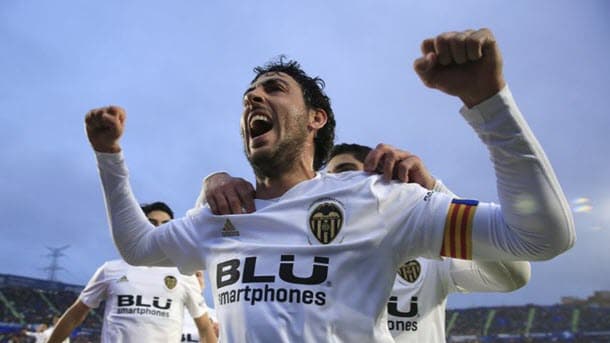 Valencia v Vallecano – 6th April – 17:30 BST
The Spanish Primera Division form figures of Vallecano and Valencia could not be any different and one expects the latter to beat the former when they clash on Saturday.
Vallecano is in serious Spanish Primera Division relegation trouble after failing to register a league win since late January, picking up just one point from its last nine games and that draw occurred at home to 10th-ranked Betis. With eight Spanish Primera Division rounds to go Vallecano is six points adrift of safety and, while its remaining fixture list contains several winnable matches, one would think it needs to post a victory over Valencia to stay in the hunt.
Valencia is enjoying contrasting Spanish Primera Division fortunes to Vallecano. Valencia has climbed to fifth on the Spanish Primera Division ladder on the back of a 12-game unbeaten run featuring recent back-to-back successes over Real Madrid and Sevilla. According to one's Spanish Primera Division collateral form analysis, Valencia enjoys a 13-2-4 advantage over Vallecano, including progressive counts of 2-0-0, 12-1-0 and 13-2-2. Valencia thrashed Vallecano 3-0 when the teams went head to head in Spanish Primera Division action in November and the Bats have fewer selection issues than the Violets, including one fewer suspended player.
TOP TIP! – Valencia to beat Vallecano @ 2.00 with Betway
Get the best odds in La Liga with our selected bookmakers below.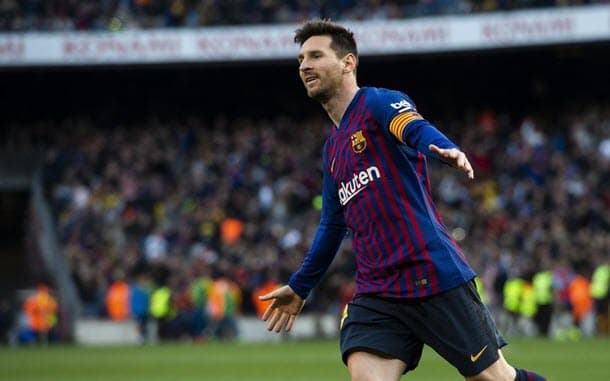 Barcelona v Atletico Madrid – 6th April – 19:45 BST
TOP TIP! – Barcelona to beat Atletico Madrid @ 1.80
The clear highlight of the Spanish Primera Division round is Saturday's match between first-ranked Barcelona and Atletico Madrid at 1.80 with Bet365, which is second ranked and eight points off the top. Barcelona needed a 90th-minute equaliser to draw 1-1 at Atletico Madrid in November but one thinks Barca will all but secure the Spanish Primera Division title with a home victory over their closest championship rival. According to one's Spanish Primera Division collateral form analysis, Barcelona holds an 11-3-5 lead over Atletico Madrid, including progressive counts of 2-0-0, 5-0-3 and 8-2-4.
Barcelona boss Ernesto Valverde did not field his strongest possible side in Tuesday's incredible 4-4 draw at Villarreal but, apart from banned Arturo Vidal, he is likely to have all of his first-choice players on deck. Atletico Madrid is famous for its defensive fortitude but Barcelona has the attacking arsenal to break down its dogged opponent.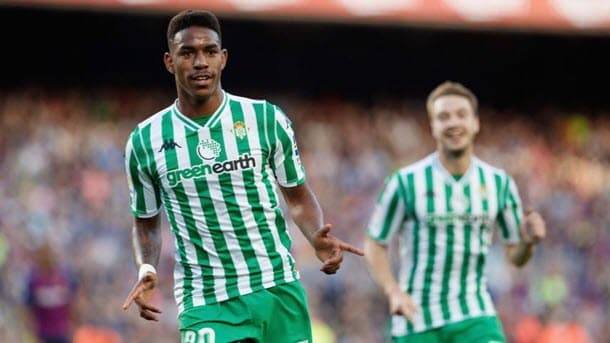 Betis v Villarreal – 7th April – 19:45 BST
TOP TIP! – Betis and Villarreal to draw @ 3.50
A Spanish Primera Division draw paid dividends during the midweek round and one believes there is value in backing Betis and Villarreal to share the spoils on Sunday at 3.50 with BetVictor.
According to one's Spanish Primera Division collateral form analysis, Betis and Villarreal are level on 8-3-8 and, as one worked one's way down the ladder, never was there a large gap between the teams. Betis has won none of its last three Spanish Primera Division games and Villarreal is 17th on the ladder for good reason having endured one of its worst seasons in recent times. One could not back either Betis or Villarreal to pocket three Spanish Primera Division points at the moment and, with one's collateral form numbers suggesting the Greens and Whites are very evenly matched to the Yellow Submarine, one is going to wager on them drawing.
COLLATERAL FORM FIGURES
Girona 9-3-7
Real Madrid 14-2-3
Vallecano 4-2-13
Barcelona 11-3-5
Alaves 10-4-5
Getafe 11-2-6
Valladolid 6-1-12
Celta 5-3-11
Levante 10-2-7
Betis 8-3-8
Feel free to us know what you think of our tips. Click the button below and Share on Facebook or Twitter and tell us if you agree or disagree with our selections!
Atletico Madrid
Barcelona
betis
Spanish Primera Division
valencia
Vallecano
Villarreal