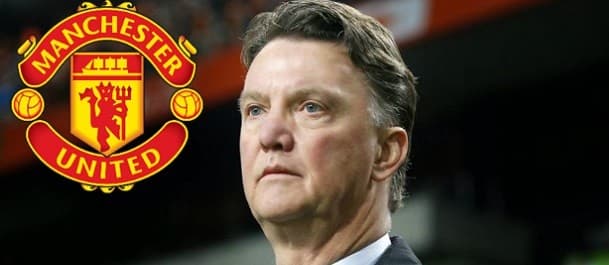 Sunderland manager Gus Poyet is the favourite to be the next English Premier League boss to leave his post with several bookmakers and Manchester United can push him closer to the unemployment queue by beating his Black Cats on Saturday.
Poyet's public pronouncements are getting stranger as the English Premier League rounds tick by as he attempts in his own inimitable style to keep every Black Cats stakeholder – directors, players, coaches and supporters – on side. With only 12 English Premier League rounds to go the chances are that Poyet will see out the season, not least because West Bromwich snapped up the manager whom the boards of most relegation-threatened teams would have hired, Tony Pulis.
English Premier League bosses with superior records to that of Poyet have been axed. Sunderland is three points above the English Premier League relegation zone, no team has posted fewer victories and its four wins have come at the expense of Burnley, Crystal Palace, Newcastle and Stoke – sides positioned 10th or lower on the competition ladder.
Manchester United manager Louis van Gaal is copping almost as much flak as Poyet because the consensus is that the Red Devils are not playing good football and they are somewhat fortunate to be in the English Premier League top four. One does not doubt that Van Gaal's reputation has taken a decent whack over the last six months but, provided that Manchester United qualifies for next term's UEFA Champions League, he will have achieved his primary objective after inheriting a right old mess from his overawed predecessor, David Moyes.
Sunderland is the English Premier League's second lowest scorer, averaging under one goal per game and firing blanks in 12 of its 26 matches. Manchester United has some obvious flaws that Van Gaal will need to iron out in the medium term if he wants to remain part of the Old Trafford furniture but scoring goals is not one of them. Manchester United should have too much firepower for Sunderland, with no side having scored more English Premier League home goals than the Red Devils. One goal may be sufficient for Manchester United to defeat Sunderland and one would be stunned if the Red Devils failed to accrue three English Premier League points if they got the Old Trafford crowd off its feet to cheer two goals.
Manchester United is listed at odds of 1.36Bet €100 to win €1369/25Bet £100 to win £136-278Bet $100 to win $1360.36Bet HK$100 to win HK$136-2.78Bet Rp100 to win Rp1360.3600Bet RM100 to win RM136 with BetVictor to beat Sunderland and that is the best bet on the English Premier League coupon, ahead of Arsenal and Newcastle.
Arsenal has won each of its last five English Premier League home games and its winning Emirates Stadium would be eight top-flight matches if Manchester United had not committed daylight robbery in November. One remains unimpressed by Everton, with its 2-2 English Premier League home draw with Leicester more indicative of its talent than its 4-1 UEFA Europa League away victory over Switzerland's Young Boys.
Aston Villa had to do something to try and arrest its slide out of the English Premier League but does Tim Sherwood have the cattle to get the Villans out of the bottom three? Aston Villa gave 100 per cent versus Stoke last weekend and still the Villans slumped to their sixth successive English Premier League defeat. Next up for Aston Villa is a trip to a Newcastle team that should be itching to make former Toon Army skipper Alan Shearer eat his words – he was damning in his review of his former side's 0-5 loss at Manchester City.
Arsenal is available at odds of 1.57Bet €100 to win €15757/100Bet £100 to win £157-175Bet $100 to win $1570.57Bet HK$100 to win HK$157-1.75Bet Rp100 to win Rp1570.5700Bet RM100 to win RM157 with Betfred and PaddyPower to beat Everton on Sunday. Newcastle is trading at odds of 1.95Bet €100 to win €19519/20Bet £100 to win £195-105Bet $100 to win $1950.95Bet HK$100 to win HK$195-1.05Bet Rp100 to win Rp1950.9500Bet RM100 to win RM195 with several bookmakers, including Coral and SkyBet, to defeat Aston Villa on Saturday.
With regards to English Premier League exotics, the most appealing play is Manchester City to have more corner kicks than Liverpool in their Anfield blockbuster on Sunday. The bookmaking fraternity will not post odds on this option until the latter part of the week but keep out an eye for Manchester City's odds because it is the English Premier League's corner-kick king and its ratio of corner kicks for to corner kicks against is significantly superior to that of Liverpool, which is ranked 12th on that statistical chart.
Tips Summary
Manchester United to beat Sunderland
28th February 15:00 GMT
Odds: 1.36Bet €100 to win €1369/25Bet £100 to win £136-278Bet $100 to win $1360.36Bet HK$100 to win HK$136-2.78Bet Rp100 to win Rp1360.3600Bet RM100 to win RM136
Where to Bet: BetVictor
Arsenal to beat Everton
1st March 14:05 GMT
Odds: 1.57Bet €100 to win €15757/100Bet £100 to win £157-175Bet $100 to win $1570.57Bet HK$100 to win HK$157-1.75Bet Rp100 to win Rp1570.5700Bet RM100 to win RM157
Where to Bet: Betfred, PaddyPower
Newcastle to beat Aston Villa
28th February 15:00 GMT
Odds: 1.95Bet €100 to win €19519/20Bet £100 to win £195-105Bet $100 to win $1950.95Bet HK$100 to win HK$195-1.05Bet Rp100 to win Rp1950.9500Bet RM100 to win RM195
Where to Bet: Coral, SkyBet
Arsenal
aston villa
Black Cats
Gus Poyet
Louis Van Gaal
Premier League
Tim Sherwood