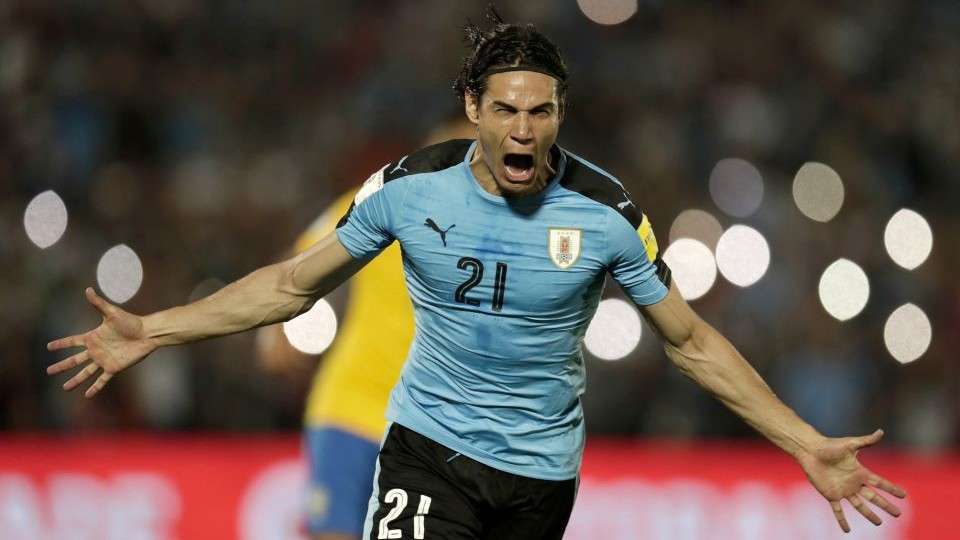 FIFA World Cup groups do not get any weaker than Group A of the 2018 tournament in which host nation Russia lines up against Egypt, Saudi Arabia, and Uruguay.
Home teams have won six of the 20 editions of the FIFA World Cup but Russia is rightly long odds to emulate the feats of Uruguay (1930), Italy (1934), England (1966), West Germany (1974), Argentina (1978) and France (1998) this year. That is because Russia would have struggled to qualify for the big show if it had been thrust into the UEFA qualifying competition. When the FIFA World Cup draw took place in December, Russia was the lowest ranked of the 32 sides, occupying 65th position in the controversial rankings.
As the upcoming FIFA World Cup host nation, Russia staged the FIFA Confederations Cup one year before the main event and the results of that tournament supported its ranking position. Russia beat 120th-ranked New Zealand 2-0 before losing 0-1 to Portugal and giving up the lead in its 1-2 loss to Mexico in the pivotal third batch of round-robin matches. Russia wrapped up 2017 with several disappointing results, including losing 0-1 to Argentina and failing to get the better of Iran. Few Russia squad members play for foreign clubs and, according to UEFA, Russia's country coefficient is sixth, placing it behind Spain, England, Italy, Germany, and France. In all honesty, Zenit is the Russian Premier League's only strong team and the St Petersburg-based side has not made it past the UEFA Champions League round of 16 in any of its attempts.
Home advantage means that bookmakers are always going to field bets on Russia winning and/or qualifying from FIFA World Cup Group A but its current rankings – 62nd in the official list and 43rd in the World Football Elo Ratings – should encourage punters to bet around the host nation.
Uruguay Set to Top the Group
Uruguay is the FIFA World Cup Group A favourite and that makes perfect sense. The FIFA World Cup draw could not have gone better for Uruguay, which was then the second lowest ranked team in the second pot and ended up with the then lowest ranked sides in pot one and pot four along with the then third lowest ranked side in pot three. Uruguay can ease itself in the FIFA World Cup but its first two Group A games will be against Egypt and Saudi Arabia and, in Luis Suarez and Edinson Cavani, its attack is the pool's most fearsome – Suarez was the CONMEBOL top goal scorer during qualifying for the 2014 FIFA World Cup and Cavani earned that honour during South America's preliminaries for the 2018 FIFA World Cup. In a FIFA World Cup group in which all four teams are not known for their expansive play, having well-known goal poachers of the quality of Suarez and Cavani should be hugely advantageous to Uruguay. Also, Uruguay has a very settled coaching department led by Oscar Tabarez, who has managed his country since March 2006, winning the 2011 Copa America during his second spell in charge of his nation.
One is an unabashed fan of Egypt boss Hector Cuper, who hit the big time in Spain when he led Mallorca and Valencia to Spanish Supercopa de Espana titles in back to back seasons. Cuper linked up with Egypt in March 2015 and he has steered the Pharaohs to 2017 Africa Cup of Nations silver and their first FIFA World Cup appearance since 1990. Cuper will set up Egypt to be hard to break down and the Pharaohs will look to release Liverpool forward Mohamed Salah on the counter-attack but the Reds star cannot do everything on his own.
Since the FIFA World Cup draw two months ago, Saudi Arabia has usurped Russia as the lowest ranked side of the 32 teams in the competition. Bert van Marwijk was Saudi Arabia's coach during its successful FIFA World Cup qualifying campaign but the manager who guided the Netherlands to the 2010 FIFA World Cup final failed to agree on terms to lead the Green Falcons in Russia. Van Marwijk will coach Australia in the FIFA World Cup leaving Juan Antonio Pizzi to get to grips with Saudi Arabia's roster in double-quick time.
Uruguay is available at odds against to finish first in FIFA World Cup Group A and that seems fair enough – currently it is eight spots ahead of Egypt in the FIFA World Ranking and, according to the World Football Elo Ratings, it is 13th compared to Russia (43rd), Egypt (50th) and Saudi Arabia (67th). Uruguay was sufficiently good to qualify for the FIFA World Cup as the CONMEBOL confederation's second-best side, finishing ahead of Argentina, Colombia, and Peru. And because the FIFA World Cup Group A runner-up gets to play its first knockout match in Moscow, it may be that Russia does not put up much of a fight versus Uruguay if they end up meeting in a game that decides the top two positions.