Torino v Lazio – 26th May – 14:00 BST
Atalanta and Internazionale are obvious inclusions off the Italian Serie A coupon for accumulator bets but Torino is the best odds-against wager in the final round of matches.
Torino will line up versus Lazio on Sunday and, while the Maroons are ahead of the White and Sky Blues on the ladder, the former cannot join the latter in next season's UEFA Europa League. Lazio booked its UEFA Europa League berth through winning the Italian Coppa Italia but, while Torino could end up on the same Italian Serie A points tally as sixth-ranked Roma, the Maroons are on the wrong side of the head-to-head argument with the Yellow and Reds and that is the first tie-breaker. So, officially, Torino has nothing for which to play except remaining above Lazio on the Italian Serie A ladder, which a draw would achieve.
Nonetheless, one is attracted to the odds available about a Torino home win in the 38th and last round of Italian Serie A games. According to one's Italian Serie A collateral form analysis, Torino and Lazio are tied on 8-3-8 but that does not tell the full story. Torino has outshone Lazio against most of Italian Serie A's top teams, enjoying progressive collateral form leads of 4-1-0 and 7-1-1. December's reverse Italian Serie A fixture ended in a 1-1 draw and Torino, which was the away side, led that match for 17 minutes.
The early team news favours Torino over Lazio, with the former having fewer players unavailable than the latter. Joaquin Correa is suspended for Lazio for one game.
TOP TIP! – Torino to beat Lazio @ 2.40 with Bet365
Get the best odds in the Italian Serie A with our selected bookmakers below.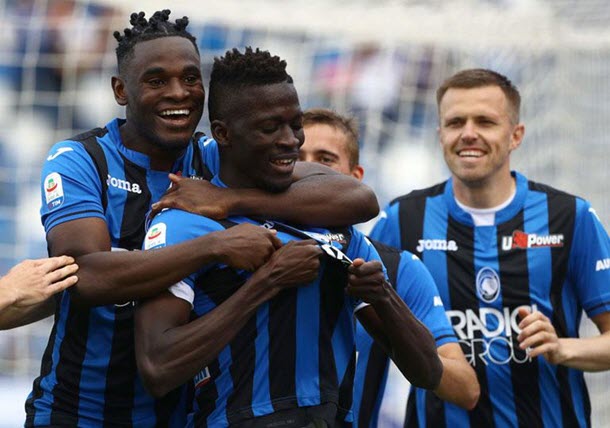 Atalanta v Sassuolo – 25th May – 15:00 BST
TOP TIP! – Atalanta to beat Sassuolo @ 1.23
Atalanta will definitely make next term's UEFA Champions League if it registers a home victory over Sassuolo in the first match of the Italian Serie A round at 1.23 with 888sport. According to one's Italian Serie A collateral form analysis, Atalanta boasts a 12-1-6 advantage over Sassuolo, including progressive counts of 6-0-0, 8-0-1, 9-0-2, 10-0-3 and 11-1-4. Atalanta thrashed Sassuolo 6-2 on the road in December's reverse Italian Serie A fixture, Goddess star Josip Ilicic scoring a hat-trick in spite of not notching his first goal until the 74th minute. Atalanta is one of Italian Serie A's form sides, whereas Sassuolo has won just nine of its 37 divisional games.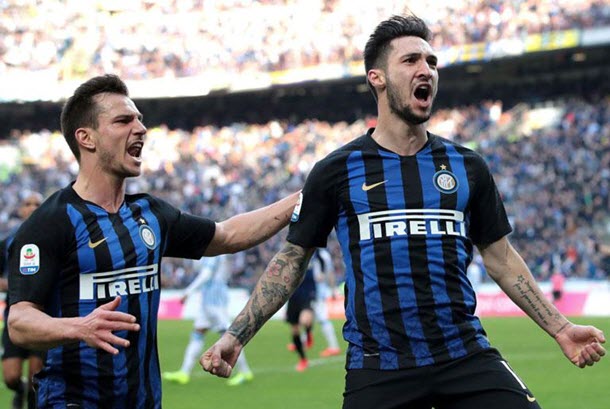 Internazionale v Empoli – 26th May – 19:30 BST
TOP TIP! – Internazionale to beat Empoli @ 1.40
Arguably the most interesting match on the Italian Serie A program is Sunday's game between Internazionale and Empoli at 1.40 with Black Type because the former is bidding to reach next season's UEFA Champions League and the latter must either win or equal Genoa's weekend result to stay among Italy's elite. Empoli has strung together three consecutive Italian Serie A wins to lift itself out of the drop zone but the Blues lost 0-1 at home to Internazionale five months ago and, according to one's collateral form analysis, there is a huge gap between the teams. Internazionale enjoys a 15-0-4 Italian Serie A collateral form edge over Empoli, including progressive counts of 2-0-0, 5-0-1, 7-0-2 and 9-0-3, so trust the Black and Blues to post their 20th championship three points.
Finally, the draw odds in Sunday's Italian Serie A match between Fiorentina and Genoa because one point apiece would be sufficient for both combatants to avoid relegation provided Empoli loses at high-flying Internazionale.
COLLATERAL FORM FIGURES
Atalanta 12-1-6
Frosinone 10-9
Bologna 1-2-16
Torino 8-3-8
Sampdoria 3-1-15
Cagliari 7-5-7
Fiorentina 12-3-4
Internazionale 15-0-4
Roma 13-2-4
SPAL 5-1-13
Feel free to us know what you think of our tips. Click the button below and Share on Facebook or Twitter and tell us if you agree or disagree with our selections!
Atalanta
Empoli
Internazionale
Italian Serie A
Lazio
Sassuolo
Torino