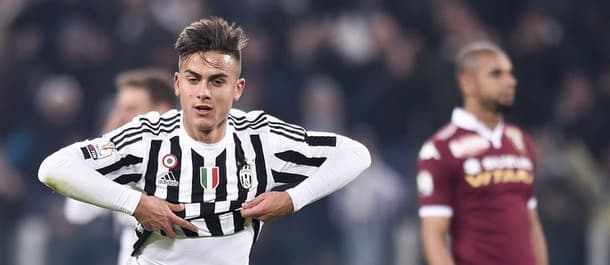 UEFA's programming is likely to play a significant role in the Italian Serie A match between UEFA Europa League side Atalanta and UEFA Champions League team Juventus on Sunday.
Atalanta will back up in Italian Serie A three days after facing Lyon in UEFA Europa League action in France, whereas Juventus will have had an extra day of rest and not had to travel internationally following their UEFA Champions League home game versus Olympiacos on Wednesday. One can appreciate why so many clubs look down their noses at the UEFA Europa League because Thursday matches, particularly those which take place thousands of kilometres from home, are hugely inconvenient with regards to domestic league tournaments.
Roma and Napoli inflicted early Italian Serie A defeats upon Atalanta but the Goddess have bounced back to accrue eight points from their last four divisional games to occupy the ninth rung on the ladder. Atalanta fans should be pretty pleased with the Italian Serie A standing of their side because, after the departure of several key players from last season's high-flying team, it was not going to be a walk in the park for the much changed Goddess squad.
Juventus has a 100 per cent Italian Serie A record and the Old Lady has a goal difference of plus 15 from their half a dozen matches. Juventus and Atalanta have faced three of the same Italian Serie A opponents – Chievo, Fiorentina and Sassuolo – and, according to one's collateral form analysis, the Old Lady boasts a 2-1-0 advantage over the Goddess. That calculation and the respective midweek schedules of Juventus and Atalanta leads one to side with the Old Lady at odds of 1.82Bet €100 to win €18241/50Bet £100 to win £182-122Bet $100 to win $1820.82Bet HK$100 to win HK$182-1.22Bet Rp100 to win Rp1820.8200Bet RM100 to win RM182 with Marathonbet to win another Italian Serie A game.
SPAL has lost four Italian Serie A matches on the bounce but the recently promoted team gets a chance to post a home win when it entertains Crotone on Sunday, a game that the Blue and Whites are odds of 2.02Bet €100 to win €20251/50Bet £100 to win £202+102Bet $100 to win $2021.02Bet HK$100 to win HK$2021.02Bet Rp100 to win Rp202-0.9804Bet RM100 to win RM202 with Marathonbet to take out.
The early Italian Serie A ladder suggests that there is not much to choose between SPAL and Crotone but, as one is fond of writing, the ladder lies at this stage of competitions. SPAL and Crotone have each lined up against Cagliari, Internazionale and Milan in Italian Serie A action and, according to one's collateral form analysis, the Blue and Whites enjoy a 2-0-1 edge over the Pythagoreans. Crotone's four Italian Serie A points have come via a 2-0 home win over bottom-of-the-ladder Benevento and a 0-0 away draw with second-bottom Verona – the Pythagoreans have scored only one goal in their four other top-flight matches so one thinks that SPAL represents a good bet at greater than even money.
The seventh round of Italian Serie A fixtures will kick off on Saturday when Udinese hosts Sampdoria. Udinese is just above the Italian Serie A relegation zone after making a poor start to its campaign, failing to keep a clean sheet in losing five of its opening six games. Yes, Udinese has found the back of the net in five of those Italian Serie A matches but, when one lines up how the Little Zebras have fared in comparison to Sampdoria, the winner is Samp. Udinese and Sampdoria have each encountered Milan and Torino and, according to one's Italian Serie A collateral form analysis, Samp has bettered the Little Zebras versus both the Red and Blacks and the Maroons. Sampdoria is justifiably the favourite for this weekend's Italian Serie A curtain raiser and Samp warrant support at odds of 2.75Bet €100 to win €2757/4Bet £100 to win £275+175Bet $100 to win $2751.75Bet HK$100 to win HK$2751.75Bet Rp100 to win Rp275-0.5714Bet RM100 to win RM275 with MarathonBet.
Tips Summary
Juventus to beat Atalanta
Sunday 1st October, 19:45 GMT
Odds: 1.82Bet €100 to win €18241/50Bet £100 to win £182-122Bet $100 to win $1820.82Bet HK$100 to win HK$182-1.22Bet Rp100 to win Rp1820.8200Bet RM100 to win RM182
SPAL to beat Crotone
Sunday 1st October, 14:00 GMT
Odds: 2.02Bet €100 to win €20251/50Bet £100 to win £202+102Bet $100 to win $2021.02Bet HK$100 to win HK$2021.02Bet Rp100 to win Rp202-0.9804Bet RM100 to win RM202
Sampdoria to beat Udinese
Saturday 30th September, 17:00 GMT
Odds: 2.75Bet €100 to win €2757/4Bet £100 to win £275+175Bet $100 to win $2751.75Bet HK$100 to win HK$2751.75Bet Rp100 to win Rp275-0.5714Bet RM100 to win RM275
Juventus
Sampdoria
Serie A
SPAL