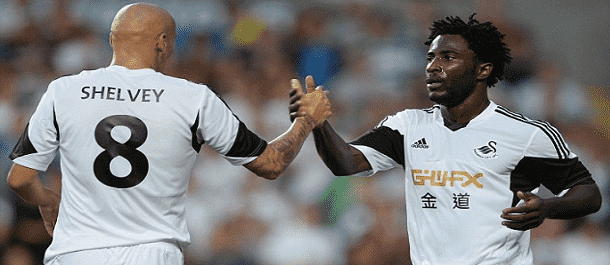 Newcastle boss Alan Pardew has received a stay of execution from Magpies owner Mike Ashley but clearly the relationship between all stakeholders is not conducive to the Toon Army marching to victory where it matters most – on the pitch.
Last week's 1-0 loss at Stoke means that Newcastle's last 14 English Premier League games have produced only one win and that was a home triumph over Cardiff, which was heading for the English Championship when it played at St James' Park. For lovers of statistics, Newcastle has taken just one point from its last eight English Premier League away matches and that came from a 0-0 at Aston Villa. Newcastle has been in relegation form throughout 2014 – the Magpies have accrued 19 points from its 25 English Premier League games this year – and it is lucky that the seasons runs August to May rather than January to December otherwise it would be in even more trouble than it is. Supporters of teams other than Newcastle are wrong to paint Magpies fans as having nothing about which to moan. The raw facts speak for themselves.
One thinks that Swansea will slide from its fifth position on the English Premier League ladder to finish the term in the middle third but even that ranking would entitle it to be shorter odds than 1.87Bet €100 to win €18787/100Bet £100 to win £187-115Bet $100 to win $1870.87Bet HK$100 to win HK$187-1.15Bet Rp100 to win Rp1870.8700Bet RM100 to win RM187 with BetVictor to beat Newcastle at the Liberty Stadium. Swansea has won four of its five home matches across all competitions this season and it posted home-and-away victories over Newcastle in each of the last two English Premier League tournaments, winning its home games by an impressive cumulative score of 4-0.
This term's Manchester United team reminds one of some Real Madrid sides of bygone years that could score goals for fun but could not defend for toffee. One thinks that Louis van Gaal will get Manchester United on the right track provided that the Old Trafford board does not get itchy fingers but the Red Devils are not going to improve/change overnight.
Over two and a half goals in the English Premier League match between Manchester United and Everton is trading at odds of 1.62Bet €100 to win €16231/50Bet £100 to win £162-161Bet $100 to win $1620.62Bet HK$100 to win HK$162-1.61Bet Rp100 to win Rp1620.6200Bet RM100 to win RM162 with BetVictor. Only Burnley and Queens Park Rangers, two English Premier League teams that will be in the relegation dogfight for the next eight months, have failed to score against Manchester United this term and Everton is going to finish well above the Clarets and the Super Hoops on the ladder. One could mount a case for a bet on both Manchester United and Everton to score at similar odds but one is not 100 per cent convinced about the Toffees and the over-two-and-a-half-goals play means that one has a Red Devils goal spree in one's favour. Manchester United's array of attacking talent could cover the line on its own.
Finally, Stoke is the best English Premier League outsider at odds of 3.12Bet €100 to win €31253/25Bet £100 to win £312+212Bet $100 to win $3122.12Bet HK$100 to win HK$3122.12Bet Rp100 to win Rp312-0.4717Bet RM100 to win RM312 with BetVictor to succeed at Sunderland.
The way in which Mark Hughes has got Stoke playing makes it a threat in away games. Stoke has struggled to break down packed defences in its recent home matches but it has done really well on the road, including beating Sunderland 2-1 in the English Capital One Cup third round at the Stadium of Light little more than a week ago. One was keen on Stoke's English Premier League prospects before a ball was kicked and, even though the Potters have accumulated their points in an unexpected manner so far, one remains in their corner.
Sunderland has not registered an English Premier League win this season and its last 10 top-flight home games across two terms have produced two wins, four draws and four losses, with the Blacks Cats beating just Cardiff and West Bromwich.
Tips Summary
Swansea to beat Newcastle
4th October 15:00 GMT
Odds: 1.87Bet €100 to win €18787/100Bet £100 to win £187-115Bet $100 to win $1870.87Bet HK$100 to win HK$187-1.15Bet Rp100 to win Rp1870.8700Bet RM100 to win RM187
Where to Bet: BetVictor
Man Utd v Everton Over 2.5 goals
5th October 12:00 GMT
Odds: 1.62Bet €100 to win €16231/50Bet £100 to win £162-161Bet $100 to win $1620.62Bet HK$100 to win HK$162-1.61Bet Rp100 to win Rp1620.6200Bet RM100 to win RM162
Where to Bet: BetVictor
Stoke to beat Sunderland
4th October 15:00 GMT
Odds: 3.12Bet €100 to win €31253/25Bet £100 to win £312+212Bet $100 to win $3122.12Bet HK$100 to win HK$3122.12Bet Rp100 to win Rp312-0.4717Bet RM100 to win RM312
Where to Bet: BetVictor
Everton
Manchester United
Premier League
Stoke
Tips