Punters sitting down to watch the first big derby day of the English Premier League season should bet on there being lots of goals scored at Anfield and the Emirates Stadium. They may also have fancied our Chelsea to beat Hull bet for Saturday's action.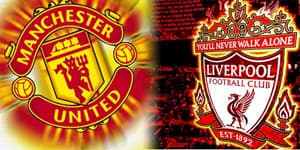 Super Sunday has become something of a cliche but a day on which Liverpool entertains Manchester United and Arsenal hosts Tottenham is deserving of hyperbole as the early rounds of the English Premier League campaign suggest that they will occupy four of the top six rungs on the ladder when the game of musical chairs ends in May 2014.
Liverpool versus Manchester United brings together the two most successful teams in English top-flight history and the match gets an extra bit of spice because former Everton boss David Moyes makes his first trip to Anfield as manager of Manchester United. Liverpool still looks short of a real cutting edge at this level but it would churlish to say anything other than the Reds appear to be making ground under Brendan Rodgers. Liverpool is creating chances and soon one of its opponents is going to cop a hiding. Once Luis Suarez returns, Liverpool could develop into a major threat to the UEFA Champions League spots that Manchester United, Manchester City, Chelsea and Arsenal locked down last season and view as their own private property.
Whereas Jose Mourinho's Chelsea played cautiously against Manchester United at Old Trafford on Monday, Liverpool is highly likely to go for the throat of the Red Devils at Anfield. Derbies between Liverpool and Manchester United tend to be played at a million miles per hour, which makes for attacking football and plenty of good chances at both ends of the pitch. Liverpool versus Manchester United is what is known in the business as an over game. Each of the last four grudge matches between Liverpool and Manchester United has gone over 2.5 goals, with the run being five out of six, seven out of nine or 10 out of 13 depending upon how far back in time one chooses to go. And there is very little difference between the Anfield and Old Trafford statistics.
Bookmakers do not agree on the over 2.5 goals line between Liverpool and Manchester United, with some favouring over and some favouring under. Back over 2.5 goals at odds of 1.94 with 188Bet and wait for fireworks.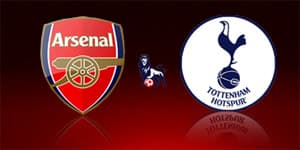 The second massive English Premier League derby on Sunday is the north London argument between Arsenal and Tottenham at the Emirates Stadium. Like Liverpool against Manchester United, Arsenal versus Tottenham has been an over game recently. Each of the last six tussles between Arsenal and Tottenham has gone over 2.5 goals, with the run being eight out of nine, 10 out of 12 or 13 out of 16 depending upon how far back in time one chooses to go. Also, Arsenal's home derbies have gone over 2.5 goals five times in a row.
Bookmakers do view Arsenal against Tottenham as likely to go over 2.5 goals but the best odds – 1.75 with Bwin – still underestimate the probability of three or more goals being scored. Odds of 1.75 equate to a 57 per cent chance and history suggests that is some way short of the mark.
Turning one's attention to the mainland European continent, Sassuolo appeals at odds of 2.10 with Coral to beat fellow Italian Serie A newcomer Livorno. Sassuolo beat Livorno 1-0 on the final day of the Italian Serie B championship last season despite playing with a man fewer than its opponent for more than half an hour. Indeed, Sassuolo scored when it had nine men and Livorno had 10. The three points clinched the second-tier title for Sassuolo and condemned Livorno to the play-offs so one can say that Sassuolo handles pressure.
Finally, Barcelona is ridiculously short at odds around the 1.55 mark to beat Valencia on the road in the Spanish La Liga. Barcelona has not won any of its last three matches away to Valencia in all competitions, never hitting the lead in any of those games. Furthermore, Lionel Messi is under an injury cloud after missing Barcelona's scrappy 1-0 win at Malaga last weekend. Usually Barcelona is a banker bet for football multiples but, for once, there are much better odds-on shots available than the Camp Nou side.