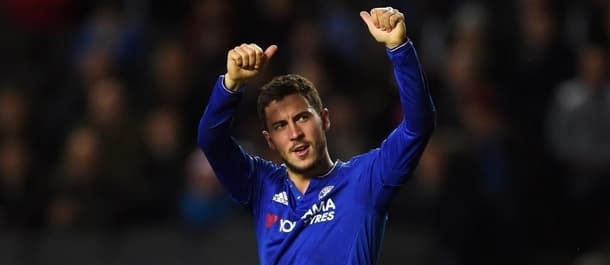 Euro 2016 has been a shop window for some of Europe's most talented footballers and with more money than ever swashing around the game, there are bound to be some huge transfers during the summer window. Manchester United have moved early to secure the signing of Zlatan Ibrahimovic and he is expected to bring the mercurial striking talent that Red Devils fans have grown accustomed to from the likes of Eric Cantona and Ruud van Nistelrooy.
Chelsea have opted for potential with the capture of Belgian starlet Batshuayi, while Man City have signed up-and-coming Germany midfielder Gundogan from Borussia Dortmund. It's early days as far as the summer window goes though, and there will be plenty of rumours and deals to come. Real Madrid – who usually make at least one marquee signing each summer – are yet to make a move, while there are several top players who have indicated their desire to change clubs this season. We look at some of the big rumours and assess the value in this year's transfer betting markets.
Real Madrid
With another Champions League title under the belt, Zenedine Zidane will be looking to bolster his Madrid squad as he attempts to wrestle the La Liga title from Barcelona while defending the European crown. Gareth Bale and Cristiano Ronaldo are almost certain to remain at the club and are both pivotal figures at the Bernabeu, but Colombia's James Rodriguez is one Galactico that hasn't quite made his mark at Real. He could well be on his way out, with PSG and Manchester United mooted as possible destinations, while the Madrid club have exercised their buy-back clause with Juventus for Alvaro Morata and promptly put him on the marketplace.
There should be plenty of cash available for Zidane this summer, and top of his list are Eden Hazard and Paul Pogba – if the rumours are to be believed.
SkyBet are offering 10.00Bet €100 to win €10009/1Bet £100 to win £1000+900Bet $100 to win $10009.00Bet HK$100 to win HK$10009.00Bet Rp100 to win Rp1000-0.1111Bet RM100 to win RM1000 about Eden Hazard being one of Real's big signings this summer, and if he leaves Chelsea then Spain is surely his most likely destination. PSG were heavily linked during the course of a seasno where Hazard looked decidedly disinterested in playing for Chelsea, and the fact that there is no European football at Stamford Bridge this year could well play a part in the Belgian playmaker's decision.
The bookies are far less generous about Pogba's chances of signing for the Galactico's, with Betfair standing out at 2.75Bet €100 to win €2757/4Bet £100 to win £275+175Bet $100 to win $2751.75Bet HK$100 to win HK$2751.75Bet Rp100 to win Rp275-0.5714Bet RM100 to win RM275 for the France midfielder making the move from Juventus to Madrid.
Pogba has already indicated that he is prepared to leave the Italian champions this summer and has suggested that Zidane's team would be his choice of move, so it would be no big surprise to see it happen. Manchester United are quoted as favourites to re-sign the enigmatic midfield man, but given the choice of returning to Manchester or joining the current European champions, it would be a shock to see him roll up at Old Trafford.
Manchester United
United had been heavily linked with a huge move for Neymar, but the Brazilian has quashed speculation after signing an extended deal with Barcelona, leaving rumours dead in the water. Having re-united himself with Ibrahimovic, and already possessing the services of Rooney and Rashford, Jose Mourinho may well be looking to strengthen in other areas. If Juan Mata leaves – as he is expected to do – there could be room for a signing of the calibre of James Rodriguez from Real Madrid, unless Jose can persuade Pogba to make the move.
Everton are quoted at 1.40Bet €100 to win €1402/5Bet £100 to win £140-250Bet $100 to win $1400.40Bet HK$100 to win HK$140-2.50Bet Rp100 to win Rp1400.4000Bet RM100 to win RM140 as Mata's next club, but it doesn't strike as the obvious choice for the Spanish playmaker. He's a massive 6.00Bet €100 to win €6005/1Bet £100 to win £600+500Bet $100 to win $6005.00Bet HK$100 to win HK$6005.00Bet Rp100 to win Rp600-0.2000Bet RM100 to win RM600 to stay at Manchester United but it remains to be seen if he can patch up his differences with Mourinho.
A speculative punt might be PSG at 17.00Bet €100 to win €170016/1Bet £100 to win £1700+1600Bet $100 to win $170016.00Bet HK$100 to win HK$170016.00Bet Rp100 to win Rp1700-0.0625Bet RM100 to win RM1700 especially if United go back to the French champions in search of a player swap of some description.
Manchester City
Pep Guardiola may well have the biggest budget of all at Man City, and plenty of movement is expected at the Etihad. John Stones is just 1.50Bet €100 to win €1501/2Bet £100 to win £150-200Bet $100 to win $1500.50Bet HK$100 to win HK$150-2.00Bet Rp100 to win Rp1500.5000Bet RM100 to win RM150 with SkyBet to make the short trip from Goodison, but it looks like a transfer in waiting.
Barcelona
Barcelona have secured the signature of Neymar, and his partnerships with Messi and Suarez is unlikely to be broken any time soon. That means there are no obvious major ins or outs at the Catalan club.
Top Transfer Rumours
Other top rumours surround the next level of European strikers, with the likes of Gonzalo Higuain, Romelu Lukaku and Alexandre Lacazette potential big-money buys.
Higuain's agent has said that the Argentine striker will honour his Napoli contract until 2018 if necessary but would not extend it, and that has alerted several clubs to his £72 million buyout clause. Will a side like Arsenal stretch to that sort of money? It's not been their usual business model in the past to pay over the odds, but this season's TV deal brings huge funds to Premier League clubs and the Emirates club become more desperate for success with each passing year.
Higuain is 5.00Bet €100 to win €5004/1Bet £100 to win £500+400Bet $100 to win $5004.00Bet HK$100 to win HK$5004.00Bet Rp100 to win Rp500-0.2500Bet RM100 to win RM500 with SkyBet to be an Arsenal player by the end of the window.
Lyon are holding out for a big price for Alexandre Lacazette, with president Jean Michel Aulas claiming recently that he will stay at the French club next year. One suspects that is just posturing though, and the player has indicated that he is open to a move over the summer. Arsenal are tipped as potential suitors after Arsene Wenger refused to rule out a move for the striker, while rumours coming out of West Ham suggest that a deal in principle has been agreed with haggling over price the only stumbling block.
The Hammers are 6.00Bet €100 to win €6005/1Bet £100 to win £600+500Bet $100 to win $6005.00Bet HK$100 to win HK$6005.00Bet Rp100 to win Rp600-0.2000Bet RM100 to win RM600 with SkyBet to land the goal-scorer, and it's a deal that may hinge on whether or not Arsenal meet Napoli's asking price for Higuain.
Tips Summary
Eden Hazard to sign for Real Madrid
Summer Transfer Window
Odds: 10.00Bet €100 to win €10009/1Bet £100 to win £1000+900Bet $100 to win $10009.00Bet HK$100 to win HK$10009.00Bet Rp100 to win Rp1000-0.1111Bet RM100 to win RM1000
John Stones to sign for Manchester City
Summer Transfer Window
Odds: 1.50Bet €100 to win €1501/2Bet £100 to win £150-200Bet $100 to win $1500.50Bet HK$100 to win HK$150-2.00Bet Rp100 to win Rp1500.5000Bet RM100 to win RM150
Gonzalo Higuain to sign for Arsenal
Summer Transfer Window
Odds: 5.00Bet €100 to win €5004/1Bet £100 to win £500+400Bet $100 to win $5004.00Bet HK$100 to win HK$5004.00Bet Rp100 to win Rp500-0.2500Bet RM100 to win RM500
Alexandre Lacazette to sign for West Ham
Summer Transfer Window
Odds: 6.00Bet €100 to win €6005/1Bet £100 to win £600+500Bet $100 to win $6005.00Bet HK$100 to win HK$6005.00Bet Rp100 to win Rp600-0.2000Bet RM100 to win RM600
Hazard
La Liga
Lacazette
Pogba
Premier League
Serie A