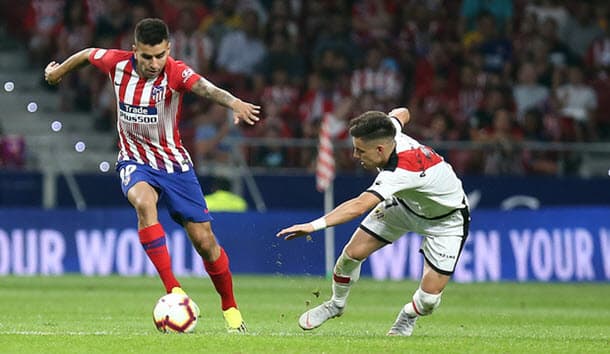 Atletico Madrid v Vallecano – 16th February – 15:15 BST
Atletico Madrid's Spanish Primera Division title challenge is on life support after back-to-back league defeats but the Mattressmakers have an excellent chance of experiencing derby joy against city neighbour Vallecano on Saturday.
Consecutive Spanish Primera Division losses to Betis and Real Madrid have resulted in Atletico Madrid sliding to third on the ladder but the Mattressmakers encounter a Vallecano team that has collected zero points from its latest two league games and struggled to make a positive impression versus the top flight's heavyweights throughout the season. For example, Vallecano is 0-0-5 against the Spanish Primera Division's five highest ranked sides and Rayo have beaten just one team listed in the top nine. Defending has been Vallecano's weakness in the Spanish Primera Division, Rayo managing to shut out only one visiting side and that was low-scoring Eibar. One thinks Vallecano will afford to many goal-scoring opportunities to Atletico and everyone knows how frugal the Mattressmakers are, which should make it hard for Rayo to reply in kind.
According to one's Spanish Primera Division collateral form analysis, Atletico Madrid enjoys an emphatic 14-2-3 lead over Vallecano, including progressive counts of 8-0-1, 11-0-2 and 11-2-2. Atletico has won five of its last six matches against Vallecano across all competitions and one expects the Mattressmakers to prevail again this weekend at 1.75 with BetVictor .
TOP TIP! – Atletico Madrid to beat Vallecano @ 1.75
Get the best odds in La Liga with our selected bookmakers below.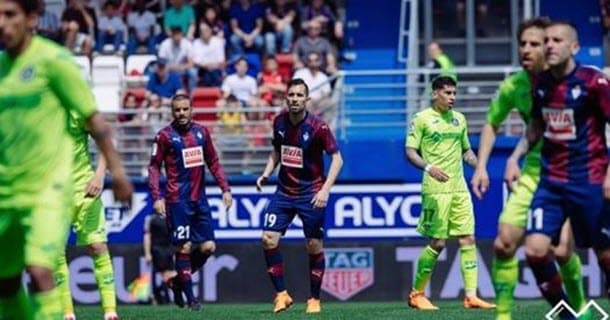 Eibar v Getafe – 15th February – 20:00 BST
TOP TIP! – Eibar and Getafe to draw @ 3.35
The Spanish Primera Division round will kick off on Friday when Eibar hosts Getafe in a clash between two of the top flight's overachievers at @ 3.35 with 188Bet. Bookmakers, though, are not paying enough respect to Getafe, which is fifth on the Spanish Primera Division ladder and more than capable of leaving Eibar with a point from their Round 24 curtain raiser.
August's reverse Spanish Primera Division fixture ended 2-0 in favour of Getafe and the Deep Blues boast an 11-3-5 edge over Eibar on one's collateral form numbers, including progressive counts of 5-0-2, 7-2-3 and 8-3-4. Getafe's Spanish Primera Division defensive data is second only to notoriously tight Atletico Madrid and games featuring the Deep Blues have averaged 2.04 goals, with 17 out of 23 concluding under the two-and-a-half-goals line. Spanish Primera Division powerhouses Barcelona, Real Madrid and Atletico Madrid have put Getafe in its place but the Deep Blues have lost just two league matches to teams other than the aforementioned three giants and they have not lost on the road to any sides except the two Madrid plutocrats.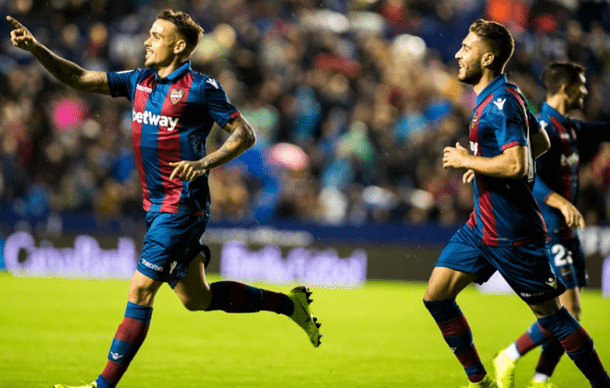 Celta v Levante – 16th February – 12:00 BST
TOP TIP! – Celta and Levante to draw @ 4.00
For one's third and final Spanish Primera Division pick, one is going to tip Celta and Levante to draw on Saturday at 4.00 with Betway. There is absolutely nothing to choose between Celta and Levante on one's Spanish Primera Division collateral form figures – the Sky Blues and the Frogs are level on 8-3-8 – and Maxi Gomez is a crucial absentee through suspension for the hosts. One cannot find a way to get Celta as short as odds on to beat Levante so there is value in betting on the draw option.
COLLATERAL FORM FIGURES
Eibar 5-3-11
Celta 8-3-8
Vallecano 3-2-14
Sociedad 6-5-8
Barcelona 15-1-3
Real Madrid 10-2-7
Valencia 8-7-4
Villarreal 5-3-11
Betis 7-4-8
Huesca 7-3-9
Let us know what you think of our tips. Click the button below and Share on Facebook or Twitter and tell us if you agree or disagree with our selections!
Atletico Madrid
Celta
Eibar
Getafe
Levante
Spanish Primera Division
Vallecano