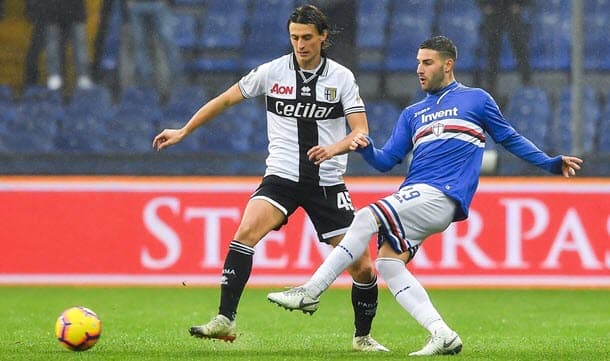 Sampdoria v Empoli – 22nd December – 14:00 BST
Sampdoria has not lost any of its last eight matches against Empoli and, in spite of Samp being higher than the Blues on the Italian Serie A ladder, bookmakers are betting on Saturday's game between them as if they are equals.
One has argued several times during the first 16 rounds of the Italian Serie A season that Empoli is unlucky to be 14th on the ladder but even one's respect for the Blues does not entitle them to be the such clear favourites at home to a Sampdoria side that is five rungs and seven points better off. Sampdoria and Empoli have lined up versus 14 of the same Italian Serie A opponents and, according to one's collateral form analysis, Samp enjoys a 9-3-2 lead over the Blues, including progressive counts of 6-2-0 and 7-3-1.
You have to go back to an Italian Coppa Italia match in 2011 for the last time Sampdoria lost to Empoli. Last season in Italian Serie A, Sampdoria earned four points from its two games against Empoli, including posting a 1-0 away victory with a goal scored long before the Blues were reduced to 10 men late in the second half. Keeping clean sheets is proving problematic for Empoli – two in 16 Italian Serie A matches is a low percentage – and that is yet another reason why it is worth speculating on Sampdoria winning on the road at 3.20 with BetVictor.
TOP TIP! – Sampdoria to beat Empoli @ 3.20
Get the best odds in the Italian Serie A with our selected bookmakers below.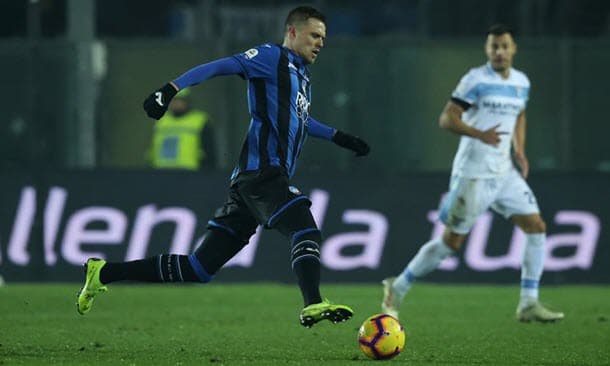 Atalanta v Genoa – 22nd December – 14:00 BST
TOP TIP! – Atalanta to beat Genoa @ 1.91
Atalanta has been very kind to Italian Serie A punters who read these pages in recent weeks and one is not jumping off the Goddess just yet because they are trading at acceptable odds to record an away triumph over Genoa on Saturday at 1.91 with Black Type.
According to one's Italian Serie A collateral form analysis, Atalanta boasts a 9-2-3 edge over Genoa and that includes progressive counts of 4-1-0 and 5-2-1. Atalanta should not lack confidence this weekend because the Goddess have won each of their last five games versus Genoa, whereas the Red and Blues have not celebrated a win since they beat Italian Serie A cellar dweller Chievo 2-0 in late September.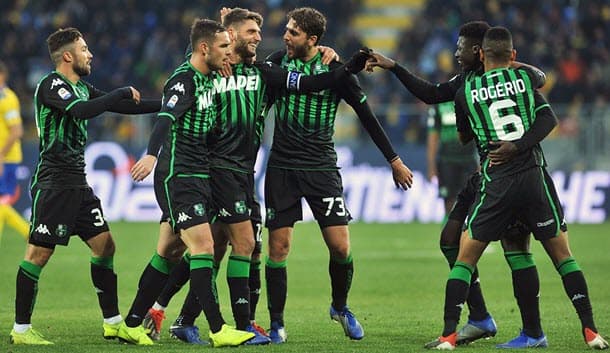 Sassuolo v Udinese – 22nd December – 14:00 BST
TOP TIP! – Sassuolo to beat Udinese @ 2.75
One's third and final Italian Serie A selection is Sassuolo, which is undoubtedly overpriced to register a home victory when it entertains Torino on Saturday at 2.75 with BetVictor. Sassuolo is above Torino on the actual Italian Serie A ladder, the Black and Greens are higher than the Maroons on the Italian Serie A ladder based on expected points and one's picks holds a clear collateral form advantage that stands at 7-5-4.
COLLATERAL FORM FIGURES
Lazio 4-7-3
Empoli 2-3-9
Genoa 3-2-9
Milan 6-4-4
Napoli 9-3-2
Sassuolo 7-5-4
Udinese 6-7-1
Chievo 1-1-12
Parma 7-3-4
Juventus 9-2-3
Feel free to us know what you think of our tips. Click the button below and Share on Facebook or Twitter and tell us if you agree or disagree with our selections!
Atalanta
Empoli
Genoa
Italian Serie A
Sampdoria
Sassuolo
Udinese