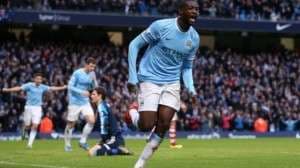 Southampton's record versus the English Premier League's top teams is so poor that one can see championship contender Manchester City wiping the floor with the Saints at the Etihad Stadium on Saturday in the round's first match.
One does not wish to belittle Southampton's achievement in consolidating its English Premier League position. One does not have to go far back in time to when Southampton was in England's third tier so the Saints have done remarkably well, punching above their weight to secure an English Premier League ranking ahead of many bigger sides. But Southampton has climbed to eighth place on the English Premier League ladder without earning the full respect of the seven teams above it – Liverpool, Chelsea, Manchester City, Arsenal, Everton, Tottenham and Manchester United. Southampton's 11 English Premier League games against those seven sides have resulted in one shock win over Liverpool, three draws and seven losses. Southampton owes its English Premier League status to its victories over strugglers.
Manchester City is the antithesis of an English Premier League struggler, winning 13 of its 14 home matches and trading as the odds-on title favourite. Manchester City has won 10 of its 14 English Premier League home games by two or more goals so it is the handicap markets on its match versus Southampton that are interesting. Sky Bet is offering odds of 1.91 about Manchester City overcoming a one-goal handicap against a Southampton team yet to prove that it is capable of keeping pace with the English Premier League big boys.
Norwich beat West Bromwich 2-0 at The Hawthorns in December and the Canaries, whose players did wonders for club spirit by reimbursing the admission price for all their fans who travelled to Swansea last weekend, are attractively priced at odds of 2.38 with BetVictor to complete the English Premier League double over the less united Baggies.
There was bust-up in the West Bromwich dressing room after its 3-3 English Premier League home draw against Cardiff, Baggies players turning on Saido Berahino because of a mistake that he made that led to the Bluebirds counter attacking and equalising with just seconds remaining. West Bromwich boss Pepe Mel has not had the positive impact for which Baggies officials hoped when they appointed him to succeed Steve Clarke. Increasingly, West Bromwich's decision to hire Mel – after ruling him out publicly at one point – appears to be one of its least prudent in recent times.
In contrast to West Bromwich, Norwich seems to be pulling in the same direction and its results at Carrow Road are much better than its results on the road. Norwich is undefeated in its last eight home matches across all competitions, with the Canaries conceding only two goals in those games. West Bromwich has lost four of its last five English Premier League away matches and the mood inside the Baggies camp is dark, which does not bode well for the relegation scrap.
Finally, Everton is a couple of rolls over the odds to beat Arsenal at Goodison Park in the English Premier League game of the round. Victory for Everton would see the Toffees move within one point of fourth-placed Arsenal and increase the probability of both Merseyside sides representing the English Premier League in the UEFA Champions League.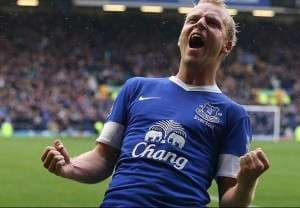 Everton's English Premier League home record of 11 wins, three draws and one loss is the fourth best in the division and it compares favourably with Arsenal's away numbers of nine wins, two draws and five losses. Anyone who heard the comments that ex-Manchester United midfielder Paul Scholes made about Arsenal last month will be reluctant to bet on the Gunners in a big match. Scholes, who barely gave an interview during his career, slammed Arsenal as being a million miles away from taking out the English Premier League because its squad lacked winning characters.
One only has to review Arsenal's results in its big English Premier League games to see from where Scholes was coming. Versus Chelsea, Everton, Liverpool, Manchester City, Manchester United and Tottenham, Arsenal has won two and drawn four of its six English Premier League home matches and won one and lost four of its five top-flight away games. That is a million miles away from championship-winning form.
Everton is trading at odds of 2.60 with Boylesports to beat Arsenal in the English Premier League blockbuster. Anything over odds of 2.40 represents good value about Everton.