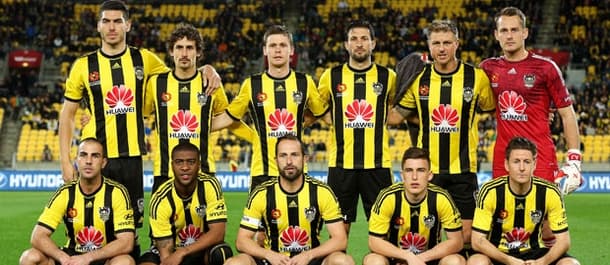 The Australian A-League kicks off next month and one thinks it is worth taking a set against a couple of teams and dutching them in betting on the dreaded wooden spoon.
Even though the Australian A-League has a salary cap – well, one with some latitude for teams to spend outside of it on marquee players – there are certainly some haves and some have nots among the 10 sides. Sydney ran away with last year's Australian A-League regular season and it would be astonishing if the Sky Blues slid towards the foot of the ladder. The two Melbourne-based teams, City and Victory, have recruited very well and so have Brisbane, Perth and Western Sydney. That leaves four Australian A-League sides on which to focus for an appealing wooden spoon wager – Adelaide, Central Coast, Newcastle and Wellington.
Good coaching, good management and good recruiting really matter in a salary capped competition like the Australian A-League. That is why one is willing to back Central Coast and Newcastle to avoid the Australian A-League wooden spoon. Central Coast boss Paul Okon is widely respected as a mentor and he has used his European contacts, specifically in the Benelux region, to recruit several players to the Mariners. Central Coast defied general expectations to avoid the Australian A-League wooden spoon last term and one thinks that the Mariners are likely to improve again under Okon. Newcastle was the Australian A-League team that ran last with one point fewer than Adelaide and Central Coast. But Newcastle has taken steps to lift itself off the foot of the Australian A-League ladder, hiring veteran manager Ernie Merrick, who was a free agent after leaving Wellington. Merrick was twice named as the Australian A-League's top coach during his tenure as Melbourne Victory boss and he knows what it takes to build a competitive side quickly.
Adelaide and Wellington are the two Australian A-League sides about which one is worried. Former Barcelona star Guillermo Amor resigned at the end of the most recent Australian A-League season and the Reds have replaced him with Marco Kurz, whose managerial record is uninspiring to say the least. Kurz, who won domestic and international titles as a Schalke defender in the 1990s, enjoyed success as a coach with Kaiserslautern between 2009 and 2012 but his subsequent spells in charge of Hoffenheim, Ingolstadt and Dusseldorf have been short and the opposite of sweet. Darije Kalezic is the man who will lead Wellington into the 13th edition of the Australian A-League – yes, one knows that Wellington is the capital of New Zealand but the Phoenix have special dispensation to compete in a foreign division – and, similarly to Kurz, his resume is poor. Kalezic went from playing to coaching at De Graafschap and he led the Super Farmers to promotion in 2010. But Kalezic has failed in each of his subsequent five jobs, disappointing fans of Zulte Waregem, Stockport, Jong PSV, Roda and Al-Taawoun.
Bet365 is open for business on the Australian A-League wooden spoon and it is quoting odds of 3.25Bet €100 to win €3259/4Bet £100 to win £325+225Bet $100 to win $3252.25Bet HK$100 to win HK$3252.25Bet Rp100 to win Rp325-0.4444Bet RM100 to win RM325 about Wellington and 6.00Bet €100 to win €6005/1Bet £100 to win £600+500Bet $100 to win $6005.00Bet HK$100 to win HK$6005.00Bet Rp100 to win Rp600-0.2000Bet RM100 to win RM600 about Adelaide. Dutching Wellington and Adelaide generate a Bet365 wager at odds of 2.11Bet €100 to win €211111/100Bet £100 to win £211+111Bet $100 to win $2111.11Bet HK$100 to win HK$2111.11Bet Rp100 to win Rp211-0.9009Bet RM100 to win RM211 but, if one wants to nail one's Australian A-League wooden spoon colours to just one's mast, make it the Reds at the longer of the two single prices. Adelaide will visit Wellington in the first round of the Australian A-League tournament and the Reds have lost a large number of key players, including goalkeeper Eugene Galekovic and creative midfielder Marcelo Carrusca.
Tips Summary
Adelaide United to finish bottom of the A-League
2017/18 Season
Odds: 6.00Bet €100 to win €6005/1Bet £100 to win £600+500Bet $100 to win $6005.00Bet HK$100 to win HK$6005.00Bet Rp100 to win Rp600-0.2000Bet RM100 to win RM600
Wellington Phoenix to finish bottom of the A-League
2017/18 Season
Odds: 3.25Bet €100 to win €3259/4Bet £100 to win £325+225Bet $100 to win $3252.25Bet HK$100 to win HK$3252.25Bet Rp100 to win Rp325-0.4444Bet RM100 to win RM325
Adelaide United
Australian A-League
Wellinton Phoenix