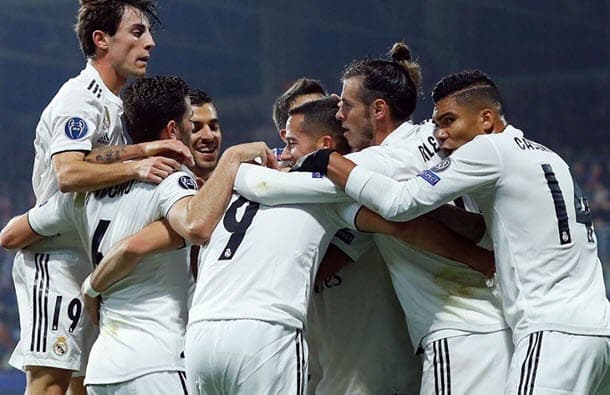 Real Madrid v Eibar – 24th November – 12:00 BST
Real Madrid has rediscovered its mojo under Santiago Solari and the Meringues can continue their recent winning ways by beating suspension-ravaged Eibar on Saturday lunchtime.
Four wins on the spin, including two in Spanish Primera Division action, have lifted the post-El Clasico gloom and resulted in Real Madrid making progress in three different competitions. Sure, victories over the likes of Celta, Plzen and Valladolid are not wins about which to make too much of a song and dance – certainly not following a 1-5 loss at Barcelona – but Real Madrid has regained its confidence that had seeped away during Julen Lopetegui's miserable reign.
According to Spanish Primera Division expected points, Real Madrid should be the smallest of margins ahead of Barcelona at the top of the ladder. That Real Madrid is sixth instead of first has a lot to do with the Meringues not replacing Cristiano Ronaldo's chance conversion rate and, ultimately, CR7's goals but the Spanish Primera Division ladder is being a bit unkind to them whereas it is being fair to 13th-ranked Eibar, which is exactly where it deserves to be.
Twelve rounds into the Spanish Primera Division season and one thinks it is time to start placing some faith in various collateral form lines as well as expected points. According to one's Spanish Primera Division collateral form analysis, Real Madrid and Eibar have faced 10 common opponents and the Meringues have outperformed the Gunners in seven of those clashes Factor in Eibar being without central defender Anaitz Arbilla and central midfielder Pape Diop, both of whom are banned, and Real Madrid looks capable of taking advantage and coming away with three Spanish Primera Division points and a fifth consecutive success.
Real Madrid and Eibar have met each other just eight times, all in recent years, and the Meringues are unbeaten versus the Gunners with seven victories and one score draw so the head-to-head data supports backing the favourites also.
TOP TIP! – Real Madrid to beat Eibar 1.53 with Bet365
Get the best odds in the La Liga with our selected bookmakers below.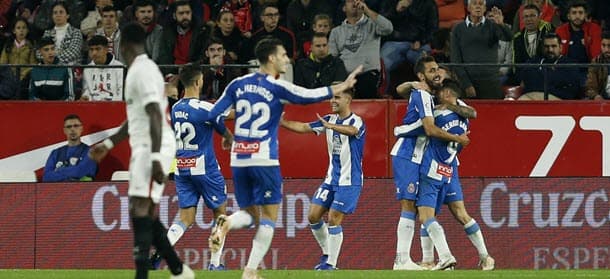 Espanyol v Girona – 25th November – 17:30 BST
TOP TIP! – Espanyol to beat Girona @ 1.67
Both Espanyol and Girona are on the top half of the Spanish Primera Division ladder but there is plenty of data to put the Budgerigars in a different class to the White and Reds so the Barcelona-based side is one's second Round 13 pick.
Espanyol merits its fifth position on the Spanish Primera Division ladder based on expected points charts, whereas Girona is ninth when 16th would be its merited ranking. Espanyol and Girona have run into eight identical Spanish Primera Division rivals and, according to one's collateral form analysis, the Budgerigars have not been outperformed by the White and Reds versus any of them. Espanyol took out its latest Spanish Primera Division match against Girona by a 2-0 margin away from home. Espanyol has been one of the early stars of the Spanish Primera Division tournament and one is happy to fly with the Budgerigars on Sunday at 1.67 with Betway.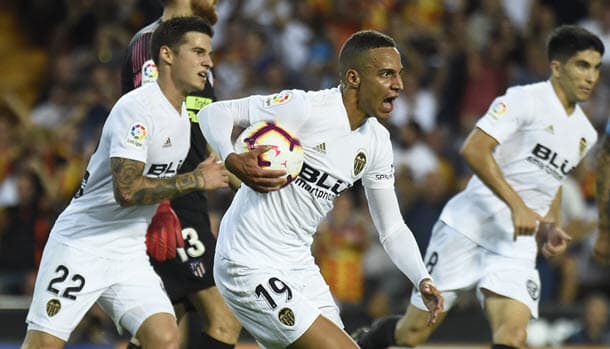 Valencia v Vallecano – 24th November – 15:15 BST
TOP TIP! – Valencia to beat Vallecano @ 1.47
Valencia rounds out one's Spanish Primera Division bets as the Bats really ought to make light work of Vallecano on Saturday at 1.47 with 188Bet. Valencia is going to climb the Spanish Primera Division ladder sooner or later because, according to expected points, the Bats deserve to be fourth, not 15th. The Spanish Primera Division ladder is harsh on Vallecano as well – Rayo's expected points ranking is 14th compared to its actual position of 19th – but one's collateral form analysis indicates Valencia is the team to back here.
Here are one's Spanish Primera Division collateral form figures for this weekend's round of 10 games, plus one's recommended bets, headlined by Real Madrid to win.
COLLATERAL FORM FIGURES
Leganes 2-2-3
Eibar 2-1-7
Valencia 5-2-2
Huesca 2-1-3
Atletico Madrid 3-2-3
Athletic 3-0-4
Sevilla 4-3-3
Espanyol 5-3-0
Villarreal 3-3-3
Sociedad 1-2-3
Let us know what you think of our tips. Click the button below and Share on Facebook or Twitter and tell us if you agree or disagree with our selections!
Eibar
Espanyol
Girona
Real Madrid
Spanish Primera Division
valencia
Vallecano