This week's surprise resignation of FIFA President Sepp Blatter in the face of an increasingly wide investigation into alleged global corruption by football's leading international body might translate into a moneymaking opportunity, if one is looking for a small prop-bet diversion.
Not all online sportsbetting sites offer action on activities other than gaming events, but some do, such as TopBet, and we'll get to some of the specific odds in a bit. Up top, though, it's a quick look at why popping a few euros or dollars onto the next batch of FIFA voting results might turn out to be a profitable play.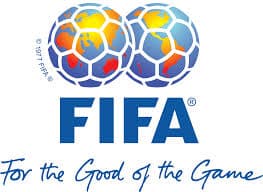 First, politics isn't sports, and a lot of what might happen is predictable with a decent understanding of human nature. Before the US issued its massive indictment against nine current and former FIFA executives and five other business individuals, odds offered by books on FIFA's presidential voting last week indicated a walkover for Blatter's fifth term.
Blatter ran virtually unopposed, and the lines reflected that, generally at 1:18 or 1:20 on most major sportsbooks. Darkhorse FIFA candidate Prince Ali Bin Al Hussein of Jordan had the flip side of those odds, with the general understanding that Prince Ali was running only so that FIFA could claim that, yes, they'd really held an election in accordance with their rules.
Then, just a couple of days before FIFA's ceremonial votes were to be cast, the US handed down its indictments. Suddenly, Blatter came under a huge cloud of official suspicion, and Prince Ali's chances jumped, particularly after he claimed to have assembled a large bloc of voter support.
By the morning of last week's election, in Switzerland, the official line on Blatter at several major houses had fallen all the way to 1:2. As William Hill spokesman Joe Crilly told ESPN, "Most of the money was on Prince."
Except it was all a sham, and I'll try to explain why it was a sham. The first round of voting for the next FIFA president resulted in neither Blatter or Prince Ali receiving the super-majority needed to be elected. Then, suddenly, with all the momentum in the world, Prince Ali withdrew his name from consideration, allowing Blatter to be elected.
In other words, a deal was struck. It doesn't take a genius to figure out why: It's because the powerful FIFA needed to officially re-elect Blatter merely to save face, and to demonstrate to the world that it wouldn't simply fold to the pressure of any single country, be it the US or anyone else.
Blatter first issued a boisterous statement accusing the US, fancy words stripped away, of sour grapes in filing the charges against the FIFA officials. And then a couple of days later, he resigned. Sure, maybe the US (and Switzerland, which is also conducting its own investigation) helped that along by letting Blatter know that he was still being investigated. Maybe they even let Blatter know a bit more of whatever evidence they might have against him, if any such exists.
But the political reality remained unchanged. FIFA needed to re-elect Blatter as a show of faith and defiance, and then allow him to be sacrificed, innocent or guilty, to the greater political good. So all that action on Prince Ali was… dead money.
Next time around, things won't be the same, but the list of potential candidates published in several recent updates shows that a related circumstance might occur. The next FIFA presidential election will take place either late this year or early in 2016, after at least six months have passed. There are two clear favorites — Prince Ali, the "reform" candidate, and Michael Platini, the current UEFA president and original heir apparent to Blatter's throne who now looms as the FIFA insiders' choice.
After that, there's nothing but longshots. The only other candidate rated even a decent chance is popular ex-footballer Luis Figo, though the former Portuguese star might be viewed as too inexperienced. Figo is offered at between 4/1 and 6/1 on various books, and that's way overvalued; he's a much longer shot than that.
The other second- and third-tier candidates are much longer shots than even Figo. UEFA vice president Senes Erzik is generally give fourth-best odds, but that would mean he would leapfrog Platini into the FIFA presidency while leaving Platini the boss at UEFA. That's unlikely; it would be far more likely for Platini to get the nod if FIFA's European power base gets its way in the next vote.
Similar problems exist for the other longshot candidates. Several sites list CONCACAF's general secretary, Tim Howard as a candidate, but no way no how will FIFA elect a CONCACAF official this time out; the majority of the bribery and corruption charges levies by the US focus on the activities of the Americas-based CONCACAF and COMNEBOL associations.
It's that way all down the list, despite qualified candidates; there's always a good political reason why FIFA won't elect that person. This is really, simply, a two-horse race: Groomed insider Platini over outside challenger Prince Ali.
And therein lies the prop-bet opportunity. All those other dead-money candidates have softened the lines on both Prince Ali and Platini, but the real gem is that right now some arbitrage opportunities exist. As the ESPN piece noted:
Within an hour of Blatter's shocking resignation, United Kingdom sportsbook William Hill installed Platini as a 6-5 favorite, with Prince Ali next at 7-4. At UK sportsbook Ladbrokes, Prince Ali is the favorite at 5-4, with Platini at 7-4. …

Those opportunities still exist, but they are shrinking. It's best to bet close to the chalk, but not quite: Place a couple of different but complimenting bets on both Platini and Prince Ali on different sites, maximizing that arb gap that currently exists. At TopBet, right now, Prince Ali is listed as +120 (6:5), with Platini at +130 (13/10). Bet on Platini there, place a complimentary bet on Ali on a different site where Platini is favored, and fade all the longshots. A simple strategy, but a politically sound one.
Politics aren't sports, of course. In this case, it makes the betting easier.
arbitrage
FIFA
Michael Platini
president
Prince Ali
Sepp Blatter
TopBet