Atalanta v Empoli – 25th November – 14:00 BST
Atalanta has strung together four consecutive Italian Serie A victories and one expects the Goddess to make it five wins on the spin when they visit struggling Empoli on Sunday.
Chievo, Parma, Bologna and, most recently, Internazionale have felt the force of Atalanta since the middle of October and those triumphs have propelled the Goddess up the Italian Serie A ladder but, even now, they are not as high in the rankings as their performances deserve. According to Italian Serie A expected points, Atalanta should have about three more points than its actual tally and the Goddess ought to be fourth on the ladder behind Juventus, Napoli and Lazio.
The Italian Serie A ladder is a little bit harsh on Empoli – the Blues have played better than an 18th-ranked team – and one enjoyed the punt landed when Udinese stumbled to a 1-2 loss against it last weekend. But Atalanta rates much higher than Empoli, not only on Italian Serie A expected points but also Italian Serie A collateral form lines. Italian Serie A is 12 rounds old so there is some depth to one's collateral form analysis now and, according to it, Atalanta enjoys a 5-0-1 lead over Empoli and that is quite substantial.
Atalanta won both of last season's Italian Serie A matches between it and Empoli and the Goddess are unbeaten in their last six games versus the Blues across all competitions.
Top Tip! – Atalanta to beat Empoli 1.75 with Black Type
Get the best odds in the Italian Serie A with our selected bookmakers below.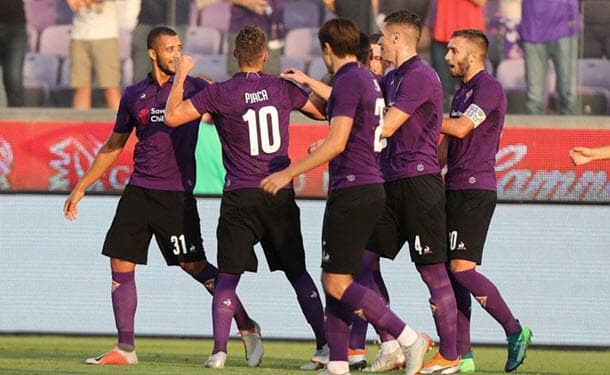 Fiorentina v Bologna – 25th November – 14:00 BST
Top Tip! – Fiorentina to beat Bologna @ 2.10
One's Italian Serie A headline pick is Atalanta but it was not by much, with Fiorentina well worth backing to get the better of Bologna in another of Sunday's league matches at 2.10 with Betway.
Neither Bologna nor Fiorentina has won since September but the Red and Blues are on the bottom half of the Italian Serie A ladder whereas the Purples are on the top half, plus one expects their positions not to change much between now and the end of the season. Bologna is the only side to drop Italian Serie A points to Chievo in recent rounds and its low-scoring attack is likely to struggle to break down the high-functioning Fiorentina defence. According to one's Italian Serie A collateral form analysis, Fiorentina holds a 5-2-2 edge over Bologna, the Purples have won each of the last four meetings and the Red and Blues are eight clashes without a victory in this particular domestic argument.
One's Italian Serie A collateral form figures suggested putting up Milan to win at Lazio and Sampdoria to win at Genoa but the Red and Blacks have a host of selection headaches and Samp's game is a city derby so no thanks.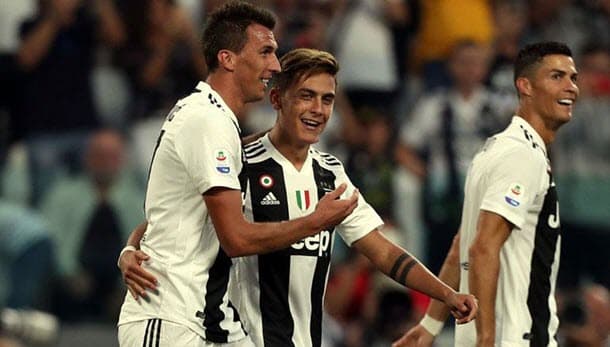 Juventus v SPAL – 24th November – 17:00 BST
Top Tip! – Juventus to beat SPAL @ 1.15
If you are looking for an Italian Serie A banker to multi with Atalanta and/or Fiorentina then it is hard to go past Juventus to dispose of SPAL in one of Saturday's matches at 1.15 with 188Bet.
Here are one's Italian Serie A collateral form figures for this weekend's round of 10 games, plus one's best bets.
COLLATERAL FORM FIGURES
Udinese 2-0-7
Juventus 6-1-0
Internazionale 6-1-2
Parma 3-0-5
Bologna 2-2-5
Empoli 1-0-5
Napoli 7-1-1
Lazio 2-1-5
Genoa 1-1-4
Cagliari 3-2-3
Let us know what you think of our tips. Click the button below and Share on Facebook or Twitter and tell us if you agree or disagree with our selections!
Atalanta
Bologna
Empoli
Fiorentina
Italian Serie A
Juventus
SPAL