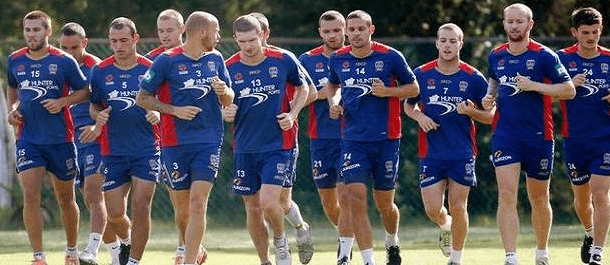 The 10th edition of Australia's A-League kicks off on Friday and, while it is extremely difficult to pick the winner of the premiership, the wooden spoon looks like a two-team race and backing both sides is a decent betting proposition.
Ten teams compete in the Australian A-League, including one from New Zealand – similar to the Welsh sides that take part in English tournaments – and the team that finished bottom of the pile last season, Melbourne City, is the favourite for this term's title as a result of its spending spree.
Formerly Melbourne Heart, the rebranded Melbourne City is owned by Manchester City and its squad includes the likes of Damien Duff and Robert Koren on permanent deals and David Villa on a loan arrangement from New York City. Villa, who played for Spain at this year's FIFA World Cup, is allowed to play 10 games for Melbourne City. There is little doubt that Melbourne City will be an Australian A-League threat.
However, there is no shortage of Australian A-League title contenders, with Brisbane, Melbourne City, Melbourne Victory, Sydney and Western Sydney rating as genuine contenders and one not willing to discount Adelaide and Central Coast. That leaves only three teams that one does not rate as a championship chance and, with bookmakers betting as though the competition will be very even, it makes sense to look at the wooden spoon betting market.
Perth, which was the powerhouse of Australian football in the pre-A-League era, has made several decent signings that should see it avoid the bottom rung of the ladder. It is not just that Perth's acquisitions have strengthened the Glory; they have weakened other sides, particularly Newcastle.
If one had to bet on one team to take out the Australian A-League wooden spoon it would be Newcastle because of its on- and off-field problems. On the field, Newcastle has a new coach, Phil Stubbins, who has seen more good players leave than arrive. Marcos Flores is Newcastle's marquee signing but the Argentinian midfielder is inconsistent. Off the field, Newcastle's ownership is the subject of ongoing debate and that instability is not going to help the Jets.
Newcastle was seventh in last season's Australian A-League, eight points ahead of Perth and Wellington and nine points in front of Melbourne City. One expects Perth and Melbourne City to leapfrog Newcastle this term and the Jets not to overtake Adelaide, Brisbane, Central Coast, Sydney, Melbourne Victory or Western Sydney. If Newcastle is going to avoid running stone last, one thinks that the Jets are going to have to finish above Ernie Merrick's Wellington.
Wellington's geographical isolation is both its friend and its enemy. Wellington enjoys a considerable home advantage but the constant travelling across the Tasman Sea that separates Australia and New Zealand takes it toll as the season progresses. What does this mean for an Australian A-League wooden spoon bet? One thinks that Wellington's home advantage is a negative for a wooden spoon bet because the Phoenix ought to win enough home matches to stay off the foot of the ladder but that its travel schedule is a negative with regards to a bet on premiership glory.
So, in summary, Newcastle represents good value at odds of 4.50 with 888sport and Unibet to win the Australian A-League wooden spoon. One does not rate Wellington highly, either, so there is an argument for either saving on the Phoenix at odds of 4.00 with the same bookmakers or dutching the two sides. Dutched odds of 2.12 about an outcome that one would rate as a clear odds-on shot are odds not to be missed.
Tips Summary
Newcastle to finish bottom of the A-League (dutched with Wellington)
Starts 10th October
Odds: 4.50 (2.12)
Where to Bet: 888sport, Unibet
888Sport
A-League
Australia
David Villa
Melbourne City
Newcastle
Unibet
Wellington