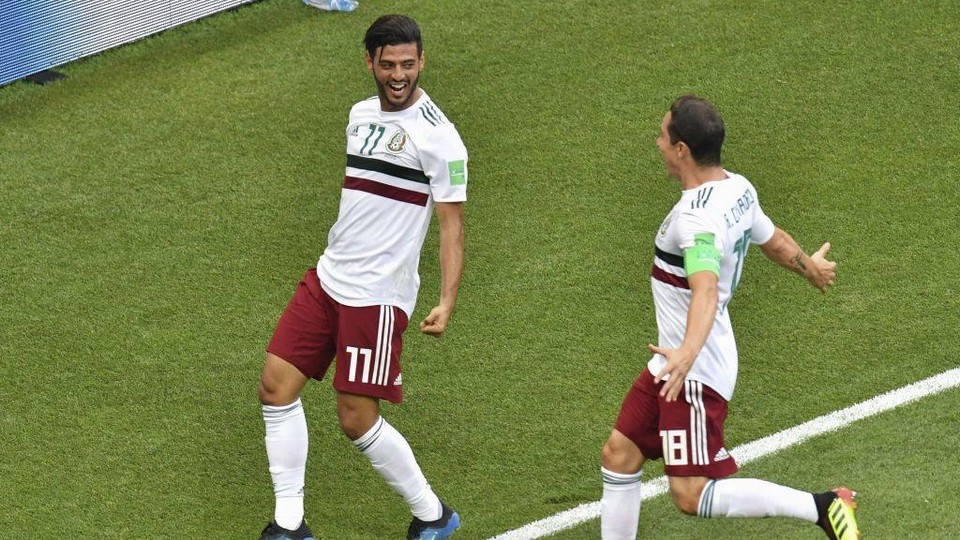 Mexico v Sweden, Wednesday 27th June, 15:00
The state of FIFA World Cup Group F lends itself to a bet on the second half of Wednesday's game between Mexico and Sweden in Ekaterinburg being the higher scoring half.
Mexico needs to avoid defeat against Sweden to guarantee its place in the FIFA World Cup knockout stage, whereas Sweden must at least equal Germany's result versus Korea Republic for it to stand any chance of making the round of 16. It is not in Sweden's make-up to go hell for leather in the first half of its FIFA World Cup Group F match versus Mexico and doing so makes no sense whatsoever given what we know about the qualification picture, Germany and El Tri. It is a FIFA World Cup cliche that Germany always gets it right when it really matters but the Germans have looked anything but the defending champion and, as ordinary as Korea Republic is – the Taeguk Warriors are at their lowest ebb in many years – Joachim Low's men could be set for a nervous 90 minutes. It makes sense for Sweden to see how things develop between Germany and Korea Republic before forcing the issue against Mexico, particularly as it is common knowledge that El Tri is at its most dangerous when playing on the counter-attack.
The second half has been the higher scoring half in three of the four FIFA World Cup Group F games, with Mexico's 1-0 win over Germany being the odd match out. Sweden does not many goals in it – the Swedes have scored six goals in their last 11 games and not once have they bagged brace in that period – so it cannot afford to play an open brand of football and leave space for Mexico to exploit on the break, at least not until such time that they definitely have to push forward. And one suspects that Mexico will be content to wait for Sweden to up the tempo, even if that means that El Tri's forward do not see much action in the first 45 minutes.
Germany and Mexico Double Could be a Shrewd Bet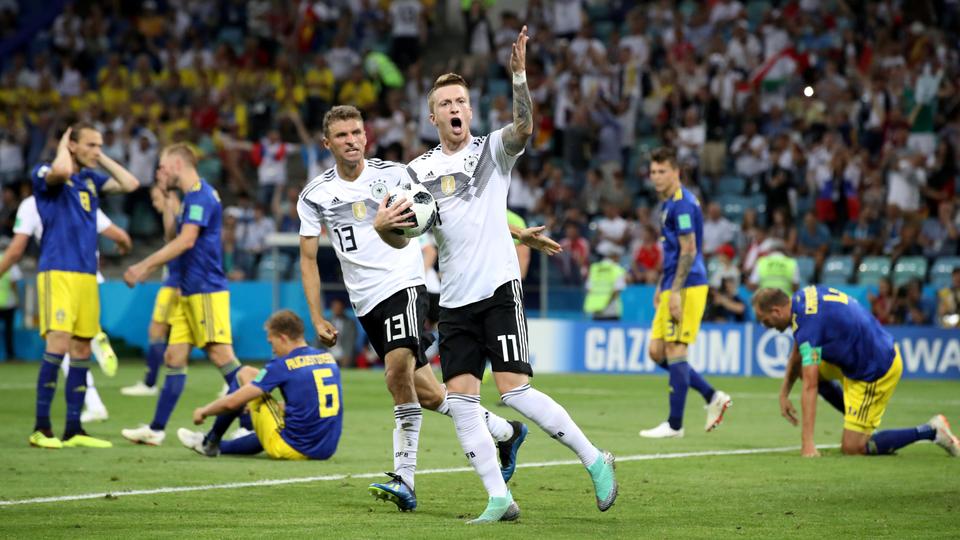 South Korea v Germany, Wednesday 27th June, 15:00
The headline wager is the clear pick of the FIFA World Cup Group F bets on offer but, if you are seeking something a little bit more conventional than an exotic punt, you could back Germany and Mexico to win their respective matches on Wednesday. It may take a while and it may not be pretty due to Korea Republic's penchant for committing cynical fouls but Germany ought to overcome the Taeguk Warriors.
Korea Republic is 1-1-6 in its last eight games and its defeats include losses to Bosnia-Herzegovina, Northern Ireland and Senegal, results which demonstrate the folly of having five AFC teams in the FIFA World Cup. Korea Republic would not go close to qualifying out of the UEFA section yet it and four of its regional neighbours receive tickets to the big show. One has been impressed with Mexico and, provided that El Tri does not concede an early opener to Sweden that allows the Swedes to defend what they have, the Ekaterinburg clash should open up as the clock winds down, favouring the current FIFA World Cup Group F ladder leaders.