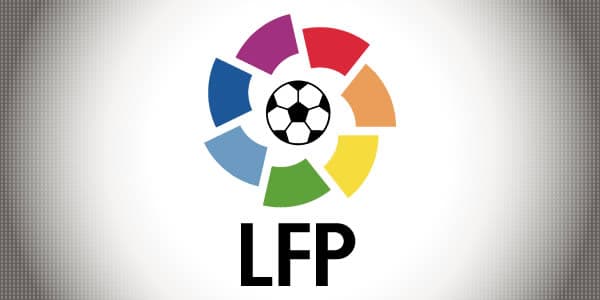 Either Barcelona or Real Madrid has won the Spanish La Liga title in each of the last nine seasons and, with the gap between Spain's have and the have nots at a record level, punters have only two choices if they want to bet on the team that takes out the 83rd edition of the competition.
Barcelona is the Spanish La Liga championship favourite with bookmakers having triumphed not only last term but also in four of the last five seasons. Barca have the world's best footballer, Lionel Messi, and the man most likely to take over that prestigious mantle towards the end of the 2010s, Neymar. Barcelona dropped only 14 points in collecting its 22nd domestic title and ended up with an incredible goal difference of 100. Barca dominated from start to finish.
On first inspection, the odds of 1.75 at YouWin about Barcelona maintaining its Spanish La Liga superiority over Real Madrid appear, at worst, fair and, at best, a little bit big since they correlate with a 57 per cent probability of Barca preserving the status quo. Ask a lot of punters if Barcelona has a better than 57% chance of retaining the title and one would expect that most would answer in the affirmative.
But the odds of 2.37 at Youwin (again) about Real Madrid winning its 33rd Spanish La Liga make more appeal when one considers the managerial changes at Barcelona and the Meringues during the summer months. Barca have hired relative unknown Gerardo Martino, while Real Madrid has recruited Carlo Ancelotti.
Martino landed the Barcelona job for several reasons. First, it helped Martino's application that Messi spoke in gushing terms about his coaching ability. Second, Martino's football philosophy matches that of his illustrious predecessors at Camp Nou, particularly Pep Guardiola. And third, Martino has a pragmatic streak that should enable Barca to develop and employ a Plan B on the rare occasions that Plan A fails.
No-one doubts that Martino has the talent at his disposal to fashion another Spanish La Liga-winning side for Barcelona. After all, Barca's players are so good that someone with a managerial record as bad as, say, former Nottingham Forest and Sampdoria boss David Platt, would have a decent shot of winning some silverware. But Martino has not coached a big club before and the jury is out regarding how he will fare leading what is the most famous football team in the world, regardless of what Manchester United supporters may say.
How will Martino respond if Barcelona does not leap out of the blocks? After opening up their Spanish La Liga campaign at home to Levante, Barca have a run of four games against Atletico Madrid (away first and then at home in the Spanish Super Cup), Malaga (away) and Valencia (away) before the end of August. They are some of Barcelona's toughest fixtures and they are scheduled for the start of the Martino era, while the first El Clasico of the season will take place on Barca soil. Surely Martino would have preferred to coach his first match versus Real Madrid on the road because it is not imperative to win in Madrid and a loss would be tolerated.
Real Madrid have done really well to secure the services of Ancelotti, whose managerial record reads trophy success with high-profile side after trophy success with high-profile side. No job is too big for Ancelotti, Real Madrid's form throughout its pre-season campaign has been terrific and the Meringues have an easier introduction to this term's Spanish La Liga competition than Barcelona. Real Madrid opens up with a home game against Betis before playing Granada (away), Bilbao (home), Villarreal (away), Getafe (home), Elche (away), Atletico Madrid (home), Levante (away) and Malaga (home) prior to trip to Camp Nou. Real Madrid ought to be positioned at the top of the ladder when El Clasico in Barcelona kicks off, which will only serve to ramp up the pressure on Barca and their relatively unknown boss.
In Spanish La Liga exotic markets, 888 bookmakers quoting odds of 4.00 that at least one team racks up 100 points could do some business. Barcelona hit three figures last season and, with the gap between the big two and the little 18 getting wider, surely there is a better than 25% chance that either Barca or Real Madrid will get to 100 again. If a side goes 18-1-0 at home then it requires 45 points from its 19 away matches to get to three figures, which could come from a road record of, say, 14-3-2. Atletico Madrid and Valencia look weaker than they did last term so such a performance is far from out of the question. Odds in the region of 3.00 would seem to be more appropriate.