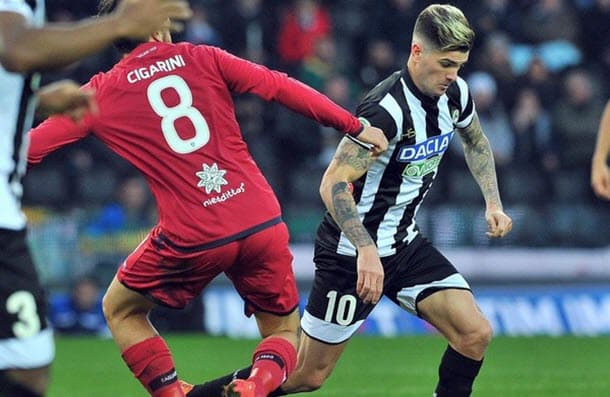 Udinese v Cagliari – 29th December – 14:00 BST
Italian Serie A will break for three weeks after Saturday's 19th round of games and the fixture computer has served up a difficult set of matches for punters.
One feels no great desire to play at short odds as the Italian Serie A season reaches its halfway point and perhaps the best bet on the card is Udinese and Cagliari to play out a draw in Saturday's game between two struggling sides.
Udinese is 17th on the Italian Serie A ladder and, according to expected points charts, the Little Zebras should be one rung lower and positioned in the dreaded drop zone. Udinese has failed to win any of its last five Italian Serie A matches and it has earned three points from just one of its most recent 13 divisional games. Udinese's confidence is low and its best player, Rodrigo de Paul, is unavailable for Saturday's Italian Serie A match due to his suspension. De Paul leads Udinese in Italian Serie A goals and assists following 18 rounds of action.
Cagliari is 13th on the Italian Serie A ladder but, like Udinese, expected points charts rank the Red and Blues lower than their actual position. Cagliari continues to toil through serious injuries to key players and its Italian Serie A away record reads one win, three draws and five losses with only seven goals scored.
According to one's Italian Serie A collateral form analysis, Udinese and Cagliari are tied on 7-4-7 so that, combined with the early team news, leads one to headline the draw on what is undoubtedly a tricking Italian Serie A program for punters at 3.10 with Bet365.
TOP TIP! – Udinese and Cagliari to draw @ 3.10
Get the best odds in the Italian Serie A with our selected bookmakers below.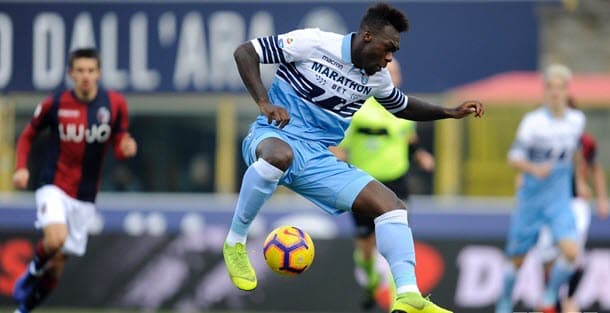 Lazio v Torino – 29th December – 14:00 BST
TOP TIP! – Lazio and Torino to draw @ 3.80
Another Italian Serie A draw bet that appeals centres on Saturday's game between Lazio and Torino at 3.80 with 188Bet, which sees the fourth-ranked side host the team ranked eighth.
Lazio has lifted itself up the Italian Serie A ladder with back-to-back victories but they did come at the expense of Cagliari and Bologna so let's no get carried away with two pieces of form. According to one's Italian Serie A collateral form analysis that takes into account each of Lazio's and Torino's 18 league matches, the White and Sky Blues hold a 7-5-6 lead over the Maroons but the visitors have outdone their weekend opponents against most of the division's highly ranked sides. With Lazio odds on and Torino undefeated on the road in its nine Italian Serie A away games, one thinks the draw is a totally logical way to wager on their encounter.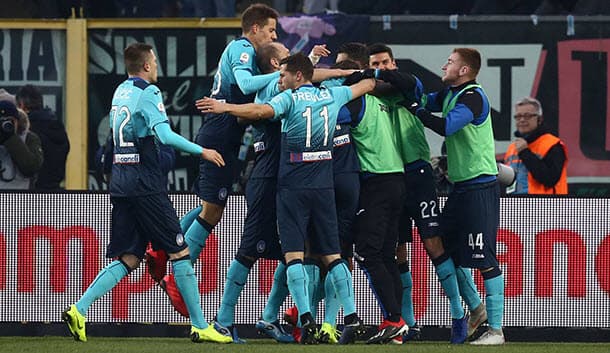 Atalanta v Sassuolo – 29th December – 14:00 BST
TOP TIP! – Atalanta to beat Sassuolo @ 2.20
Bans for Fiorentina and Napoli resulted in those teams failing to make one's Italian Serie A recommended bets and Milan's injury list is like a scene from M*A*S*H so one's third and final selection is Atalanta at odds against to get the better of a Sassuolo side at 2.20 with Black Type that will always give opportunities to its foes, even at home.
COLLATERAL FORM FIGURES
Juventus 10-2-6
Chievo 5-7-6
Empoli 2-3-13
Genoa 2-4-12
Lazio 7-5-6
Parma 6-4-8
Sassuolo 0-2-2 1-2-4 6-4-9
Udinese 7-4-7
Napoli 14-2-2
Milan 10-4-4
Feel free to us know what you think of our tips. Click the button below and Share on Facebook or Twitter and tell us if you agree or disagree with our selections!
Atalanta
Cagliari
Italian Serie A
Lazio
Sassuolo
Torino
Udinese