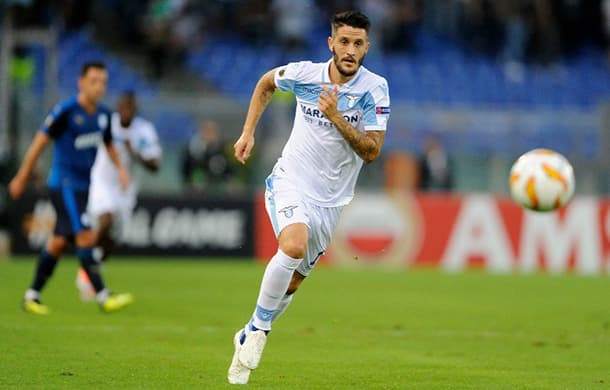 Lazio v Marseille – 8th November – 17:55 BST
The UEFA Europa League knockout stage is within reach of Lazio and one thinks the White and Sky Blues will guarantee their place in the next phase of the competition by beating Marseille for the second time in two weeks, this time in Italy.
It has been all or nothing for Lazio this season because, incredibly, the White and Sky Blues have yet to feature in a drawn game in any tournament. Lazio has won four of its last five matches across all competitions, including posting a 3-1 away victory over Marseille in UEFA Europa League Group H and the White and Sky Blues led from the 10th minute.
Lazio is fifth on the Italian Serie A ladder and deservedly so because fifth is where the White and Sky Blues should be according to expected points. Because the UEFA Europa League is of secondary importance to many teams from Europe's major domestic tournaments it makes sense to grab opportunities to qualify for the knockout stage as early as possible when they present themselves, which is the case for Lazio this week. Defeating Marseille in Italy will enable Lazio to rest players in its last two UEFA Europa League Group H games so, with the matches coming thick and fast between now and the Italian Serie A winter break, the motivation for the White and Sky Blues on Thursday is there for all to see.
Marseille is sixth on the French Ligue 1 ladder but L'OM are higher than their performances merit. According to French Ligue 1 expected points, Marseille has banked about three points it has not deserved and L'OM ought to be ranked 10th. Marseille has lost each of its last three games across all tournaments, including two-goal home losses to Lazio and Paris Saint-Germain, which is 12-0-0 in French Ligue 1.
Lazio beat Marseille convincingly a fortnight ago without Dusan Basta and Joaquín Correa, both of whom were serving suspensions. With a stronger squad available than the one that got the better of Marseille at one of France's most atmospheric venues, Lazio is the headline bet on the UEFA Europa League card that totals 24 matches on Thursday at 1.73 with Betway.
TOP TIP! – Lazio to beat Marseille @ 1.73
Get the best odds in the UEFA Europa League with our selected bookmakers below.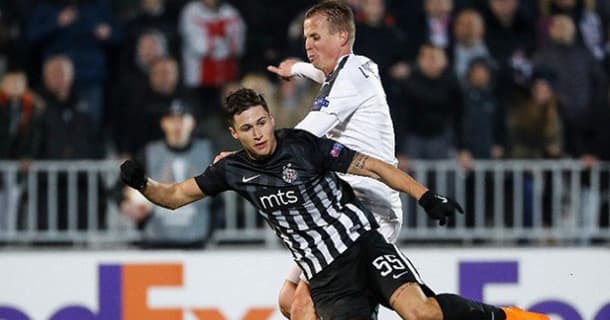 Genk v Besiktas – 8th November – 17:55 BST
TOP TIP! – Genk to beat Besiktas @ 1.72
Genk is top of Belgian First Division A and the Smurfs are worth backing to complete a UEFA Europa League Group I double over an out-of-form Besiktas team in Belgium.
UEFA Europa League Group I is one of the tightest sections but Genk leads the way on six points following its 4-2 road triumph over Besiktas in Turkey two weeks ago. Genk led 2-0 and 4-1 so the Smurfs were comprehensive winners in their most recent UEFA Europa League Group I assignment and they backed up it with a 1-1 Belgian First Division A home draw with Club Brugge that preserved their championship lead.
Besiktas has drawn one and lost three of its last five games and the Black Eagles have beaten just Turkish Super Lig struggler Rizespor in October and November. Besiktas and Genk's form could not be much more contrasting and one expects the Smurfs to be still smiling on Thursday at 1.72 with Bet365.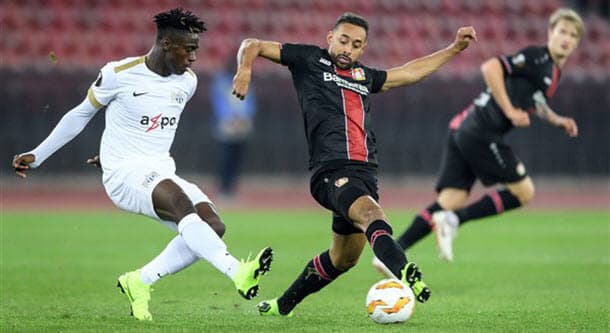 Leverkusen v Zurich – 8th November – 20:00 BST
TOP TIP! – Both teams to score in Leverkusen versus Zurich @ 1.77
One third and final UEFA Europa League pick on Thursday is both sides to score in the Group A match between Leverkusen and Zurich at 1.77 with 188Bet. The reverse UEFA Europa League Group A fixture resulted in a 3-2 home win for Zurich in which both teams scored before 49 minutes had expired. Both sides have hit the back of the net in seven of Leverkusen's last nine games all over Europe, while both sides have scored at least two goals in each of Zurich's most recent six matches anywhere.
Let us know what you think of our tips. Click the button below and Share on Facebook or Twitter and tell us if you agree or disagree with our selections!
bayer leverkusen
Besiktas
Genk
Lazio
Marseille
UEFA Europa League
Zurich