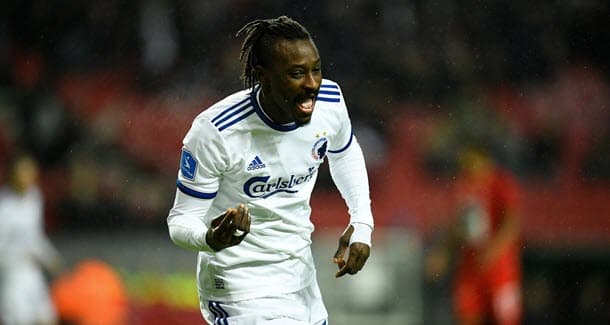 Kobenhavn v Bordeaux – 13th December – 20:00 BST
The final batch of UEFA Europa League group matches do not get one's pulse racing on any number of levels but, if you want to bet on one of the 24 games than the most appealing option is Kobenhavn to beat Bordeaux in Denmark on Thursday.
Zenit has won UEFA Europa League Group C, leaving Kobenhavn, Bordeaux and Slavia Praha to fight over second place. Slavia Praha is in the box seat for the UEFA Europa League Group C runner-up spot because it will qualify for the knockout stage if it does not lose at home to Zenit, which has no reason to over exert itself. What Kobenhavn and Bordeaux know is they must win and hope Slavia Praha loses.
There is probably not much to choose between Kobenhavn and Bordeaux but the former did beat the latter 2-1 in October's reverse UEFA Europa League Group C fixture, responding well after giving up its advantage with six minutes remaining to bag the winning goal in stoppage time. Kobenhavn is top of the Danish Superliga and it is 10-2-1 in its last 13 home matches across all competitions. Bordeaux is 12th on the French Ligue 1 ladder and it is 1-4-6 in its last 11 away games irrespective of tournament, lowering the colours of only France's premier division's cellar dweller, Guingamp, on its various trips since the middle of August.
One thinks Kobenhavn is entitled to be shorter odds at 2.15 with Betway than it is to get the better of Bordeaux and, if the Slavia Praha versus Zenit match starts to go in favour of the former, then one believes the Danish Superliga side will be less likely to thrown in the towel than their French Ligue 1 visitor simply because the Kobenhavn fans will expect something of a show for their hard earned money.
TOP TIP! – Kobenhavn to beat Bordeaux @ 2.15 with Betway
Get the best odds in the UEFA Europa League with our selected bookmakers below.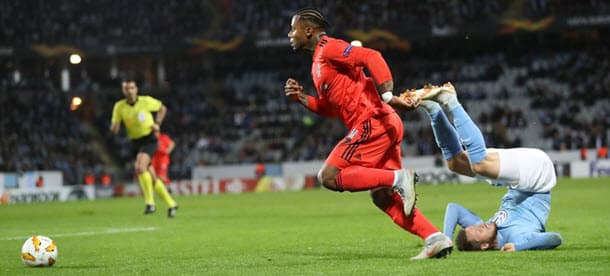 Besiktas v Malmo – 13th December – 17:55 BST
TOP TIP! – Besiktas to beat Malmo @ 1.62 with Black Type
UEFA Europa League Group I is totally up in the air with none of the four teams assured of a place in the knockout stage that will commence next year. Scandinavian sides Malmo and Sarpsborg are the teams which have to win to go through and it the former's UEFA Europa League Group I game against Besiktas that catches one's eye, with the Turkish Super Lig powerhouse representing a decent betting opportunity.
Besiktas is third on the Turkish Super Lig ladder, its most recent home match resulted in a 1-0 victory over Galatasaray and, with Malmo having to chase three points, one thinks the pressure will get to the visitor in what is an atmosphere hostile to stronger away sides than the Sky Blues.
The reverse UEFA Europa League Group I fixture did result in a 0-2 road loss for Besiktas but the Eagles had more of the ball, they forced more corner kicks and attempts on goal, they conceded an own goal and they gave away a penalty kick. One expects Besiktas to turn the tables on Malmo in Turkey at 1.62 with Black Type.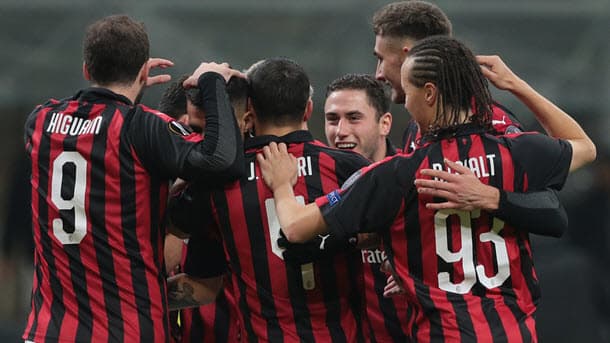 Milan v Olympiacos – 13th December – 20:00 BST
TOP TIP! – Milan to beat Olympiacos @ 2.75 with Bet365
Finally, the situation in UEFA Europa League Group F lends itself to Milan picking off a desperate Olympiacos team that must not only beat the Red and Blacks in Greece but also put a margin on them. Olympiacos must defeat Milan 2-0, 3-1 or by at least three goals to progress to the UEFA Europa League knockout stage and that is a tough task for the Red and Whites given they lost 1-3 in Italy two months ago.
Let us know what you think of our tips. Click the button below and Share on Facebook or Twitter and tell us if you agree or disagree with our selections!
Besiktas
Bordeaux
kobenhavn
Malmo
Milan
Olympiacos
UEFA Europa League