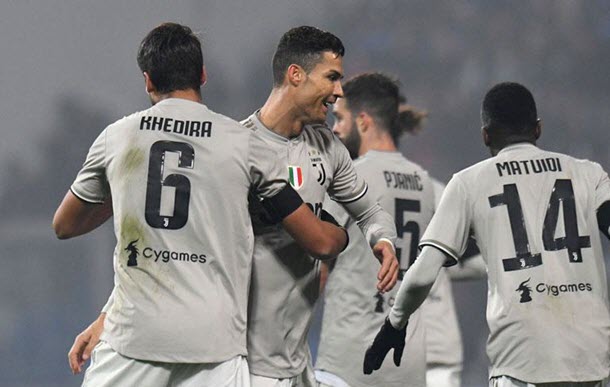 Juventus v Fiorentina – 20th April – 17:00 BST
Juventus needs only one point from its Italian Serie A home match against Fiorentina to retain the championship but one thinks the Old Lady will do more than the bare minimum on Saturday, leading the Purples at half time and full time.
Even though Juventus is set to clinch the Italian Serie A title with five rounds to spare ultimately its officials may view this season as a disappointment because UEFA Champions League glory was the primary reason the Old Lady recruited Cristiano Ronaldo and they did not make it past the last eight. Juventus has a tough Italian Serie A run in – trips to Internazionale and Roma, plus home games versus Atalanta and city rival Torino – so Saturday's match provides the Old Lady with their easiest remaining assignment. It is possible Juventus may tune out following its UEFA Champions League exit but one believes the Old Lady will respond positively, at least in the short term. And Fiorentina's recent Italian Serie A form is horrible, as is its record versus higher ranked opponents throughout the course of the season.
According to one's Italian Serie A collateral form analysis, Juventus holds a 14-1-4 lead over Fiorentina, including a 3-0 away win in December's reverse fixture and progressive counts of 10-1-0, 11-1-1 and 13-1-2. Juventus is a brilliant 11-1-0 against the other nine teams on the top half of the Italian Serie A ladder, whereas Fiorentina is 2-9-5 versus the same group of sides. Fiorentina has not won any of its last eight Italian Serie A games, including a recent 0-1 home loss to Frosinone. Fiorentina has zero for which to play except pride so the Purples are the perfect visitors for a Juventus team trying to seal a domestic deal shortly after experiencing a continental low of epic proportions.
TOP TIP! – Juventus to lead Fiorentina at half time and full time @ 2.15 with Black Type
Get the best odds in the Italian Serie A with our selected bookmakers below.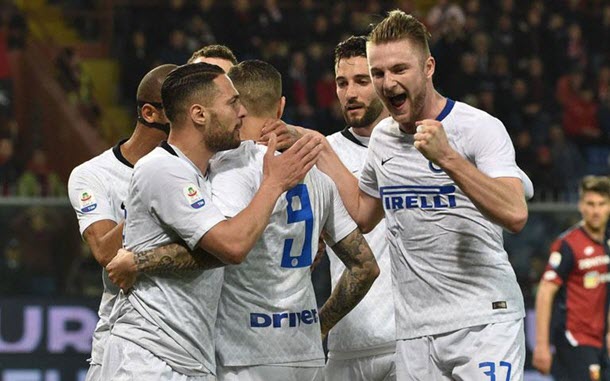 Internazionale v Roma – 20th April – 19:30 BST
TOP TIP! – Internazionale to beat Roma @ 1.80
Internazionale and Roma are two of the Italian Serie A sides eyeing off a UEFA Champions League berth and one rates the Black and Blues above the Yellow and Reds ahead of their Round 33 clash on Saturday at 1.80 with Bet365. According to one's Italian Serie A collateral form analysis, Internazionale enjoys a 9-4-6 edge over Roma, including progressive counts of 3-1-0, 4-1-1, 5-1-3, 6-2-4 and 9-4-5. Twice Internazionale led Roma in December's reverse Italian Serie A fixture before the match ended 2-2 and the Black and Blues have rarely failed against the division's heavyweights. Roma, on the other hand, has not defeated any of Italian Serie A's top six.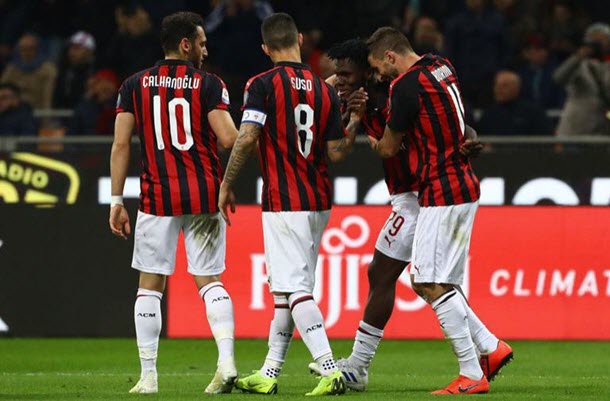 Milan v Parma – 20th April – 11:30 BST
TOP TIP! – Milan to beat Parma @ 1.78
Parma and Milan will lock horns in Saturday's opening game of the Italian Serie A round at 1.78 with 888sport and one is keen to back the Red and Blacks to beat the slumping promoted team that would be in relegation peril if it had not started this term so well.
According to one's Italian Serie A collateral form analysis, Milan boasts a 13-2-4 advantage over Parma, including a 2-1 come-from-behind home success in December's reverse fixture. Parma has won just one of its last 12 Italian Serie A matches and it has failed to score in each of its last two divisional games. Parma's Italian Serie A points tally of 32 is probably sufficient to escape dropping back into Italy's second tier, whereas Milan is striving to finish in the league's top four and secure a UEFA Champions League spot.
COLLATERAL FORM FIGURES
Parma 4-2-13
Bologna 2-3-14
Cagliari 11-1-7
Empoli 7-4-8
Genoa 5-0-14
Lazio 17-1-1
Udinese 6-5-8
Juventus 14-1-4
Internazionale 9-4-6
Napoli 11-2-6
Feel free to us know what you think of our tips. Click the button below and Share on Facebook or Twitter and tell us if you agree or disagree with our selections!
Fiorentina
Internazionale
Italian Serie A
Juventus
Milan
Parma
Roma