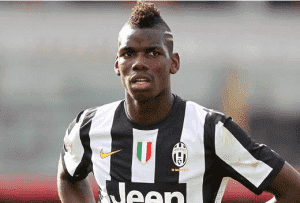 The UEFA Europa League resumes next week and, now that one knows the full field – something that was impossible until the UEFA Champions League group stage reaches its conclusion – it is time to think about striking a tournament win bet.
Eight UEFA Champions League flops – Ajax, Basel, Benfica, Juventus, Napoli, Porto, Plzen and Shakhtar Donetsk – find themselves in European club football's secondary competition after finishing third in their respective groups. It would be fair to say that Juventus did not expect to end up in the UEFA Europa League, although there was always a chance that Napoli would because it had to fight with Arsenal, Dortmund and Marseille for two UEFA Champions League last-16 berths.
Bookmakers have placed Juventus, a team was not one of the UEFA Europa League originals, at the head of their markets, with the Old Lady available at odds of 4.50 with a lot of firms, namely, Youwin. That a side of the stature of Juventus was going to end up in the tournament was the danger that faced punters who backed, say, Tottenham before the competition got under way.
Juventus is the most successful team in UEFA Cup/UEFA Europa League history having won the tournament in 1977, 1990 and 1993, as well as finishing runner-up in 1995. But no Italian side has won the competition in any of its last 14 editions, with one having to go back to Parma's 1999 triumph for the most recent Serie A success story. Incredibly, no Italian team has made the final since Parma's defeat of Marseille.
Is Juventus worth backing at odds of 4.50 with the majority of bookmakers? There are at least two things in its favour.
First, it has a vice-like grip on the Italian Serie A title race, leading Roma by nine points, albeit having played one more match. The championship is not in the bag for Juventus yet but one does find it hard to argue with odds of around 1.08 about the Old Lady prevailing. So it is possible that Juventus may be able to focus on the UEFA Europa League more than most of its rivals, many of which are scrapping for UEFA Champions League positions in domestic contests.
And second, Juventus will have the benefit of home advantage if it qualifies for the final because Juventus Stadium in Turin is programmed to stage the decider. Six sides have had the good fortune to play a European club competition final in their own stadium – Real Madrid beat Fiorentina 2-0 in the 1957 European Cup final, Internazionale beat Benfica 1-0 in the 1965 European Cup final, Barcelona beat Standard Liege 2-1 in the 1982 UEFA Cup Winners' Cup final, Roma lost 2-4 on penalties to Liverpool in the 1984 European Cup final, Feyenoord beat Dortmund 3-2 in the 2002 UEFA Cup final and Bayern Munchen lost 3-4 on penalties to Chelsea in the 2012 UEFA Champions League final. So, apart from two penalty shootout losses, teams playing title deciders in their own backyards have had a very good time of it.
One could certainly make a good case for backing Juventus at odds of 4.50. The UEFA Europa League draw is such that, if the bookmakers are right, the last eight will be Ajax, AZ, Juventus, Napoli, Sevilla, Shakhtar Donetsk, Tottenham and either Lazio or Valencia. But Juventus may have to eliminate Fiorentina in the last 16 and, remember, that the Viola are the only side to have beaten the Old Lady in Italian Serie A this term. Fiorentina beat Juventus 4-2 in Florence in October after trailing 0-2 at the half-time interval.
The UEFA Europa League big gun that appears to have the best route to the quarter-finals is not Napoli, which is likely to face Swansea and Porto in the next two rounds, and clearly it is neither Juventus nor Fiorentina. That honour goes to Tottenham, which faces Dnipro in the last 32 and will play either Benfica or PAOK if it reaches the last 16.
Tim Sherwood's Tottenham is trading at odds of 9.00 with Coral to win the UEFA Europa League. So one could either back Juventus and save on Tottenham or back Tottenham and save on Juventus. At the current odds, backing Juventus and saving on Tottenham equates to a bet on the Old Lady that has a potential dividend of 4.00, while backing Spurs and saving on Juve equates to a bet on the English Premier League team that has a potential dividend of 7.00.
Juventus has a lot going for it so perhaps the most astute UEFA Europa League play ahead of the last-32 stage kicking off is to back the Old Lady and have a saver on Tottenham.