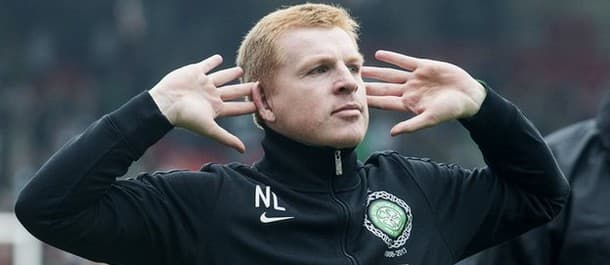 Leicester City are still on the lookout for a new boss after the controversial sacking of Nigel Pearson. The club are the only English side across all four divisions that are currently without a boss – quite an unusual set of circumstances for the English game, which is used to a managerial merry-go-round each summer.
The Midlands Club parted company with Pearson citing a 'fundamental difference in perspective' between the board and the manager. Quite whether this was to do with Leicester's future ambitions as a club, or to do with the shocking behaviour of some of his squad on a 'goodwill' tour of Thailand remains unclear. However, most of the media have put two and two together and drawn the conclusion that the incidents in Thailand, of which Pearson's son James was a participant, have caused the decision.
No doubt you will have already read about the three Leicester players sacked in June due to their awful behaviour on the tour, so we won't go over it all again here. James Pearson was one of those, and it would appear to have contributed significantly to his father's departure. It certainly can't have been down to his team's performance in the Premier League, where they put together a superb late run to not only survive, but to finish 14th. They were rock-bottom around Christmas and January, but the Thai board at Leicester steadfastly stuck by their man when it might have been easier to let him go. Their decision appeared to be vindicated by the team's brilliant revival, but it has all gone wrong for the Foxes since the end of the season.
With that in mind, we're looking at the odds for the next man to take the hot seat, and there are some excellent candidates at the top of the bookies' lists.
Pedrag Radosavljevic – 4.00Bet €100 to win €4003/1Bet £100 to win £400+300Bet $100 to win $4003.00Bet HK$100 to win HK$4003.00Bet Rp100 to win Rp400-0.3333Bet RM100 to win RM400 with Bwin
The Pedrag Radosavljevic gamble has happened over the course of this week, and has seen him backed in all the way from 34.00Bet €100 to win €340033/1Bet £100 to win £3400+3300Bet $100 to win $340033.00Bet HK$100 to win HK$340033.00Bet Rp100 to win Rp3400-0.0303Bet RM100 to win RM3400 . The main source of the news came from his club, Sacremento Republic FC, confirmed that he would be leaving his post after the 11th of July to take up a post in England. The former US international is currently coaching Sacremento in the third tier of American Soccer, and hasn't coached in the MLS since 2010. He also confirmed that he would be testing himself at the 'highest level' in the UK, and with no other clubs looking for managers it seems two and two were put together to fuel this rumour.
It's important to remember that these managerial markets are quite small, and it doesn't take a lot of money to create a huge swing in the odds. Skybet are as short as 1.67Bet €100 to win €16767/100Bet £100 to win £167-149Bet $100 to win $1670.67Bet HK$100 to win HK$167-1.49Bet Rp100 to win Rp1670.6700Bet RM100 to win RM167 on 'Preki', who also used to ply his trade at Everton, but those odds are far more likely to have been created by weight of money rather than realistic probability. The Leicester Mercury (which you would imagine has good contacts within the club) have reported that several journalists have dismissed the rumours, and on the basis that this may be a non-starter, there are decent odds to be had elsewhere.
Bob Bradley – 4.00Bet €100 to win €4003/1Bet £100 to win £400+300Bet $100 to win $4003.00Bet HK$100 to win HK$4003.00Bet Rp100 to win Rp400-0.3333Bet RM100 to win RM400 with William Hill, BetVictor and Boylesports
Bob Bradley is the other American at the head of the market, and he's been linked after his surprising success in Norway with Stabaek. After leading the USA national side for several years he took the unconventional step of taking up a huge challenge with the Norwegian minnows. They have one of the lowest budgets in the league, but despite being tipped for relegation, Bradley has them flying high in the top half of the table. He's admitted that he hoped to show the rest of Europe his credentials by making the move and it appears to have paid off. Whether that puts him in with a shot at Leicester is another matter, and it would be a big step up and a big gamble by the board.
Neil Lennon – 9.00Bet €100 to win €9008/1Bet £100 to win £900+800Bet $100 to win $9008.00Bet HK$100 to win HK$9008.00Bet Rp100 to win Rp900-0.1250Bet RM100 to win RM900 with Skybet
We're siding with former Leicester player, Neil Lennon, who is a big price with Skybet compared to a lot of bookies who offer no more than 5.00Bet €100 to win €5004/1Bet £100 to win £500+400Bet $100 to win $5004.00Bet HK$100 to win HK$5004.00Bet Rp100 to win Rp500-0.2500Bet RM100 to win RM500 . The current Bolton boss has had an average season with the Lancashire club, partly to do with budgetary limits, but he was in the spotlight when he galvanized his squad to two outstanding performances against Liverpool in the FA Cup. He has big time experience with Celtic in the Champions League, and is sure to be a popular choice with the supporters. After a dismal few weeks where the name of the club has been dragged through the mud, he could be just the tonic needed to bring about a positive change at the King Power Stadium.
Guus Hiddink – 13.00Bet €100 to win €130012/1Bet £100 to win £1300+1200Bet $100 to win $130012.00Bet HK$100 to win HK$130012.00Bet Rp100 to win Rp1300-0.0833Bet RM100 to win RM1300 with Skybet and Bwin
Guus Hiddink was heavily linked with the job after it was reported that City had made him an offer, but the Dutch media have recently been saying that his interest has cooled. Hiddink stepped down from the Holland national team after a run of just four wins in ten, but one suspects he may have more illustrious jobs in mind – if indeed, he receives the offers.
Martin O'Neill – 15.00Bet €100 to win €150014/1Bet £100 to win £1500+1400Bet $100 to win $150014.00Bet HK$100 to win HK$150014.00Bet Rp100 to win Rp1500-0.0714Bet RM100 to win RM1500 with Bet365
Martin O'Neill is another name that has been thrown into the mix, but there is no apparent reason for the link other than the successful spell he spent there earlier in his career. It's an obvious link because O'Niell had Leicester punching above their weight in the Premier League for so long, but it would be remarkable if he left his job with the Irish national team with the European Championships on the horizon.
Lennon is a decent value call at this stage, and if Leicester fail to attract a bigger name such as Hiddink, he could be the man to take up the hot seat.
Tips Summary
Neil Lennon – 9.00Bet €100 to win €9008/1Bet £100 to win £900+800Bet $100 to win $9008.00Bet HK$100 to win HK$9008.00Bet Rp100 to win Rp900-0.1250Bet RM100 to win RM900 with Skybet
Bob Bradley
Guus Hiddink
Leicester city
Martin O'Neill
Neil Lennon
Pedrag Radosavljevic