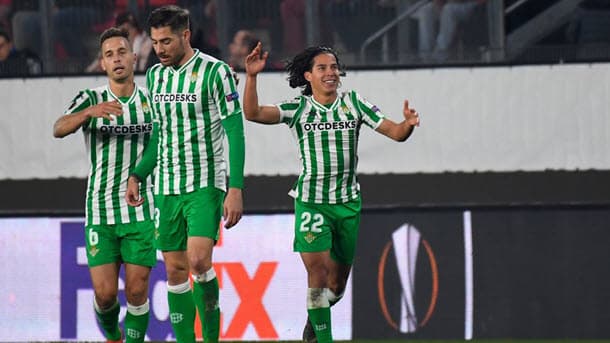 Betis v Rennes – 21st February – 20:00 BST
Rennes could be without several players for its UEFA Europa League match at Betis and that, allied to its poor form in French Ligue 1, is what makes betting against the Red and Blacks one of most appealing things to do on Thursday.
As many as seven Rennes regulars could be missing versus Betis and, with the Red and Blacks needing to defeat the Green and Whites in Spain to prolong their involvement in the UEFA Europa League, the odds are stacked against the visitors. Rennes is 11th on the French Ligue 1 ladder, its divisional results versus Paris Saint-Germain have been 1-3 at home and 1-4 away and the Red and Blacks are 3-4-7 in their 14 league matches against higher ranked opponents. Rennes owes its position on the middle of the French Ligue 1 ladder to its efforts versus lower ranked teams but the Red and Blacks have repeatedly come up short against domestic sides that are of a similar standard to Spain's Betis.
Betis is eighth on the Spanish Primera Division ladder and it has fared very well versus the heavyweights of its local competition, including beating Atletico Madrid and Sevilla at home and upsetting Barcelona on the road. Inconsistency has dogged Betis throughout the Spanish Primera Division but its best is several levels above that of Rennes and, with home advantage, everything for which to play and fewer injuries than its guest, the Green and Whites are worth backing to win even though most draws will do for them.
TOP TIP! – Betis to beat Rennes @ 1.65 with Bet365
Get the best odds in the UEFA Europa League with our selected bookmakers below.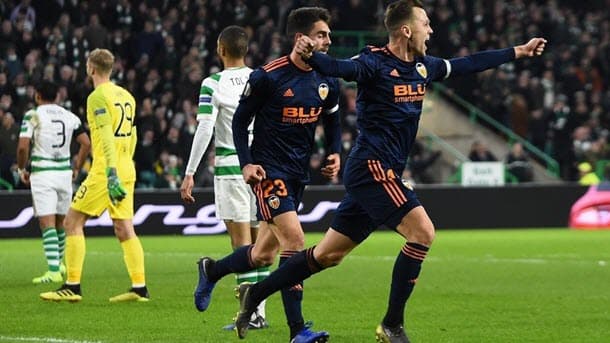 Valencia v Celtic – 21st February – 17:55 BST
TOP TIP! – Valencia to beat Celtic @ 1.62
One is kicking oneself that Valencia did not make one's UEFA Europa League punting portfolio last week because the Bats were far too good for a generally overrated Celtic team. Valencia won 2-0 at Celtic and it would require a major form reversal for the UEFA Europa League tie to go against the Bats, who have experienced defeat only four times in the Spanish Primera Division. Salzburg did the double over Celtic in the UEFA Europa League group stage and the Bhoys found themselves in this tournament because they lost 2-3 on aggregate to AEK in the UEFA Champions League preliminaries. Valencia registered UEFA Champions League Group H home wins over Manchester United and Young Boys, plus the Bats also drew at those two sides. Valencia's European form this term is light years ahead of that of Celtic and, in front of a demanding home crowd, one expects the Bats to prove their superiority over the Bhoys with a good victory on Thursday at 1.62 with BetVictor. Celtic will not be able to field anything close to its best team due to injuries, whereas Valencia has fewer issues.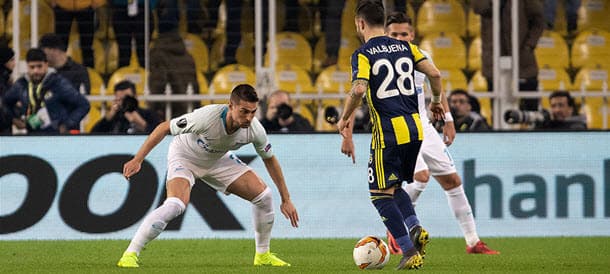 Zenit v Fenerbahce – 21st February – 17:55 BST
TOP TIP! – Zenit to beat Fenerbahce @ 2.00
It would be a major shock if Fenerbahce eliminated Zenit from the UEFA Europa League but one has faith the Russian Premier League leader will fight back when their tie resumes on Thursday at 2.00 with Betway. The calendar means Zenit is short of truly competitive action and it did lose 0-1 at Fenerbahce last week but the Lions are traditionally very strong at home and their opponents are really struggling in the Turkish Super Lig. Twenty-two rounds into the Turkish Super Lig and Fenerbahce is 15th on the ladder and embroiled in a genuine fight to avoid relegation. Fenerbahce made it through to the UEFA Europa League knockout stage by virtue of its seven home points so one is happy to oppose it on its travels.
Let us know what you think of our tips. Click the button below and Share on Facebook or Twitter and tell us if you agree or disagree with our selections!
Celtic
Fenerbahce
Real Betis
Rennes
UEFA Europa League
valencia
zenit