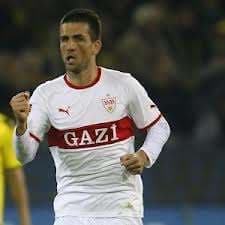 Hoffenheim and Stuttgart entertained viewers of their first German Bundesliga clash this term with eight goals and the best bet on this weekend's coupon is the two teams to go over two and a half goals at odds of 1.62 with BetVictor.
Punters who backed over two and a half goals when Hoffenheim travelled to Stuttgart in September were able to collect their winnings after just 26 minutes. The score was 3-1 to Stuttgart at half time and, by the time that the final whistle went, it was 6-2 in favour of the home side. So, eight goals in total and that was in spite of the teams calming down and scoring only once in the last 27 minutes.
Hoffenheim and Stuttgart have been heaps of fun to watch throughout the German Bundesliga season. Hoffenheim games are averaging a division-leading 4.15 goals and 17 of its 20 matches have gone over two and a half goals. Stuttgart games are averaging 3.70 goals, which is sufficient for third spot in the standings, and 14 of its 20 matches have gone over two and a half goals. Indeed, most of Hoffenheim's games have gone over three and a half goals and one can almost say the same about Stuttgart's matches. The statistics are mad.
Another German Bundesliga game in which they should be goals aplenty is the match between Mainz and Hannover. Mainz and Hannover met in the fourth round of matches, combining for five rounds as Hannover ran out the 4-1 winner. Similarly to the game between Stuttgart and Hoffenheim in the same round, punters who bet on over two and a half goals were toasting their win before the break – after 37 minutes to be precise.
Both Mainz and Hannover are in the top half of the German Bundesliga table for goals per match. Furthermore, 13 of Mainz's 20 games have gone over two and a half goals and a dozen of Hannover's 20 matches have rewarded over punters.
The clincher for the play is Hannover's abysmal away form. Hannover has lost all bar one of its 10 German Bundesliga road games and the exception to the rule was its Lower Saxony derby against Wolfsburg. Six of Hannover's 10 away matches have gone over two and a half goals, including five of its last half a dozen games away from its HDI-Arena.
BetVictor is offering generous odds of 1.80 that Mainz and Hannover go over two and a half goals in their match that kicks off the 21st round of German Bundesliga games.
Finally, Bayern Munchen should have a good day at the office versus Freiburg. Ladbrokes is taking a stand in the market on Bayern winning to nil, quoting odds of 1.67 that the German Bundesliga champion-elect beat Freiburg and keeps a clean sheet as well. Those odds are highly attractive.
Bayern has won all 10 of its German Bundesliga home matches and it has conceded only five goals in the process and two of them came in the same game. So Bayern has won to nil six times out of 10, which works out at odds of around 1.67.
But what tips the balance in favour of snapping up those odds is this: only bottom-of-the-ladder Braunschweig has scored fewer away goals than Freiburg. Christian Streich's side has netted just nine goals in its 10 road matches and it has failed to celebrate an away goal since getting the better of Braunschweig 1-0 in November. Freiburg has gone more than 300 minutes since its last top-flight road goal, losing to Monchengladbach (1-0), Schalke (2-0) and Mainz (2-0) since beating the cellar dweller 1-0 away from home.