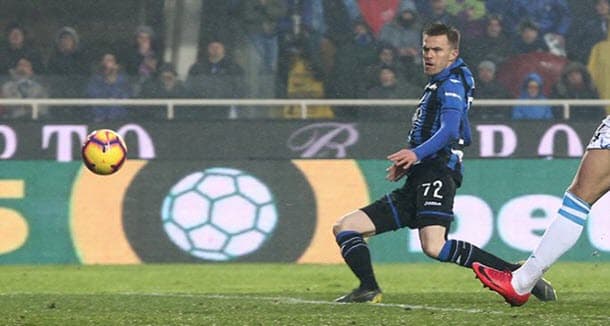 Atalanta v Milan – 16th February – 19:30 BST
Atalanta is Italian Serie A's form team and the Goddess have a full squad of players for their home match against Milan on Saturday that pits fifth versus fourth in a cracker.
Fourteen points from its last six Italian Serie A games puts Atalanta at top of the league's form ladder and the Goddess have been scoring goals for fun throughout that period and, frankly, even before they embarked on their latest unbeaten run. Atalanta has celebrated 19 goals in its most recent six Italian Serie A matches and the Goddess have scored at least once in each of their last 15 divisional games. Confidence is high and Atalanta has its sights on claiming a spot in next season's UEFA Champions League after recovering from its ordinary start when it did not receive its just rewards for dominating several matches it either drew or lost.
Milan is on an Italian Serie A tear of its own – the Red and Blacks are 3-3-0 in their last six league games – but one rates Atalanta above their weekend guests. According to one's Italian Serie A collateral form analysis, Atalanta enjoys a 9-3-7 lead over Milan, including a positive 2-2 draw in September's reverse fixture when, remember, the Goddess were experiencing all kinds of bad luck. Atalanta has not tasted defeat in any of its last seven matches against Milan across all competitions and, while the Red and Blacks are playing well, the Goddess are performing at an even higher level. Also, Milan has yet to beat any of the Italian Serie A's top 10 sides away from its home ground.
One is going to stick with Italian Serie A's big guns for one's Round 24 selections, with fellow home favourites Napoli and Internazionale joining Atalanta on one's list.
TOP TIP! – Atalanta to beat Milan @ 2.06 with 188Bet
Get the best odds in the Italian Serie A with our selected bookmakers below.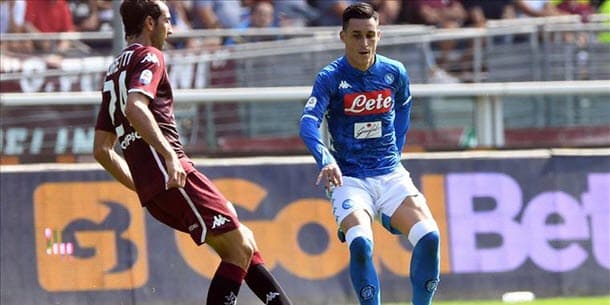 Napoli v Torino – 17th February – 19:30 BST
TOP TIP! – Napoli to beat Torino @ 1.47 with
Second-ranked Napoli will host eighth-ranked Torino on Sunday at 1.47 with 188Bet and, according to one's Italian Serie A collateral form analysis, there is a significant gap in class between the Partenopei and the Maroons. Napoli boasts a 12-4-3 Italian Serie A collateral form advantage over Torino, including progressive counts of 4-2-1, 8-2-2 and 10-3-2. Napoli won 3-1 at Torino in September's reverse Italian Serie A fixture, the Partenopei are 10-2-0 at home in divisional action and the Maroons have conquered only two teams on their travels and one of them was Chievo, which is bottom of the ladder and almost certainly going down. This is a clash in which Napoli has held the upper hand for quite some time – for example, the Partenopei have been winning at both half time and full time in six of their last seven games versus Torino across a wide range of tournaments.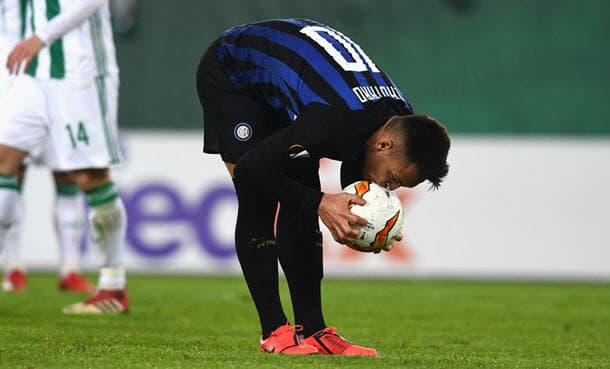 Internazionale v Sampdoria – 17th February – 17:00 BST
TOP TIP! – Internazionale to beat Sampdoria @ 1.61
Immediately prior to Napoli against Torino, Internazionale will tackle Sampdoria in another of Sunday's Italian Serie A matches at 1.61 with Bet365. Internazionale, which has already beaten Napoli and Milan at home this term, holds an 11-2-6 Italian Serie A collateral form edge over Sampdoria, which does not read super impressively until one reels off progressive counts of 3-1-0, 7-1-1 and 10-2-2. Basically, Internazionale has fared much better than Sampdoria in their respective tough Italian Serie A assignments and Samp have come up empty in most of their difficult divisional engagements away from home.
COLLATERAL FORM FIGURES
Juventus 16-1-2
Cagliari 9-0-10
Atalanta 9-3-7
SPAL 3-4-12
Empoli 6-1-12
Genoa 6-2-11
Udinese 9-4-6
Internazionale 11-2-6
Napoli 12-4-3
Roma 15-1-3
Feel free to us know what you think of our tips. Click the button below and Share on Facebook or Twitter and tell us if you agree or disagree with our selections!
Atalanta
Internazionale
Italian Serie A
Milan
Napoli
Sampdoria
Torino