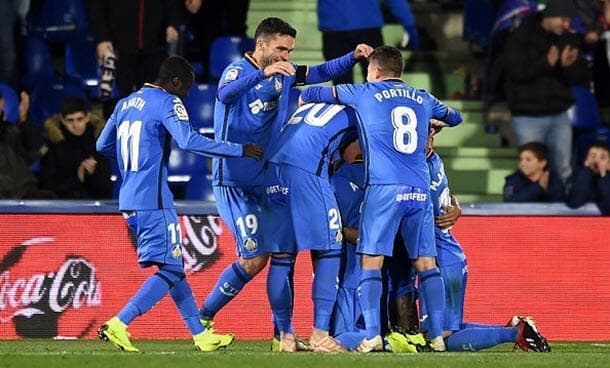 Getafe v Huesca – 9th March – 19:45 BST
Huesca's upturn in Spanish Primera Division form has given it a chance of avoiding relegation back from where it came but the cellar dweller faces a daunting task at high-flying Getafe in one of Saturday's four top-flight matches.
Both Huesca and Getafe have accrued 11 points from their last six Spanish Primera Division games, with the elite newcomer doubling its points tally from the first 20 rounds and the latter reinforcing its claims on one of Spain's four UEFA Champions League berths. Huesca's vast improvement has breathed new life into its Spanish Primera Division campaign but the fact remains it is bottom of the ladder and its next opponent is worthy of its fourth position in the standings.
According to one's Spanish Primera Division collateral form analysis, Getafe boasts a 13-2-4 lead over Huesca, including progressive counts of 2-0-0, 5-1-0 and 7-1-1. Getafe has lost just two of its 22 Spanish Primera Division matches against teams other than the big three of Barcelona, Atletico Madrid and Real Madrid, whereas Huesca has lost each of its five league away games versus top-eight sides. November's reverse Spanish Primera Division fixture ended 1-1 so the direct head to head favours Getafe and Huesca must line up for the rematch without a host of players, including three suspended stars. The remarkable Spanish Primera Division season of Getafe looks set to continue, with bookmakers still refusing to acknowledge the high quality of the Deep Blues. Getafe has been performing too well for too long for its Spanish Primera Division ladder position to be a fluke, hence why smart punters love it.
TOP TIP! – Getafe to beat Huesca @ 1.67 with Betway
Get the best odds in La Liga with our selected bookmakers below.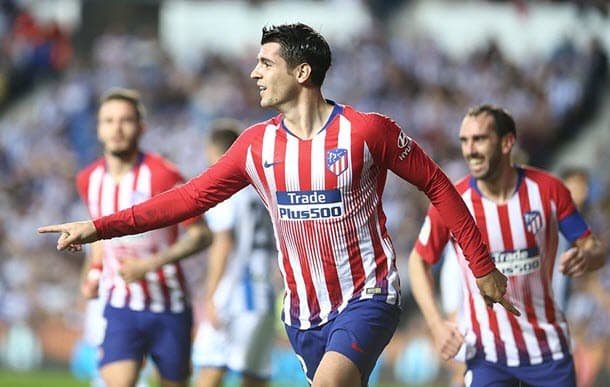 Atletico Madrid v Leganes – 9th March – 15:15 BST
TOP TIP! – Atletico Madrid to beat Leganes @ 1.45 with 188Bet
Diego Godin and Koke are prohibited from representing Atletico Madrid against Leganes in the Spanish Primera Division on Saturday but the Mattressmen have a lot less about which to worry than the Cucumber Growers. Leganes, which is strong at home and weak on the road, has four banned regular starters who cannot face Atletico Madrid. Well beaten at Barcelona and Real Madrid, Leganes has collected only two points from its 10 Spanish Primera Division away games versus teams outside the bottom five. According to one's Spanish Primera Division collateral form analysis, Atletico Madrid enjoys a 12-3-4 advantage over Leganes, including progressive counts of 6-1-0, 7-1-1 and 9-2-1. Atletico Madrid's class is beyond repute and, while some Spanish Primera Division punters may bet around the Mattressmen because of its upcoming UEFA Champions League blockbuster against Juventus, the considerable problems facing Leganes are sufficient for one to get involved.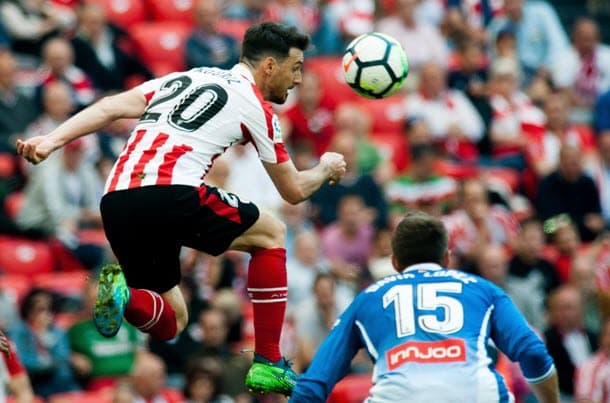 Athletic v Espanyol – 8th March – 20:00 BST
TOP TIP! – Athletic to beat Espanyol @ 1.91 with Black Type
Another Spanish Primera Division side with players who have misbehaved recently is Espanyol, which kicks off the round when they tackle Athletic on Friday. Sergi Darder and Borja Iglesias are unavailable for Espanyol versus an Athletic team that has improved from its horror start that really threatened its membership of the elite league. According to one's Spanish Primera Division collateral form analysis, Athletic holds a 9-3-7 edge over Espanyol, including progressive counts of 5-1-0, 6-1-1 and 7-1-2. Those progressive counts are what seals the deal for Athletic.
COLLATERAL FORM FIGURES
Athletic 9-3-7
Alaves 10-2-7
Atletico Madrid 12-3-4
Barcelona 16-2-1
Getafe 13-2-4
Celta 9-0-10
Girona 4-6-9
Levante 12-3-4
Sevilla 9-2-8
Valladolid 3-3-13
Feel free to us know what you think of our tips. Click the button below and Share on Facebook or Twitter and tell us if you agree or disagree with our selections!
Athletic
Atletico Madrid
Espanyol
Getafe
Huesca
Leganes
Spanish Primera Division