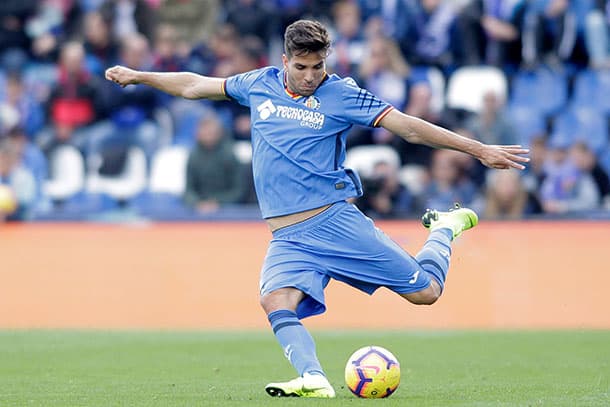 Getafe v Sociedad – 15th December – 12:00 BST
Getafe has won each of its last three games against Sociedad and one thinks the Deep Blues are the best bets in the 16th round of Spanish Primera Division matches this weekend.
There is more substance to one's headlining of Getafe than its three consecutive 2-1 Spanish Primera Division victories over Sociedad, two of which the Deep Blues have achieved on their travels. For starters, Getafe is above Sociedad on the Spanish Primera Division ladder, the Deep Blues being two points and five rungs higher than La Real. And according to Spanish Primera Division expected points, Getafe should be fifth on the ladder behind just Barcelona, Sevilla, Valencia and Real Madrid. And then there is one's Spanish Primera Division collateral form analysis that rates Getafe as holding a 5-3-4 advantage of Sociedad. So, based on all manners of measures, Getafe rates superior to Sociedad.
The only explanation for bookmakers offering their current odds about Getafe defeating Sociedad in Spanish Primera Division action on Sunday is the Deep Blues are what is known as an unfashionable team, at least compared to the league's perennial participants of which Sociedad is one even though it has been a long time since La Real made a serious challenge for the championship. Well, backing unfashionable winners is just as good as backing winners with a large following so get on Getafe versus Sociedad at 2.38 with BetVictor.
TOP TIP! – Getafe to beat Sociedad @ 2.38
Get the best odds in the La Liga with our selected bookmakers below.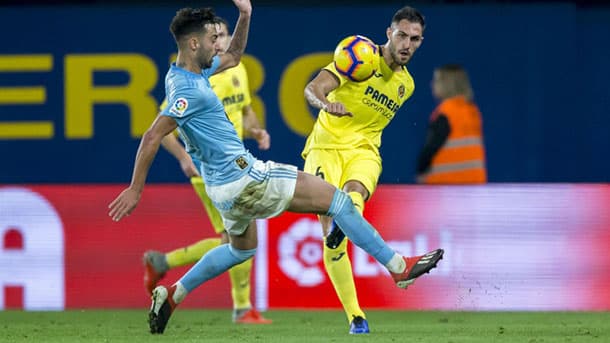 Villarreal v Huesca – 16th December – 17:30 BST
TOP TIP! – Villarreal to beat Huesca @ 2.20 with Black Type
Villarreal has to back up from its UEFA Europa League Group G commitment three days prior but one cannot resist backing the Yellow Submarine at better than even money to accrue three points from their Spanish Primera Division game at Huesca, which is anchored to the foot of the ladder.
According to one's Spanish Primera Division collateral form analysis, Villarreal and Huesca have faced 10 of the same league opponents and the Yellow Submarine enjoys a 6-4-2 edge over the promoted side that is already seven points adrift of safety. Huesca has been held scoreless in losing each of its last four matches across all competitions and two of its recent losses to nil have occurred versus an Athletic team that has been extremely poor this season.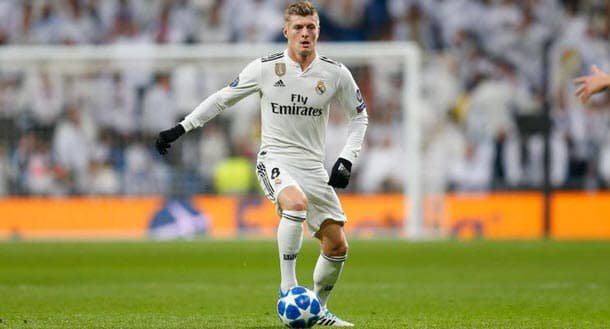 Real Madrid v Vallecano – 15th December – 17:30 BST
TOP TIP! – Real Madrid half-time/full-time double result versus Vallecano @ 1.50
Leganes has two players suspended and a long list of outs due to injury for its Spanish Primera Division Round 16 curtain raiser against Celta on Friday but one cannot get stuck into the Sky Blues at the widely available odds so, therefore, one's third pick is Real Madrid to bounce back from its UEFA Champions League Group G home loss to CSKA Moskva with a painless victory over city rival Vallecano.
Vallecano's players, some of whom were on Rayo's books when their most recent Spanish Primera Division game at Real Madrid resulted in a 2-10 humiliation, must have had their heads in their hands when the Meringues were slumping to a 0-3 Santiago Bernabeu loss to CSKA Moskva. It will be an angry Real Madrid side and an angry Real Madrid crowd that Vallecano will encounter on Saturday at 1.50 with Bet365 and one is keen to back the Meringues to lead Rayo at the end of both halves.
COLLATERAL FORM FIGURES
Celta 5-4-3
Getafe 5-3-4
Valladolid 3-3-6
Real Madrid 8-2-2
Eibar 5-0-7
Sevilla 5-3-4
Espanyol 5-0-7
Huesca 2-4-6
Levante 3-0-9
Alaves 6-2-4
Let us know what you think of our tips. Click the button below and Share on Facebook or Twitter and tell us if you agree or disagree with our selections!
Getafe
Huesca
Real Madrid
Sociedad
Spanish Primera Division
Vallecano