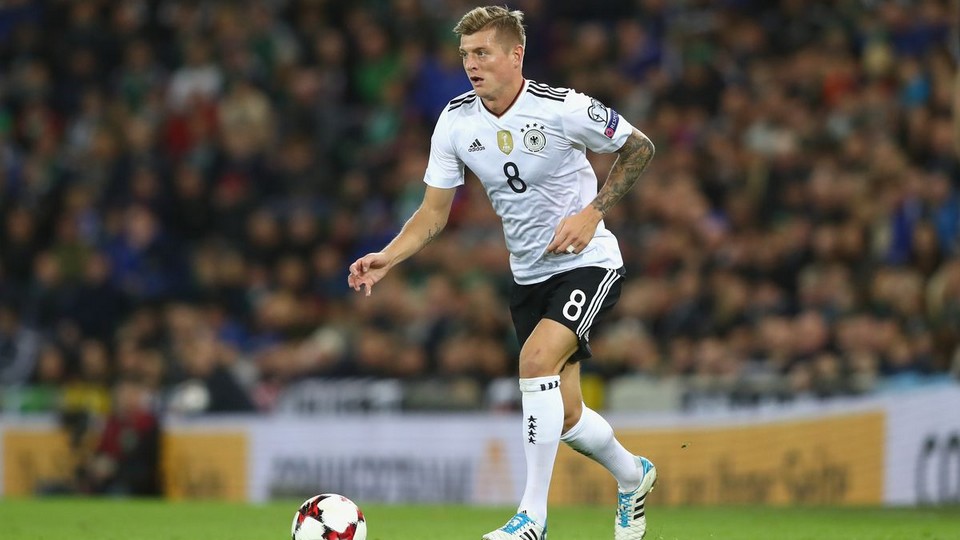 Germany will want to avoid Brazil in the FIFA World Cup round of 16 so one thinks that Joachim Low's team is worth backing to win group F with a maximum haul of nine points.
Some pundits are billing the FIFA World Cup pool comprising Germany, Korea Republic, Mexico and Sweden as the group of death but one thinks that the Germans have nothing to fear from their three opponents in the first round. According to the FIFA World Ranking, Germany is the best national team on the planet and the World Football Elo Ratings have the Germans only four points behind Brazil with a 78-point gap to Spain in third position. Germany has racked up its ranking/ratings points with a series of terrific results, including 10 wins from 10 matches in its FIFA World Cup qualifying section in which the Germans wiped the floor with Northern Ireland, the Czech Republic, Norway, Azerbaijan and San Marino, and FIFA Confederations Cup glory in which they topped group B before defeating Mexico and Chile in their two sudden-death games.
Germany's FIFA Confederations Cup success was particularly meritorious because Low selected an inexperienced squad in which Paris Saint-Germain midfielder Julian Draxler was the most capped player having made 30 appearances at the tender age of 23. Germany's strength in depth is the envy of most countries, the Germans have a winning mentality and those FIFA Confederations Cup-winning youngsters will be pushing their more celebrated compatriots for starting spots. And, as one mentioned in the previous paragraph, Germany beat Mexico in the FIFA Confederations Cup, cruising to a 4-1 victory in the semi-finals. Germany is one of the hottest FIFA World Cup group favourites and rightly so.
Three-and-easy for Germany
First, Germany will be Mexico in Moscow. Mexico made light work for qualifying for the FIFA World Cup but that had a lot to do with the CONCACAF section below extremely weak. In fairness, Mexico's recent friendlies have included wins over Bosnia-Herzegovina and Poland plus a draw with Belgium so there is depth to its form but the Mexicans lost by three goals to a second-string Germany side in a major match and that head-to-head line is utterly compelling.
Sweden will be the second team that Germany will face in FIFA World Cup group F. Statistically, Sweden is listed just below Mexico on both the FIFA World Ranking and the World Football Elo Ratings – 19th against 17th and 20th versus 17th respectively. Sweden qualified for the FIFA World Cup in spite of failing to beat a decent opponent on the road, losing at Bulgaria, France and the Netherlands and drawing at Italy while protecting a 1-0 lead in the UEFA play-offs.
Korea Republic will be making its ninth consecutive FIFA World Cup appearance, which is a remarkable achievement since one would argue that baseball is the most popular sport in the country also known as South Korea. Korea Republic won only four of its 10 games in the final AFC qualifying round, it did not win any of its five away matches and it fired four road blanks. Korea Republic is sliding down the FIFA World Ranking and the World Football Elo Ratings and it is in Russia to make up the numbers.
Markets are available on each of the FIFA World Cup group games and accumulator punters can get odds of about 3.25 on Germany posting wins over Mexico, Sweden and Korea Republic.