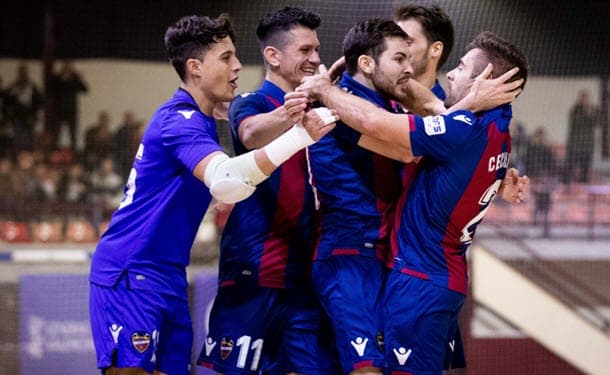 Levante v Athletic – 3rd December – 20:00 BST
It is absolutely baffling how bookmakers have come up with Athletic as the favourite for the final Spanish Primera Division game of the 14th round so it is a no-brainer of a decision to side with home team Levante in Monday's match.
Athletic is enduring a Spanish Primera Division season from hell, winning only one of its 13 games to find itself in the relegation zone. And, according to Spanish Primera Division expected points, Athletic is lucky to be 18th on the ladder because the number crunchers think the Lions should be 19th.
Levante is ninth on the Spanish Primera Division ladder and, while the Frogs rank 17th according to expected points, one thinks there is other statistical support for rating them higher than Athletic. Levante and Athletic have played nine common Spanish Primera Division opponents and, according to one's collateral form analysis, the Frogs hold a 6-3-0 edge over the Lions. Consequently, one cannot comprehend how the bookmaking fraternity has installed Levante at longer odds than Athletic and that means the Frogs are worth backing at 3.00 with Bet365.
Last term's two Spanish Primera Division matches between Levante and Athletic resulted in a couple of away victories, the most recent of which was a 3-1 road win for the Frogs.
TOP TIP! – Levante to beat Athletic @ 3.00
Get the best odds in the La Liga with our selected bookmakers below.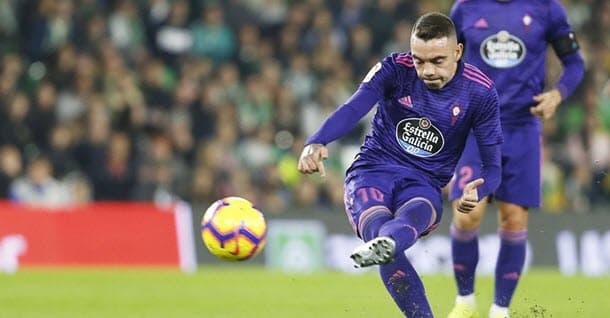 Celta v Huesca – 1st December – 12:00 BST
TOP TIP! – Celta to beat Huesca @ 1.70
Celta is stuck to the foot of the Spanish Primera Division expected points ladder but that is because the Sky Blues have had a very tough schedule – they are ranked 15th in reality and they have yet to face any of the six sides ranked below them. Fortunately for Celta, the Sky Blues encounter the actual Spanish Primera Division cellar dweller, Huesca, on Saturday at 1.70 with Black Type and they are a fair bet.
Equipped with a positive Spanish Primera Division goal difference despite having a 3-5-5 record, Celta boasts a 5-4-1 collateral form advantage over an Huesca team that slumped 0-4 at Athletic last time out in a cup game.
Celta and Huesca have not lined up against each other since the 2011-2012 Spanish Segunda Division season so there is no important head-to-head data on which to base one's punting but the Sky Blues did win their home match by four goals.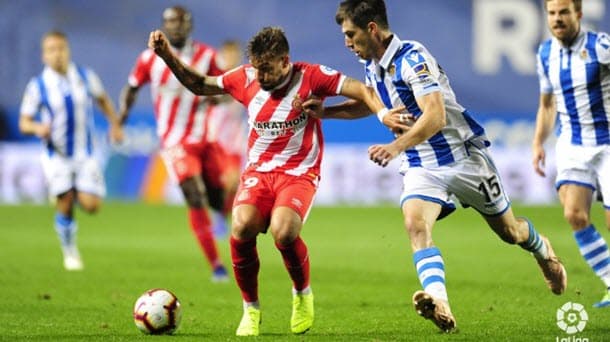 Girona v Atletico Madrid – 2nd December – 15:15 BST
TOP TIP! – Girona +1 versus Atletico Madrid @ 2.10
For one's third Spanish Primera Division pick one is going with Girona not to lose its home game versus Atletico Madrid when they lock horns on Sunday at 2.10 with Bet365. Both the actual and expected Spanish Primera Division ladders suggest there is not much to choose between Girona and Atletico Madrid, certainly not enough for the Mattressmen to be odds on for three away points backing up from a midweek UEFA Champions League assignment. According to one's Spanish Primera Division collateral form analysis, Girona and Atletico Madrid are tied on 5-1-5 and both of last term's league meetings resulted in draws. Back Girona with a one-goal start.
COLLATERAL FORM FIGURES
Vallecano 1-4-5
Celta 5-4-1
Valladolid 4-2-2
Getafe 4-2-5
Real Madrid 4-3-2
Betis 4-0-0 5-1-4
Girona 5-1-5
Barcelona 8-0-3
Alaves 5-3-3
Levante 6-3-0
Athletic
Atletico
Celta
Girona
Huesca
Levante
Spanish Primera Division