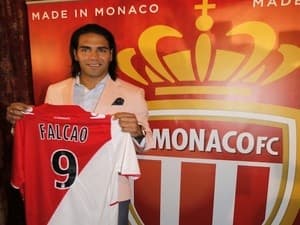 Working out on which player to bet being the French Ligue Un top goal scorer this season is a lot easier than deciding which team to back to take out this term's championship.
Bookmakers are offering odds of around 21.00 bar the top two in the French Ligue Un title market – Paris Saint-Germain and Monaco – and no-one, not even supporters of their 18 rivals, thinks that the winner will be one of the outsiders. Olympique Lyonnais president Jean-Michael Aulas has taken the extraordinary step of saying that PSG has a 99.9 per cent chance of winning the championship once again.
Paris Saint-Germain finished last term's French Ligue Un title race douze points – one apologises for the Eurovision Song Contest scoring reference – ahead of its nearest challenger, Olympique Marseilles. PSG had the most potent attack – 69 goals in its 38 games – and its defence was incredibly stingy, giving up 23 goals. Considering those statistics it is something of a surprise that PSG did not win the championship even more comfortably than it did.
Most UK bookies like Betfred are quoting Paris Saint-Germain at odds of around 1.40 to win what would be only its fourth French Ligue Un title and its first back to back. PSG has splashed the cash during the close season, with its headline buy being Edinson Cavani from Napoli. But more about Cavani in a little while.
The question mark about Paris Saint-Germain is how it will fare under new management. Italian coach Carlo Ancelotti requested a release from his PSG contract when Real Madrid parted company with Jose Mourinho and knocked on his door and so it is the job of France's FIFA World Cup-winning captain, Laurent Blanc, to manage the egos in the Parc des Princes dressing room and land a second successful title.
According to everyone who follows French football, Monaco is the only side that stands between Paris Saint-Germain and back-to-back championships. The Red and Whites are back in French Ligue Un following a two-year absence, winning last season's second-tier title by six points from Guincamp.
Monaco, whose spending power comes from the bank balance of Russian businessman Dmitry Rybolovlev, has not sat on its hands since securing promotion, its recent acquisitions including Ricardo Carvalho, Radamel Falcao, Nicolas Isimat-Mirin, Joao Moutinho and James Rodriguez.
Normally one would say that a reconstructed team such as Monaco – half of its strongest line-up did not play for it in French Ligue Deux last term – would take time to gel and be unable to mount a serious championship challenge against a side as mighty as Paris Saint-Germain. But French Ligue Un, while being one of European football's top domestic competitions, does not have sufficient depth for a big spender such as Monaco to be anything less than a threat.
The bookmakers appear to have their French Ligue Un title markets correct. Paris Saint-Germain should go back to back – Blanc is a leader of men who demonstrated when he was in charge of France's national team that he does not baulk at making decisions that may be unpopular in some quarters – but its odds reflect that. And Monaco is, if anything, too short at odds of around 4.50 given its overhauled side.
The pre-season French Ligue Un betting value lies in the odds available about Monaco recruit Radamel Falcao topping the goal-scoring chart at the end of the campaign. Falcao is available at best odds of 3.50 at Betfred – and that is a tasty bet.
Falcao has linked up with Monaco after chasing home Lionel Messi and Cristiano Ronaldo in the Spanish La Liga in each of the last two terms. Falcao netted 28 goals for Atletico Madrid last season and 24 goals in the campaign before that to earn consecutive bronze medals. Falcao will be the focal point of Monaco's attack under Claudio Ranieri and, if the consensus of opinion is correct and the Red and Whites are either first or second on the French Ligue Un ladder, the Colombian striker should end up around the 30-goal mark.
Paris Saint-Germain forward Zlatan Ibrahimovic ran away with the French Ligue Un Golden Boot last term – the Swedish star scored 30 goals and no-one else bagged 20 – but the arrival of Cavani to partner Ibrahimovic means that the defending champion is extremely unlikely to account for 43% of PSG's goals for the second season in a row. Ibrahimovic is trading at odds of around 3.75 at Ladbrokes, while Cavani is up for sale at odds of 5.50 at Ladbrokes again. Falcao is the clear top pick at 3.50.