Empoli v Udinese – 11th November – 14:00 BST
Empoli fired Aurelio Andreazzoli on his birthday but, while normally one hopes that such conduct goes unrewarded, one suspects the Blues will beat Udinese in the 12th round of Italian Serie A matches when they clash on Sunday.
Andreazzoli was unlucky to find himself in the unemployment lines. Empoli is 18th on the Italian Serie A ladder with one win over 14th-ranked Cagliari to its credit but, according to expected points, the performances of the Blues have been of a sufficient quality to have earned them seven or eight points more than the six they have pocketed and 10th place. Empoli's statistical fundamentals are not those of a team heading for the Italian Serie A exit door and, at the odds available in the global betting market, the Blues represent good value to get the better of an ordinary Udinese side.
Udinese is 16th on the Italian Serie A ladder and its raw form is every bit as bad of that of Empoli. However, whereas Empoli does not deserve to be ranked in Italian Serie A's bottom five, expected points data says it is exactly where Udinese should be if the competition was a meritocracy. Yes, Udinese probably should have one or two more Italian Serie A points than its real tally of nine but, even so, the Little Zebra deserve to be rated 16th of the tournament's 20 teams.
Empoli, which may receive the benefit of the so-called new manager syndrome this weekend following the appointment of Giuseppe Iachini, has considerably fewer selection problems than Udinese and last season's corresponding Italian Serie A fixture resulted in a 1-0 home victory for the Blues.
TOP TIP! – Empoli to beat Udinese @ 2.30 with Black Type
Get the best odds in the Italian Serie A with our selected bookmakers below.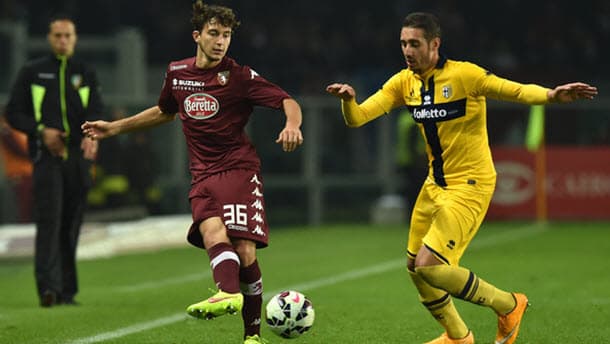 Torino v Parma – 10th November – 14:00 BST
TOP TIP! – Torino to beat Parma @ 1.50
Torino is one of Italian Serie A's form sides – the Maroons are unbeaten in their last half a dozen games – and one expects nothing less than a home win when Parma visits Turin at 1.50 with Black Type on Saturday bidding to arrest its slide down the ladder.
Perhaps the Italian Serie A ladder flatters Torino – the Maroons are seventh when expected points suggests they should be 11th – but, even if reality is being kinder to Saturday's host than it deserves, it is nothing compared to how it is treating Parma. Promoted last term, Parma is 12th on the Italian Serie A ladder but, according to expected points, the Crusaders ought to be one off the bottom and only just ahead of real and expected cellar dweller Chievo.
Both Torino and Parma have at least one player suspended for Saturday's Italian Serie A match but the Maroons have fewer selection headaches than the Crusaders and the visitors have failed to score in each of their last three games, including at home to 19th-ranked Frosinone last weekend.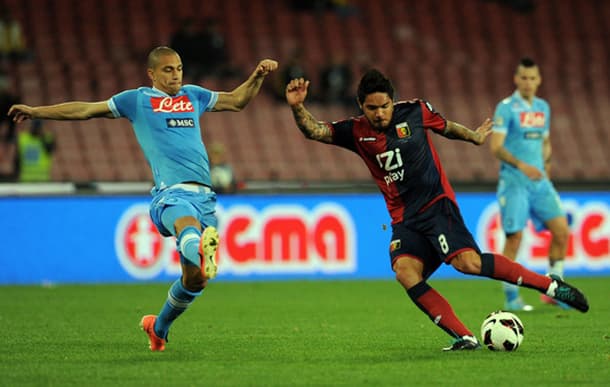 Genoa v Napoli – 10th November – 19:30 BST
TOP TIP! – Genoa to draw versus Napoli @ 4.60
One's third and final Italian Serie A pick is Genoa to draw with Napoli on Saturday. Genoa boss Ivan Juric is under huge pressure to achieve good results because Red and Blues owner Enrico Preziosi is not known for his patience. Genoa is 13th on the Italian Serie A ladder and coming off a 0-5 loss at Internazionale but one expects a positive reaction from the Red and Blues, who have had the entire week to prepare whereas Napoli has had UEFA Champions League commitments, drawing 1-1 at home to Group C rival Paris Saint-Germain.
According to Italian Serie A expected points, Genoa is pretty much where it should be on the ladder and, while one does not expect the Red and Blues to get the better of a Napoli team that should finish in the top three again, one thinks the generally available draw odds are too big at 4.60 with 188Bet.
Let us know what you think of our tips. Click the button below and Share on Facebook or Twitter and tell us if you agree or disagree with our selections!
Empoli
Genoa
Italian Serie A
Napoli
Parma
Torino
Udinese