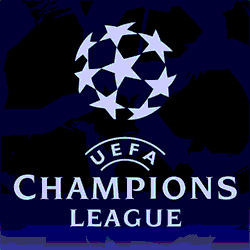 Pundits have been quick to attach the Group of Death label to UEFA Champions League Group D that features Manchester City but statistical data suggests that it is Manchester United that finds itself in the toughest section.
UEFA has grouped Manchester City, which did not make it past the group stage of last season's tournament, with defending champion Bayern Munchen, CSKA Mosvka and Plzen. According to the Euro Club Index boffins, the UEFA Champions League Group D teams are ranked ninth, third, 20th and 24th respectively, which definitely puts the section in the difficult category.
But, contrary to popular opinion in the immediate aftermath of the draw, the Euro Club Index number crunchers think that UEFA Champions League Group A featuring Manchester United, Shakhtar Donetsk, Leverkusen and Sociedad is even tougher. The sides are fourth, 16th, 18th and 26th respectively in the Euro Club Index, which means that UEFA Champions League Group A's standard deviation is lower than that of UEFA Champions League Group D and, also, its third strongest team, Leverkusen, is rated two places above CKSA Mosvka.
UEFA Champions League Group A is the Group of Death and that means that punters should be looking to oppose the favourite in it. Manchester United is a lay even at its best odds of 1.73 with BetVictor and Sky Bet to win UEFA Champions League Group A. One can dutch Shakhtar Donetsk (6.00 with Bet365), Leverkusen (7.00 with Ladbrokes) and Sociedad (8.00 with Betfred) and get odds of around 2.30 that Manchester United does not top the section. The jury remains out considering its verdict on David Moyes, whose records in big games during his tenure as Everton manager was awful. There are no easy matches for Manchester United in UEFA Champions League Group A so oppose the Red Devils. Certainly BetVictor's odds of 5.00 about Manchester United not qualifying for the knockout stage is a worth a look.
Elsewhere in the UEFA Champions League groups, bookmakers have identified UEFA Champions League Group F and UEFA Champions League Group G as the most difficult in which to pick the winner, with Dortmund and Atletico the respective odds-against favourites. But they may have erred in making Paris Saint-Germain odds on to top UEFA Champions League Group C given its draw and scratchy start to the season.
Paris Saint-Germain boss Laurent Blanc promised to play new signing Edinson Cavani alongside Zlatan Ibrahimovic in a 4-4-2 system but Cavani was on the wing in a 4-3-3 line-up during last weekend's 2-1 French Ligue Un defeat of Nantes. Blanc does not appear to know his strongest side – playing Cavani wide impacted negatively on Paris Saint-Germain's other star attackers – so even BetVictor's odds of 1.67 about the French Ligue Un powerhouse topping UEFA Champions League Group C does not appeal at all. Rather than backing all of Paris Saint-Germain's UEFA Champions League Group C rivals – Benfica, Olympiacos and Anderlecht – the value lies in supporting the Portuguese team alone at odds of 3.75 with Bet365. Benfica will receive sensational support against Paris Saint-Germain from the large Portuguese population in the French capital city. The bottom line is that Paris Saint-Germain should not be such a warm favourite.
Either Lionel Messi or Cristiano Ronaldo has been the UEFA Champions League top goal scorer in each of the last half a dozen competitions. With Messi trading at odds of 3.75 with Coral and Ronaldo available at odds of 4.5 with BetVictor, one can get slightly better than even money about the trend continuing. However, it may be worth backing Chelsea to be the highest scoring side at odds of 11.00 with BetVictor. Singling out a Chelsea player is a thankless task but the Blues have the softest UEFA Champions League group draw of the major contenders, with Schalke lucky to qualify for the round-robin phase at the expense of PAOK and neither Basel nor Steaua likely to cause Jose Mourinho any sleepless nights. None of Chelsea's UEFA Champions League Group E rivals are ranked in the Euro Club Index's top 25.