Zenit v Bordeaux – 25th October – 17:55 BST
Playing Zenit in St Petersburg is one of the toughest road trips in European football and one thinks Bordeaux will fail when it tackles the runaway Russian Premier League leader in UEFA Europa League Group C action on Thursday.
Zenit is six points clear at the top of the Russian Premier League ladder after only 11 rounds and, while according to expected points CSKA Moskva should be closer to the early frontrunner, the Lions deserve to be seated at the summit.
Bordeaux is eighth on the French Ligue 1 ladder but the Girondins are overachieving if you subscribe to expected goals and its associated data. Basically, Bordeaux has scored about four more French Ligue 1 goals than its play has merited and, consequently, the Girondins have banked 14 points when either nine or 10 would be a fairer tally. Some French Ligue 1 analysts would argue Bordeaux should be in the relegation zone rather than on the ladder's top half.
The final tick for Zenit over Bordeaux revolves around the results from the first two rounds of UEFA Europa League Group C games in which the Lions and the Girondins have lined up against Kobenhavn and Slavia Praha. According to one's UEFA Europa League Group C collateral form analysis, Zenit has outperformed Bordeaux versus both Kobenhavn and Slavia Praha so the Lions are one's headline selections at @ 1.75 with 188Bet.
TOP TIP! – Zenit to beat Bordeaux @ 1.75
Get the best odds in the UEFA Europa League with our selected bookmakers below.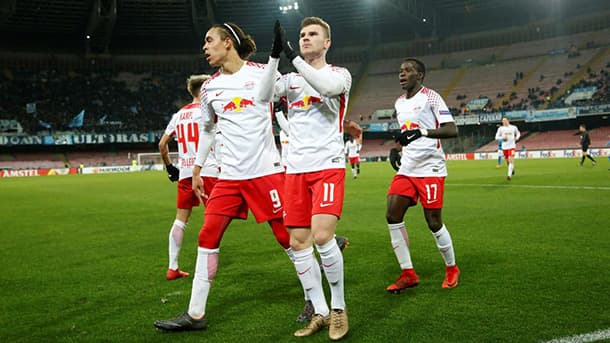 Leipzig v Celtic – 25th October – 17:55 BST
TOP TIP! – Leipzig to beat Celtic @ 1.44
Celtic is off the pace in the Scottish Premiership for the first time in years and one thinks the Bhoys will come unstuck when they face Leipzig in Germany on Thursday at @ 1.44 with Bet365 and Betway.
Leipzig is fifth on the German Bundesliga ladder but the Red Bulls, one of two Red Bull-backed sides competing in UEFA Europa League Group B, ought to be second according to expected points. Leipzig is level with Celtic on three UEFA Europa League Group B points so, if the Red Bulls want to accompany sister club Salzburg into the knockout stage next year, they need to put the cleaners through the Bhoys.
Celtic, which is six points behind Hearts in the Scottish Premiership, albeit with one match in hand on the Jam Tarts, was no match for Salzburg in Austria on its most recent UEFA Europa League Group B start and, all things being equal, the stronger of the two Red Bull-bankrolled teams is Leipzig.
Leipzig's latest home game ended in a 6-0 German Bundesliga victory for the Red Bulls and, while Celtic may not suffer the same level of embarrassment as Nurnberg experienced a couple of weeks ago, the Bhoys should be soundly beaten.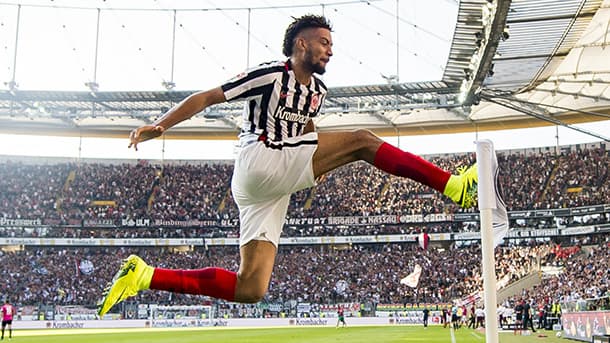 Frankfurt v Apollon – 25th October – 20:00 BST
TOP TIP! – Frankfurt to beat Apollon @ 1.50
Finally, one is going to tip another German Bundesliga side, Frankfurt at 1.50 with Bet365, Betway and Black Type, to take out its UEFA Europa League Group H home match when Apollon visit Germany from Cyprus on Thursday.
Frankfurt has turned around its fortunes since the end of September, stringing together four consecutive wins across domestic and continental competitions, including a 4-1 UEFA Europa League Group H hammering of Lazio and a 7-1 German Bundesliga bashing of Dusseldorf. Confidence is coursing through the veins of every Frankfurt player and they are used to performing at a much higher than their Apollon counterparts, which lost 1-2 at Lazio in its first UEFA Europa League Group H road game. Cypriot football has come a long way in recent seasons but Apollon has got this far in this term's UEFA Europa League tournament in spite losing four of their five away matches, most of them versus much weaker hosts than a Frankfurt team flying high currently.
Let us know what you think of our tips. Click the button below and Share on Facebook or Twitter and tell us if you agree or disagree with our selections!
Apollon
Bordeaux
Celtic
Frankfurt
Leipzig
UEFA Europa League
zenit