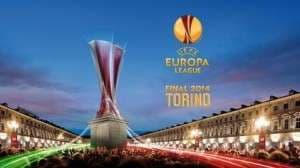 The UEFA Europa League final is one of those games in which it is difficult to make a rock-solid case for either team so, naturally, one becomes interested in backing the draw.
Bookmakers have pegged Benfica as the UEFA Europa League final favourite, probably by virtue of it taking out the Portuguese Primeira Liga and breaking the heart of Italian Serie A champion Juventus in the two-legged semi-final.
However, one has serious concerns about the quality of the Portuguese Primeira Liga and, as well as Benfica played in its two matches against Juventus, most impartial observers thought that the better team lost the first leg and did not get the rub of the green in the second leg. Play that tie 10 times and Benfica would have lost it at least eight times.
Then there is the cost that Benfica incurred in eliminating Juventus. Three Benfica players will miss the UEFA Europa League final through suspension. Eduardo Salvio is not the greatest loss for Benfica but Lazar Markovic and Enzo Perez started both games versus Juventus and, because they play near each other on the field, their unavailability causes problems on several levels for their coach, Jorge Jesus.
And finally with regards to Benfica's favouritism, there are the form lines tied up with Porto. Why Porto? Well, Benfica and Sevilla has each played Porto at least twice this term and, based on those results, one cannot get excited about the favourite. Benfica has faced Porto five times for two wins, one draw and two losses, with both its victories in Lisbon. Sevilla met Porto in the UEFA Europa League last eight and it progressed 4-2 on aggregate. Sevilla lost 0-1 in Portugal before romping to a 4-1 win in Spain. Line up those seven scores and, if anything, Sevilla rates above Benfica. However, the form-line margin is so incredibly tight that one prefers to label it too close to call.
Sevilla would be the clear UEFA Europa League final value play if it was not for the fact that the Spanish Primera Division side does its best work in Andalusia and goes to pieces away from its home patch. Sevilla has lost five of its last six away matches across all competitions and it is worth noting that the exception to the rule was its 2-0 Spanish Primera Division victory over city rival Betis, the worst side in Spain's top flight by quite some margin.
Jairo Samperio is out of the UEFA Europa League final due to the caution that he received in stoppage time of Sevilla's remarkable semi-final second leg against Valencia. Samperio was a substitute but the over-the-top manner in which he celebrated Sevilla's winning goal four minutes into added time resulted in Miloread Mazic noting down his name. That Samperio was a substitute who did not take part in the game suggests that his absence is not a body blow to Sevilla.
UEFA Europa League final punters looking for a bet on one of the mainstream markets have a couple of ways to go. One may agree that Benfica is under the odds and back Sevilla on the draw-no-bet line at odds of 2.35 with 888sport and Unibet. At least then one has something of a safety net if Sevilla does its usual trick of performing below par away from home. Alternatively, one could back the normal-time draw at odds of 3.40 with BetVictor because, quite frankly, neither Benfica nor Sevilla is a team that warrants outright support in the circumstances.
One favours backing the UEFA Europa League final draw at odds of 3.40. Mathematically, it is almost impossible for the draw to be the favourite in any unfixed football match but there are instances in which it stands out as the most sensible play from a punting perspective. The UEFA Europa League final is one such instance of that being the case.