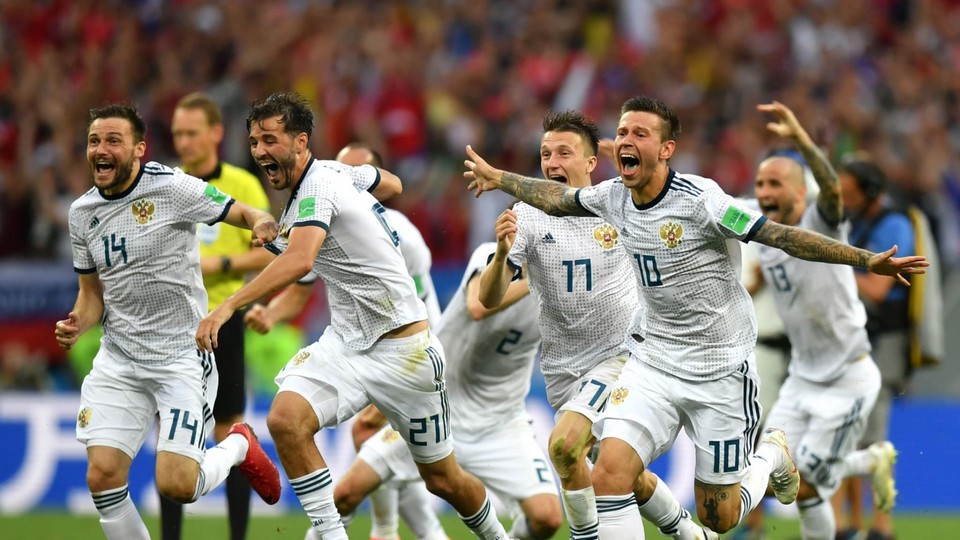 Hands up who saw this one coming? We would suggest that, apart from Vladimir Putin, not all that many. And yet, a host nation roundly pilloried within in its own borders as the worst team that ever was, have not only broken free of the Group Stage shackles but also put the final nail in the coffin of one of the great international teams, Spain. These surely are heady times for this non-stop running Russia team.
It's difficult to assess Russia – are they good or are they lucky? A fair assessment would claim that there have been elements of both as well as a fair dollop of surprise; certainly Saudi Arabia, in concert with the rest of the world, didn't see their shellacking coming. The biggest surprise of all is, of course, their victory over Spain in the Round of 16. In a tournament full of blindsiding results, this ranked with the best of them as Spain unwittingly suffered their Napoleon-in-Moscow moment.
Much like the French invasion of Russia in 1812, Spain engaged in a continuous push against their opponents, winning minor engagements here and there but ultimately incapable of enticing the massed ranks of Russia out into the open. In the end, the home team's tactics were sufficient to smother their opponents and they eventually secured the level playing field which they craved – penalties. They had survived Spain's ponderous and record-breaking attempt at death by 1,114 cuts.
Clearly, it is a result which will have pride of place in their history books for generations to come but can the same football-averse tactic work against a team that plays with more speed and vertical thrust than Spain? Croatia will hope not. Having very nearly encountered their own French-flavoured Waterloo in the Round of 16 penalty shoot-out win over Denmark, Croatia will keenly feel that they have had their reprieve and that a repeat non-performance cannot be countenanced.
However, if you think another penalty shootout is on the cards you can get a tasty 4/1 about spot kicks.
Will Croatia's Class in Midfield Tilt the Balance?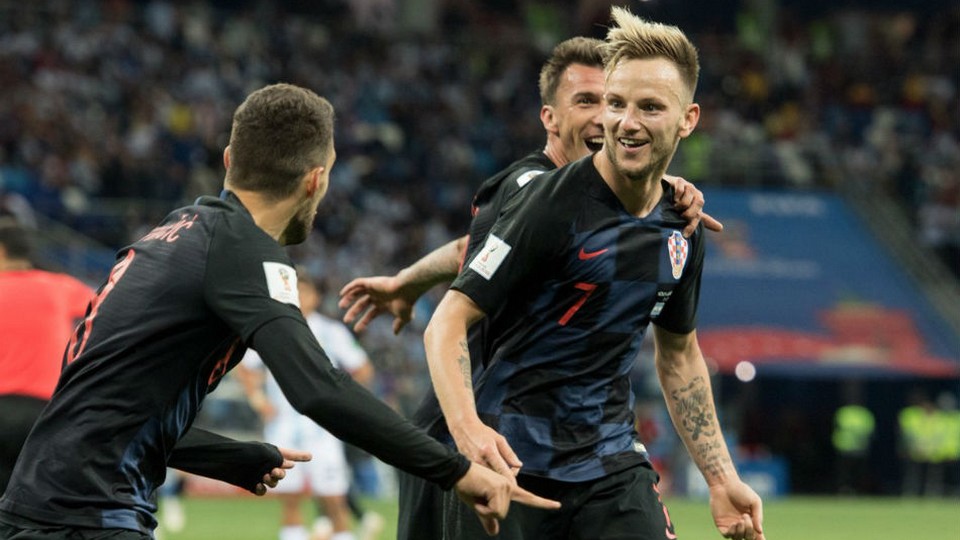 In stark contrast to Spain's wasteful use of the time and space afforded them by Russia, Croatia will positively relish the opportunity as they are adept at creating chances from midfield and out wide. Luka Modric found it difficult to engineer the space he desires thanks to Denmark's tactical acumen but against a side that will likely sit back without putting him under undue pressure, his world-class skills should come to the fore with lethal regularity.
Furthermore, they can attack with a speed which Russia have yet to meet in the tournament to this point. Both Ivan Perisic and Ante Rebic have something of the flat track equine about them and will, initially at least, have their fun charging at the massed ranks of Russia defenders. Attacks at speed may induce something of the confused bait ball reaction in the Russian defence as they scramble to keep their lines intact but, as anyone who has ever watched a nature documentary about this behaviour in the oceans will know, this is merely the prelude before the principal attack crashes into the body of the prey. At least this is what Croatia hopes will come to pass.
This is not to say that Russia are without some offensive tools themselves. Their much-commented upon ability to run and run will stand to them of course but in Artem Dzyuba they have a battering ram par excellence to lead the line and the silky skills of Aleksandr Golovin, if left unchecked, have already caused damage this summer and can do so again. Further adding to their armoury is the news that Alan Dzagoev has been declared fit.
The playmaker has been marked absent following injury in their opening game; his loss at the time was expected to sink any nascent hope Russia had in the group stages. Instead, his injury opened up the door to Denis Cheryshev who grasped the opportunity with both hands. Arguably it also empowered Golovin to step up as he has. Still, it's a positive for the team and can be filed under the rather tedious 'a good headache for the manager to have'.
Croatia have been fortunate with regard to injuries and will probably field the same 11 who started against Denmark. They will know the threat that Dyzuba, Golovin and Cheryshev pose, especially on the break, so Marcelo Brozovic will need to remain on his guard and offer protection to his as-of-yet largely untested centre-backs. Liverpool fans will tell you that the last thing you want to see is Dejan Lovren coming under sustained pressure but counter-attacks and set-pieces aside, they needn't worry too much in this regard. Still, with the penalty count being what it is in this tournament, they must stay vigilant and avoid needless entanglement with the industrial limbs of Dzyuba.
The 'smart money' has been wrong more often than it would care to remember in this tournament but it looks to have got it right for this tie. Russia have had a journey beyond anything they could have reasonably hoped for but this must be the end of the line for them. Croatia, both stung and renewed by their victory over Denmark, will know exactly what they need to do, and what they must avoid doing, in order to secure their passage to the semi finals. If you fancy Modric and the boys to put the host nation to the sword, then the best price available at the moment is 17/14.