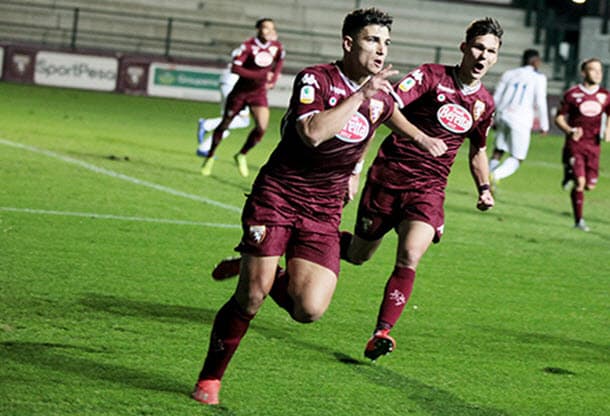 Torino v Bologna – 16th March – 19:30 BST
Qualification for one of UEFA's club competitions is a real possibility for Torino, which is sixth on the Italian Serie A ladder after 27 rounds and rates as the best bet on the coupon given its odds to register a home win over Bologna.
Bologna's need for Italian Serie A points is great because it is positioned in the relegation zone but there is a big gulf in class between the Red and Blues and Torino, a gap that is not represented in the markets on Saturday's game because the Maroons are trading at close to even money.
According to one's Italian Serie A collateral form analysis, the ladder is not misleading punters about the difference in quality between Torino and Bologna. Torino boasts a 13-3-3 Italian Serie A collateral form lead over Bologna, including a progressive count of 6-1-2. Torino has lost just five of its 27 Italian Serie A matches but the Maroons are 10-8-1 against lower ranked opponents, going down only to Parma. Bologna is 4-9-14 in Italian Serie A and the Red and Blues are 1-5-8 on the road, losing to four of the five teams on the top half of the ladder that it is faced away from home.
Torino, which has won five Italian Serie A home games in a row and each of its last three home matches versus Bologna across all tournaments, is set to have a full squad for Saturday's fixture at 2.00 with Black Type. Bologna does not have many injury issues, either, but the Red and Blues have failed to win 23 of their last 24 Italian Serie A road games.
TOP TIP! – Torino to beat Bologna @ 2.00
Get the best odds in the Italian Serie A with our selected bookmakers below.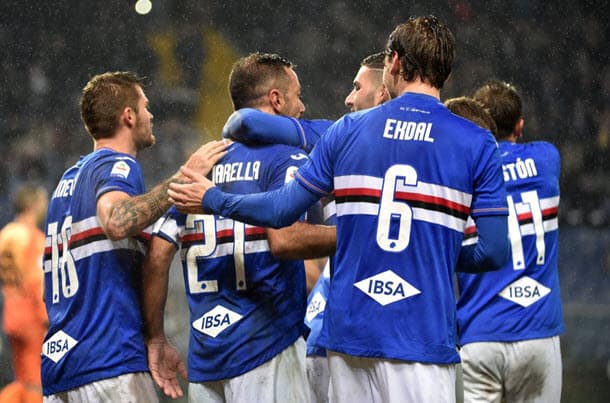 Sassuolo v Sampdoria – 16th March – 14:00 BST
TOP TIP! – Sassuolo and Sampdoria to draw @ 3.35
A more speculative Italian Serie A wager is Sassuolo and Sampdoria to draw in another of Saturday's matches but one thinks there is very little to choose between the sides at 3.35 with 188Bet.
Sassuolo is 12th on the Italian Serie A ladder in spite of its terrible run of results, which include just one league win since the middle of December and only one divisional home victory since late September. Consequently, one is not falling over oneself to strike a bet on Sassuolo beating a slightly higher ranked opponent. Sampdoria is ninth on the Italian Serie A ladder and, according to one's collateral form analysis, Samp enjoys a 10-1-8 advantage over the Black and Greens. The early team news is Sampdoria is likely to line up without four injured players so, all things being considered, the draw is the betting option that stands out.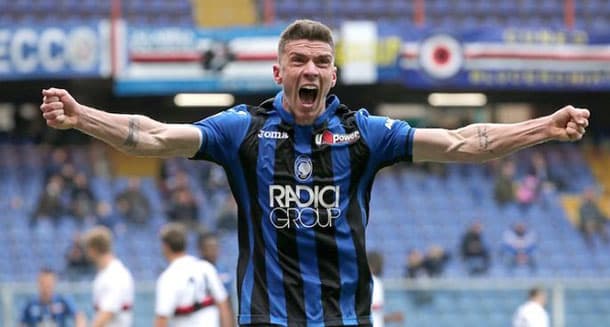 Atalanta v Chievo – 17th March – 14:00 BST
TOP TIP! – Atalanta -1 to beat Chievo @ 1.70
The Italian Serie A Round 28 banker appears to be Atalanta, which should make short work of Chievo on Sunday at 1.70 with Betway. According to one's Italian Serie A collateral form analysis, Atalanta holds a 15-0-4 edge over Chievo, including progressive counts of 11-0-1 and 13-0-2. Many punters will include Atalanta in their multiples but such is the firepower of the Goddess that backing them to cover a one-goal handicap makes more sense, particularly if you limit yourself to singles.
COLLATERAL FORM FIGURES
Cagliari 3-5-11
Sassuolo 8-1-10
SPAL 3-3-13
Torino 13-3-3
Genoa 2-1-16
Atalanta 15-0-4
Empoli 8-3-8
Lazio 12-2-5
Napoli 14-3-2
Milan 6-3-10
Feel free to us know what you think of our tips. Click the button below and Share on Facebook or Twitter and tell us if you agree or disagree with our selections!
Atalanta
Bologna
Chievo
Italian Serie A
Sampdoria
Sassuolo
Torino