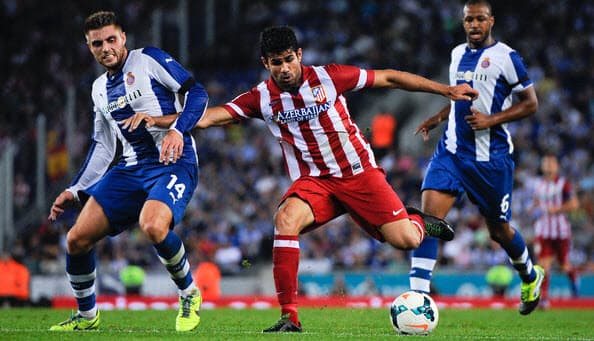 Espanyol v Athletic – 5th November – 20:00 BST
Athletic is just about ahead of Villarreal in the argument over which team is the Spanish Primera Division's biggest flop this season and one expects the Lions to struggle when they visit high-flying Espanyol in the 11th round of games.
Whereas Espanyol is fifth on the Spanish Primera Division ladder and deservedly so based on its 10 performances, the fallen giant that is Athletic is ranked 16th and lucky not to be even lower. According to Spanish Primera Division expected points, Espanyol's efforts have been sufficiently good for them to be fourth on the Spanish Primera Division ladder, while Athletic should be one off the bottom with just Huesca having played more poorly than the Lions.
One can only attribute Espanyol's generous odds for three Spanish Primera Division points at home to Athletic on the possibility bookmakers are yet to write off the Lions by virtue of them having lost just two of their 10 divisional matches. But the fact is the matter is Athletic has exactly the Spanish Primera Division points tally its displays have merited and the Lions have not celebrated a victory since they beat relegation candidate Leganes 2-1 in Round One.
There is a stack of statistical data that supports Espanyol being superior to Athletic and, what is more, the last time the sides met the result was a 1-0 away triumph for the Budgerigars, who held on after scoring in the ninth minute.
TOP TIP! – Espanyol to beat Athletic @ 2.00 with Bet365
Get the best odds in the La Liga with our selected bookmakers below.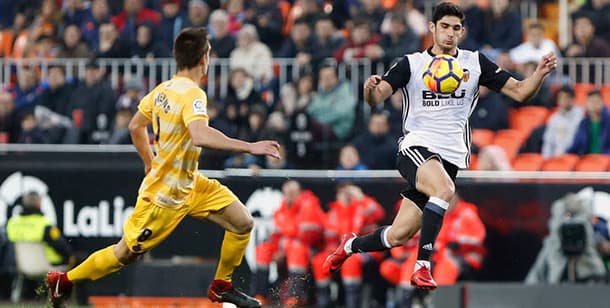 Valencia v Girona – 3rd November – 17:30 BST
TOP TIP! – Valencia to beat Girona @ 1.50
Valencia is one Spanish Primera Division team that has not received its due reward so far this term but the Bats have an excellent opportunity to post their second win of the season when they host Girona on Saturday at 1.50 with Betway.
The Spanish Primera Division results are going to turn for Valencia in the near future and the Bats may finally click into full gear against a Girona side that is middle of the road at full strength but a relegation contender when its stocks are depleted, as they are for Saturday's game. Girona boss Eusebio has confirmed six players are out of his team's Spanish Primera Division match at Valencia and the final list of absentees may be even longer. Anthony Lozano is not injured but he is suspended so he is unable to feature in Girona's attack for one of its toughest road assignments.
Valencia and Girona met for the first time in the Spanish Primera Division last term and both of those games ended in favour of the Bats so the head-to-head data also favours the second of one's three selections on the Round 11 coupon.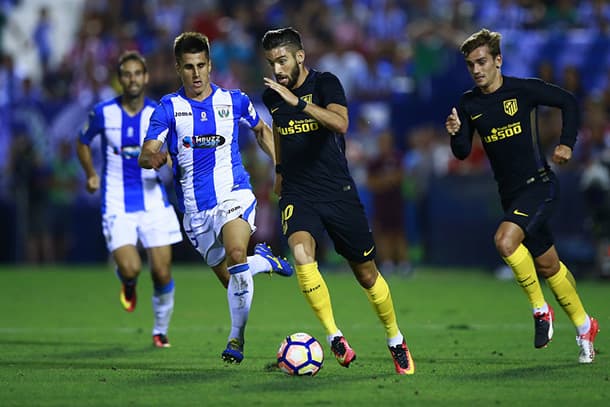 Leganes v Atletico – 3rd November – 12:00 BST
TOP TIP! – Under 2.5 goals in Leganes versus Atletico @ 1.56
The Spanish Primera Division round will get underway when Leganes entertains Atletico Madrid on Saturday, although entertaining is something one suspects the match will not be. Consequently, one is tipping Leganes and Atletico to combine for under two and a half goals at 1.56 with Black Type, which is what has eventuated in three of their four top-flight meetings.
Leganes has netted only eight goals in its 10 Spanish Primera Division games and it is no surprise to anyone Atletico Madrid's defence is the stingiest in the entire competition having given away just five. You may never get fabulously rich backing under two and a half goals in Spanish Primera Division matches featuring Atletico but you are unlikely to go broke, either, particularly when the Mattressmen are away from home versus a Leganes team that does not have the firepower to go toe to toe with the big guns in the league such as Diego Simeone's men.
Let us know what you think of our tips. Click the button below and Share on Facebook or Twitter and tell us if you agree or disagree with our selections!
Athletic
Atletico
Espanyol
Girona
Leganes
Spanish Primera Division
valencia