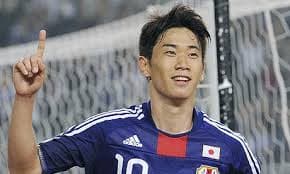 New Zealand football is in a mess so back the All Whites not to trouble Japan in their international friendly game versus the Blue Samurai at the National Olympic Stadium in Tokyo.
That New Zealand lost 3-9 on aggregate to Mexico in its 2014 FIFA World Cup Brazil qualifying tie against a Mexico team that was awful throughout its CONCACAF matches tells one everything that one needs to know about the All Whites.
New Zealand coach Ricky Herbert resigned after watching the All Whites capitulate versus Mexico, leaving English import Neil Emblen to manage the side in the short term. Emblen's first New Zealand squad is missing the country's star man, Marco Rojas, who earned a move from Melbourne Victory to Stuttgart after being voted the Australian A-League's top player last season, edging out Alessandro Del Piero.
Rojas has the potential to develop into a truly world-class player and New Zealand simply does not have the strength in depth to be able to compete on the road, even in a low-key friendly game, against a regular FIFA World Cup qualifier such as Japan without him providing an attacking threat.
Japan earned its place in 2014 FIFA World Cup Brazil with something to spare and its last two home friendly matches have resulted in easy wins over Guatemala (3-0) and Ghana (3-1). New Zealand does not play many home friendly games but, for the record, its latest such match ended in a 2-3 loss to Jamaica, a result that is indicative of its level.
Paddy Power and Sky Bet are offering odds of 1.73 that Japan beats New Zealand to nil. New Zealand is struggling just to get 11 players on the park – the logistics of transporting the All Whites stars from all around the world to Tokyo are incredibly complex – and heaven knows how much time Emblen will get to spend with his charges before they have to go head to head with Japan. One does not envy Emblen at all.
New Zealand's neighbour, Australia, has qualified for 2014 FIFA World Cup Brazil but the Socceroos are in decline as their golden generation hangs up their boots one by one. Australia has appointed its country's best young manager, Ange Postecoglou, to lead the Socceroos and anyone who saw Brisbane and Melbourne Victory strut their stuff in the Australian A-League under Postecoglou will admire his ability. However, Postecoglou is not a miracle worker and the reality is that he does not have the cattle to get Australia playing like Brisbane and Melbourne Victory.
Postecoglou has named an experimental Australia squad for its international friendly game versus Ecuador at The Den, Millwall's home ground in London. Opposing Australia is the way to go, particularly in light of Ecuador's form figures in international friendly matches on neutral territory or away from home. Ecuador's last 12 non-home international friendly games have resulted in four wins, seven draws and one loss, with its defeat coming against Germany (2-4).
Unibet and 888sport are quoting odds of 3.30 about Australia and Ecuador drawing their international friendly match in England. That feels like the bet but, given that Australia struggled to defeat Costa Rica 1-0 in Sydney last year and Ecuador beat the same side 2-0 in San Jose two and a half years ago, one could contemplate backing the South American team at odds of 2.30 with BetVictor and Paddy Power.
Finally, Greece is 12th in the FIFA/Coca-Cola World Ranking compared to South Korea's 61st place and yet it is trading at odds of 2.25 to win the international friendly game between the sides in Piraeus. And there is a stark contrast between the respective home and away numbers of Greece and South Korea as well. Greece has won five and drawn two of its seven home matches since UEFA Euro 2012, whereas South Korea has struggled on the road, both in qualifying matches for major tournaments and international friendly games, over the last few years. South Korea's last two international friendly matches on neutral or enemy soil resulted in losses to Mexico (0-4) and the United States of America (0-2).