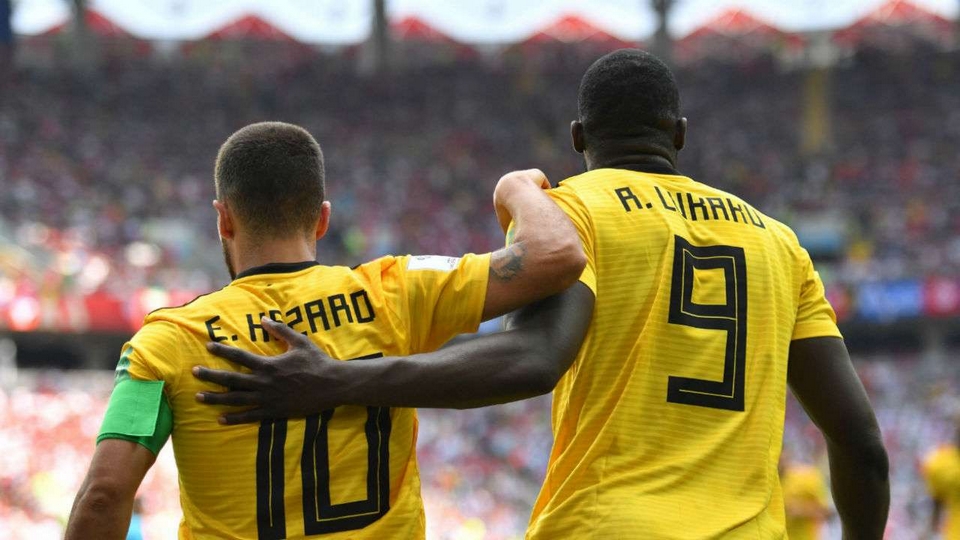 In a game that few expected to Belgium to lose, the script played out much as expected. Tunisia were always long odds by anyone's measure and their hope for anything rested on keeping it tight for as long as possible. That tactic proved spectacularly unsuccessful as they gifted Belgium a penalty after just five minutes. The fouled party, Eden Hazard, stepped up and slotted home. The favourites were a goal to the good with the game in its infancy, everything was in its right place.
Everything seemed even better again 10 minutes later when Romelu Lukaku made a cute run before receiving the ball at pace and finishing into the bottom corner. It looked for all the world that Belgium were going to destroy Tunisia from there. One minute later, however, Tunisia took advantage of Belgium's inability to deal with a set-piece and steered home a header by way of the bonce of Dylan Bronn. Three goals scored within 20 minutes in a match that offered little expectation was a great start to Saturday's proceedings.
Tunisia, for all their myriad woes in defence, were getting joy against Belgium's back line, specifically down the flanks. Outside of Roberto Martinez, Yannick Carrasco is no-one's idea of a defensive player and watching this first half was like looking into the future for Belgium when teams with greater talent would make them pay far higher penalties for their defensive indiscipline. Belgium could and should have scored at least four goals but they didn't; they also never really looked as if they were in control of proceedings, benefitting as they did from Tunisia's mistakes rather than their own guile.
An entertaining if disjointed first half, replete with two enforced substitutions in the defensive line for Tunisia, came close to seeing out the half at 2-1 but once again, Tunisia's defensive incompetence counted against them. Two minutes into time added on, Tunisia managed to gift Belgium another chance when it would have been easier to put the ball into the stands. Thomas Meunier gratefully accepted the opportunity and ran across the 18-yard line before checking his run and putting Lukaku through after a clever run by the striker. The big man coolly lifted it over the onrushing 'keeper to leave the score 3-1 going in at the break.
In this kind of form, are Belgium a good bet for the World Cup? Get the best odds with our highest-rated bookies today:
Tunisia Highlight Belgian Defensive Frailty
The opening minutes of the second half was all Tunisia and they engineered three good chances to score with Belgium looking very sloppy indeed. And then the game effectively came to a close. De Bruyne with the ball at feet looked up and spotted a good run by Hazard and put him through beautifully. Hazard fooled the 'keeper and finished with no fuss. Belgium laboured more than they had to for the rest of the half as Tunisia huffed and puffed.
Michy Batshuayi came on for Lukaku and had at least three chances to score before finally doing so in the 90th minute. Time was nearly up when Wahbi Khazri got the goal his play deserved with a finish which showed up how easy it will be for other teams to get at this Belgium team.
The big take from Belgium's performance today was that they have the players to score goals but they won't have it so easy against better teams; no surprises there. Tunisia were better than the scoreline suggests and showed up Belgium's deficiency in defence and in midfield repeatedly. That should be a huge cause of concern for Belgium fans but goals can cloud one's thinking.