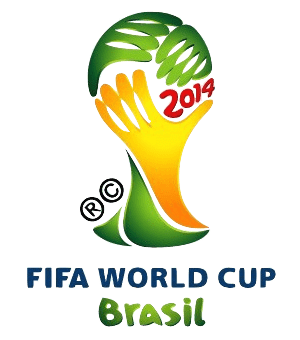 FIFA spent millions of whatever currency one cares to choose staging the draw for its 2014 World Cup and millions will be bet before the opening game takes place between home team Brazil and Croatia in Sao Paulo on Thursday 12 June.
But is the FIFA World Cup draw really all that important in determining which side represents the best long-term value? There have been several wild movements in the FIFA World Cup title betting market since the 32 qualifiers learned their initial fate. Initial is the key word. All one knows for sure is the first three matches that each team will play. And such is the FIFA World Cup format that unlike, say, Wimbledon, one cannot plot out the knockout phase with sufficient security to bet heavily with confidence.
The best side in the tournament has won most FIFA World Cups. Maybe France was a bit lucky to triumph in 1998 when Brazil choked in the final and the home team, which had needed extra time to beat Paraguay and a penalty competition to defeat Italy, upset the odds. And Italy was probably not the pick of the sides that participated in 1982, a vintage tournament in which Brazil committed football suicide. But, by and large, the best team wins the FIFA World Cup.
Therefore, it is ridiculous that punters have steamed into the likes of Argentina, Colombia and France after the 2014 FIFA World Cup draw, happily taking win odds considerably shorter those that bookmakers offered before the pomp and ceremony occurred. Argentina should cruise through Group F having been drawn with Bosnia and Herzegovina, Iran and Nigeria, while the Argentinians will play Ecuador, France, Honduras or Switzerland in the round of 16 should they get there. Colombia is in Group C alongside Cote d'Ivoire, Greece and Japan, while France received the best possible first-round draw for a non-seeded side in Group E. But to win the 2014 FIFA World Cup one must win four knockout matches long after the group phase is done and dusted.
All that one can say with any degree of confidence is that Brazil should win 2014 FIFA World Cup Group A and go into the top half of the knockout draw. Even though Brazil is officially ranked only 10th in the world that has a lot to do with the low weighting that FIFA's number crunchers give to friendlies. Playing at home, which is a huge advantage, means that Brazil is the team to beat. And, therefore, with first place in Group A looking extremely likely given that Cameroon, Croatia and Mexico toiled to qualify from their respective regions, one looking to strike a long-term bet should look for a side that has strong credentials and an excellent chance of ending up in the bottom half of the sudden-death stage. Only two teams pass this test.
First there is Argentina but Lionel Messi and friends have had their odds trimmed since the 2014 FIFA World Cup draw and, really, supporting the Argentinians at 6.00 with BetVictor does not make as much appeal as getting with Brazil at odds of 4.33 with Ladbrokes.
Second there is Belgium, which is available at odds of 15.00 with Bet365. Belgium ought to be too strong for 2014 FIFA World Cup Group H rivals Algeria, Russia and South Korea, with top spot in its section putting it on the opposite side of the knockout draw to Brazil if the home side wins Group A. Limiting one's chance of playing because Brazil before the final should be at the forefront of minds of officials and players, with the hope being that another side does the hard work and ousts the Brazilians, thereby opening up the whole tournament.
The Netherlands and Spain would argue that they have serious 2014 FIFA World Cup claims but they are in Group B alongside Australia and Chile and it is going to be a lottery as to which team tops that pool. And the same goes for Italy and Uruguay in Group D alongside Costa Rica and England.
If one is in the mood to strike a 2014 FIFA World Cup bet at double-digit odds six months before the competition kicks off, Belgium is the only rational wager at odds of 15.00.
But, frankly, there is nothing wrong with backing Brazil at odds of 4.33 to win the 2014 FIFA World Cup and become the seventh host nation to take out football's top team prize. Have a look at some of the websites below that will offer the best World Cup 2014 Betting. Closer to the tournament you will be able to avail of various 2014 World Cup Betting offers.
Where To Bet On The 2014 World Cup