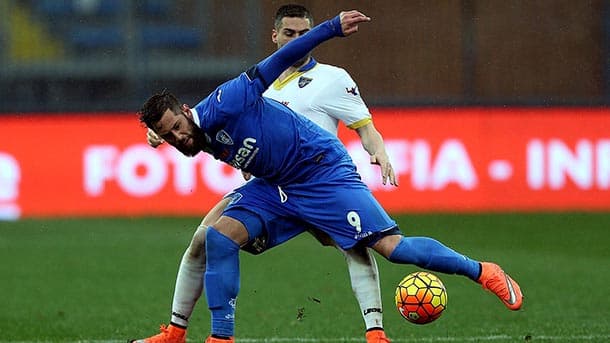 Empoli v Frosinone – 21st October – 11:30 BST
Empoli and Frosinone played out two Italian Serie B epics last term and one fancies their first clash of the Italian Serie A season will be another cracker and a Blues victory.
Frosinone led 3-0 at Empoli following 47 minutes of their Italian Serie B match in November only for the Blues to fight back to draw 3-3, helped by a couple of goals in second-half stoppage time. Five months later, Frosinone led 1-0 and 2-1 on its home pitch before Empoli scored three goals in the final half hour to register a 4-2 away win.
Both Empoli and Frosinone are languishing in the Italian Serie A relegation zone after eight of this term's 38 rounds and, if one of them is going to escape heading back to the second division in double-quick time, the signs are it will be the Blues even though they have not won since defeating Cagliari 2-0 in their season opener. It is still too early in the Italian Serie A competition to use collateral form lines with any degree of confidence but, according to the increasingly popular metrics of expected goals and points, Empoli is playing much better than Frosinone and the Blues ought to be positioned on the top half of the ladder.
To cut a long story short, Empoli has not scored anything like as many Italian Serie A goals as its performances have merited and, consequently, instead of having about 11 points the Blues have five from one win, two draws and five losses. Frosinone can count itself somewhat unlucky not to have more than one Italian Serie A point to show for its efforts but, even if the Canaries had their expected points tally instead of their real one, they would be bottom of the ladder. For the record, Empoli and Frosinone have faced three common Italian Serie A opponents so far this term and the Blues hold a 2-1 collateral form advantage over the Canaries.
TOP TIP! – Empoli to beat Frosinone @ 2.65 with Black Type.
Get the best odds in this weekend's Italian Serie A games with our selected bookies below.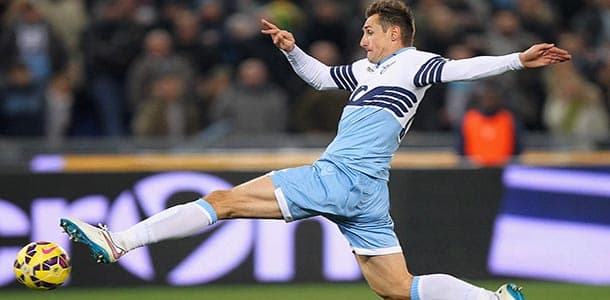 Lazio v Parma – 21st October – 14:00 BST
TOP TIP! – Lazio to beat Parma @ 1.70
Parma is destined to slide down the Italian Serie A ladder over the coming weeks and one is tipping the promoted team to lose when it hosts fourth-ranked Lazio this weekend at 1.70 with Betway.
According to Italian Serie A expected points, Parma should have about seven in its bank instead of its actual 13 so the Crusaders are heading for a fall in the near future, mainly because they are bound to start shipping more goals. Lazio is a class or two above Parma and it deserves to be in the Italian Serie A top six. Collateral form fans will want to know Lazio and Parma have lined up against five of the same sides and the White and Sky Blues hold a clear 3-2-0 edge.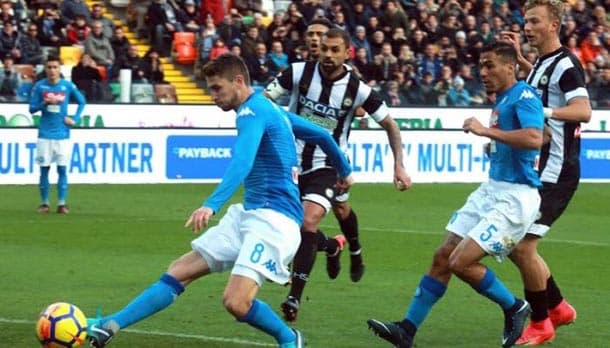 Napoli v Udinese – 20th October – 19:30 BST
TOP TIP! – Napoli to beat Udinese @ 1.53
One's third and final Italian Serie A selection is Napoli, at 1.53 with Black Type to beat Udinese, which has won four of its last five games across a range of tournaments, including a 1-0 home win over Liverpool in the UEFA Champions League group stage. Next up for Napoli is a trip to tackle a Udinese team that has lost each of its last three matches and occupies a fair 15th rung on the Italian Serie A ladder. If anything, Napoli's Italian Serie A goals data should be slightly more positive than they are and the Partenopei have owned Udinese in recent times, winning each of the last five meetings of the well-known clubs.
Let us know what you think of our tips. Click the button below and Share on Facebook or Twitter and tell us if you agree or disagree with our selections!
Empoli
Frosinone
Italian Serie A
Lazio
Napoli
Parma
Udinese