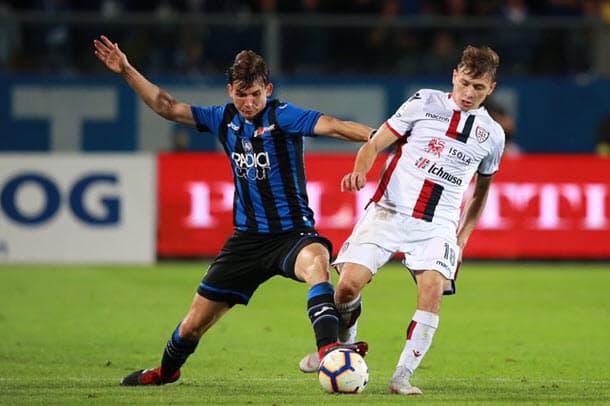 Atalanta v Lazio – 17th December – 19:30 BST
The penultimate Italian Serie A round before Christmas runs over four days and it is worth biding one's time until the third of those days when Atalanta hosts Lazio on Monday.
Atalanta is on the rise up the Italian Serie A ladder and the Goddess really ought to be close to even money to get the better of higher ranked Lazio team that is heading in the opposite direction and was engaged in UEFA Europa League action while their weekend opponents were resting.
Italian Serie A expected goals and expected points numbers suggested Atalanta was going to ascend the ladder sooner rather than later and the Goddess is up to seventh and closing in on fifth-ranked Lazio. Atalanta has won five of its last seven Italian Serie A matches and the Goddess can count themselves somewhat unlucky not to be unbeaten during that period. Last weekend, Atalanta travelled to Udine to face Udinese and Daniel Zapata's hat-trick helped the Goddess to register a richly deserved 3-1 road victory.
According to Italian Serie A expected goals, Lazio should have battered Sampdoria last time out but the White and Sky Blues had to settle for a 2-2 draw when a more equitable result would have been a home win by a three-goal margin. Lazio has failed to win any of its last six games across all competitions and the White and Sky Blues have not kept a clean sheet since prevailing 2-0 at Parma 11 matches ago.
Atalanta holds a 6-2-4 Italian Serie A collateral form edge over Lazio but that only tells you half of the story because the Goddess have outperformed the White and Sky Blues versus most of the division's heavyweights, with the Rome-based team just excelling against the league's strugglers.
TOP TIP! – Atalanta to beat Lazio @ 2.25 with Bet365
Get the best odds in the Italian Serie A with our selected bookmakers below.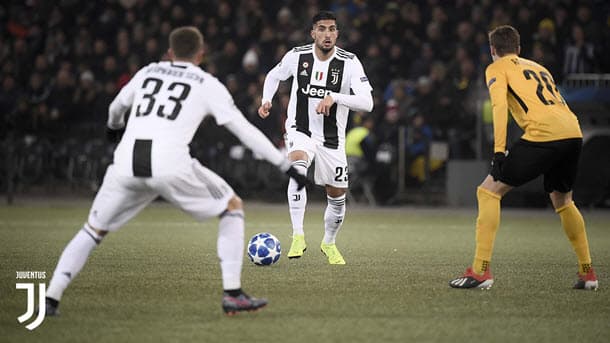 Juventus v Torino – 15th December – 19:30 BST
TOP TIP! – Juventus to beat Torino @ 1.61
Betting in derbies is not normally one's thing but Juventus has such a good record versus Torino one does not mind in backing the Old Lady to win at the Maroons on Saturday at 1.61 with Bet365. Not since April 2015 has Juventus lost to Torino, with the Old Lady registering seven wins and one draw from their eight local arguments across all tournaments since they suffered that 1-2 Italian Serie A away reverse three years ago.
According to Italian Serie A expected points, Juventus is in its rightful spot on top of the ladder, whereas Torino is ranked sixth when it should below halfway. Also, according to one's Italian Serie A collateral form analysis, Juventus enjoys a 9-2-1 advantage over Torino, which is almost as emphatic as those numbers get before the halfway point of any league. Juventus is one's second best bet on the Italian Serie A coupon behind Atalanta but in front of SPAL.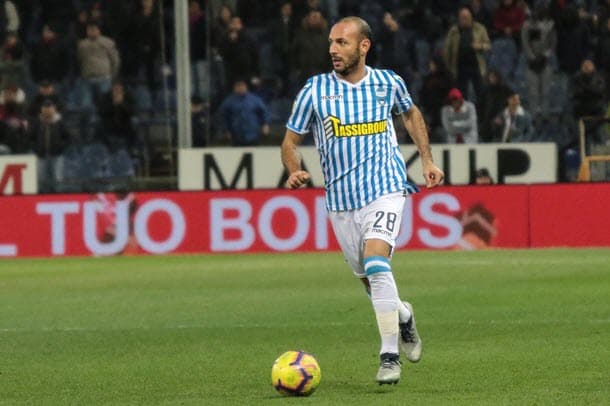 SPAL v Chievo – 16th December – 11:30 BST
TOP TIP! – SPAL to beat Chievo @ 2.10
With Sampdoria's odds too short, Sassuolo unreliable after capitulating versus Fiorentina last weekend and Fiorentina missing three suspended regular starters, SPAL makes one's Italian Serie A punting portfolio against Chievo on Sunday at 2.10 with Black Type.
SPAL and Chievo have lined up versus 12 of the same Italian Serie A sides this term and the Flying Donkeys have fared better than their weekend hosts against only one of them. Sunday's clash is very significant in terms of the Italian Serie A relegation scrap but one is confident SPAL has a bit to spare over Chievo and that it should be odds on for what would be a priceless three points in its survival fight.
COLLATERAL FORM FIGURES
Internazionale 7-3-2
Torino 1-2-9
SPAL 6-5-1
Fiorentina 7-3-2
Frosinone 2-3-7
Sampdoria 5-2-5
Cagliari 2-4-6
Roma 7-2-3
Atalanta 6-2-4
Bologna 2-1-9
Feel free to us know what you think of our tips. Click the button below and Share on Facebook or Twitter and tell us if you agree or disagree with our selections!
Atalanta
Chievo
Italian Serie A
Juventus
Lazio
SPAL
Torino