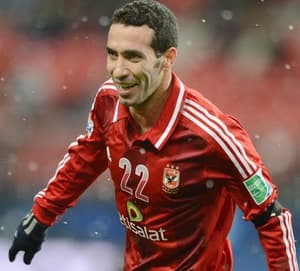 It is the least prestigious of the remaining FIFA Club World Cup games but it throws up the best bet because bookmakers are underestimating Al Ahly's chance of beating Monterrey.
Al Ahly and Monterrey find themselves playing off for fifth place in the FIFA Club World Cup after losing to Guangzhou Evergrande and Raja Casablanca respectively. Al Ahly lost 0-2 to the Marcello Lippi-managed AFC Champions League holder, while Monterrey went down 1-2 after extra time to Moroccan Botolo champion Raja Casablanca, the side that is making up the numbers because the event is in Morocco.
Guangzhou Evergrande is a phenomenally well resourced team by non-European standards, with the Evergrande Real Estate Group's investment in the side enabling it to bounce back from relegation as a consequence of being embroiled in a match-fixing scandal to win not only the Chinese Super League three seasons in a row but also the AFC Champions League. There was no shame in Al Ahly, the back-to-back CAF Champions League winner, losing to Guangzhou Evergrande.
However, one cannot say the same about Monterrey even if one acknowledges that it played Raja Casablanca at home. Raja Casablanca made hard work of beating Auckland 2-1 in the FIFA Club World Cup play-off, requiring a goal two minutes into stoppage time to defeat the New Zealand part timers.
One can understand why bookmakers have posted Monterrey as the FIFA Club World Cup fifth-place favourite. But does the Mexican side, which has won the last three editions of the CONCACAF Champions League, deserve to be odds on? Surely not, which is why one should be looking to oppose Jose Guadalupe Cruz's team against Al Ahly in Marrakesh.
European focused sportsbook, Unibet are offering odds of 1.80 about Monterrey defeating Al Ahly in normal time. That is well under the odds so back Al Ahly to either beat Monterrey in normal time or take the tie to extra time at odds of 1.96 with the aforementioned bookmakers. Marrakesh may not be in Egypt but Al Ahly is much closer to home than Monterrey.
And if one is looking for more reasons to oppose Monterrey then what about these two: Monterrey is 11th of 18 in the Mexican Liga MX after 17 rounds and its away record in that particular competition reads two wins, one draw and six losses. Monterrey has been out for form for three months.
Successful betting is all about obtaining value and that means that one should be keen to oppose Crawley in its English FA Cup second round replay versus Bristol Rovers because bookmakers have got the Reds at odds of 1.62, a price that is available from Bet365. Crawley is without a win since eliminating Conference North minnow Hednesford from the English FA Cup seven games and its last 11 matches across all competitions have produced one win, five draws and five losses. Little wonder then that Crawley decided to part ways with Richie Barker at the end of November.
Bristol Rovers is only two rungs off the foot of the English League Two ladder and, effectively, it is 32 positions below Crawley on the English pyramid. There is no argument that Bristol Rovers deserves to be the clear outsider for its English FA Cup second round replay against Crawley but no punter in their right mind could countenance backing the Reds at odds of 1.62 even though they had the better of the goalless first game between the sides in Bristol.
Bet365 is offering odds of 2.30 that Bristol Rovers does not lose to Crawley in normal time and that seems like a fair bet given that the Reds have not gone up a gear since they sacked Barker and they have scored only two goals in their last five matches. Crawley is poisonous at odds on.
The English Capital One Cup is an unattractive punting proposition at the best of times and sensible punters will steer clear of this week's four ties, three of which feature odds-on road favourites. The other is Tottenham against West Ham and one must remember that the Hammers won 3-0 at White Hart Lane in a major English Premier League boilover.